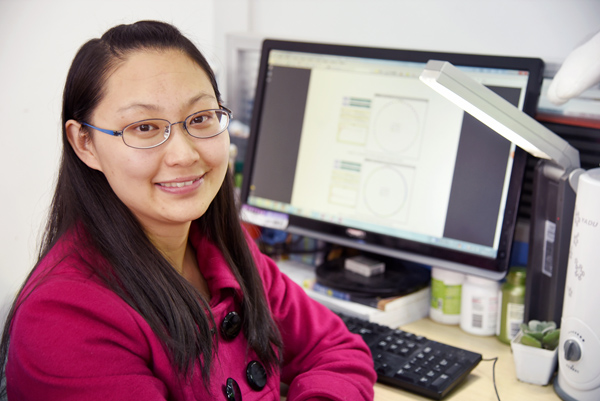 Jing Wang, Ph.D. in Mechanical Engineering, Class of 2016
One of the University of Michigan- Shanghai Jiao Tong University Joint Institute's (UM-SJTU JI) 2016 doctorate graduates is Jing Wang, an accomplished researcher and a model of woman engineers. Reflecting on her study at JI, Wang thinks the experience is bitter sweet and worthwhile. It was a gratifying learning process, from feeling compulsive- obsessive for achieving results to calmly focusing on the process of solving problems. Instead of feeling anxious, she does her research in a relaxed and steadfast manner, from which she learns the most and has reaped fruitful results. One breakthrough paper of hers was published as a featured article by the
Journal of Mechanical Design
. 
(link)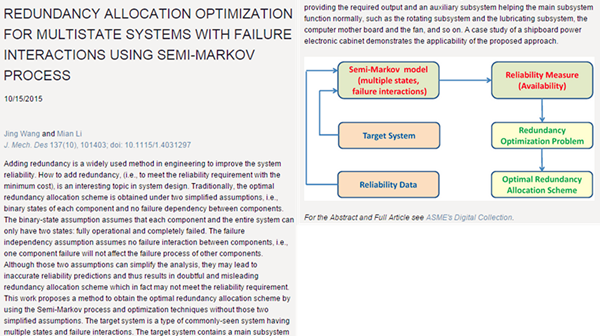 Wang's paper published by the Journal of Mechanical Design 
Besides her talents and persistence, Jing attributes her success to her adviser, Dr. Mian Li, who guides her with trust, understanding and encouragement every step of the way. Amiable and humorous, Dr. Li has the magic of turning boring topics into interesting discussions. Wang admires his great academic achievement in teaching and research.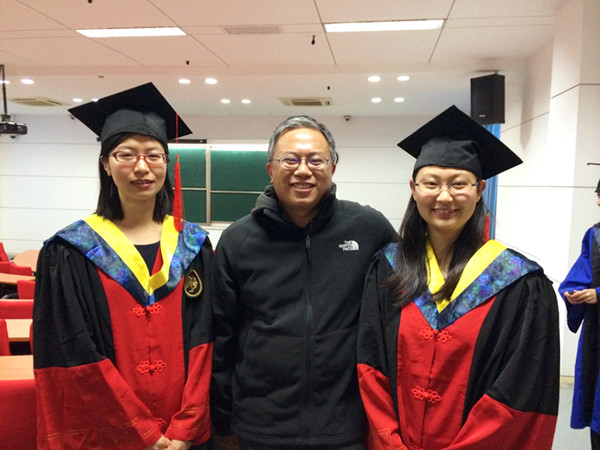 Jing Wang and her adviser, Dr. Mian Li
Wang feels lucky to have chosen the vibrant JI. Its rigorous graduate program helps her build a solid research foundation. She also appreciates the ample exchange opportunities to hone her presentation skills. In 2014, Wang attended an ASME (American Society of Mechanic Engineers) conference in Buffalo, New York. Her presentation was well received with remarks such as "It's good work," "Your speech is great." This boosted her confidence. Wang believes that with JI's successful training model, our students can present papers better than most foreign students.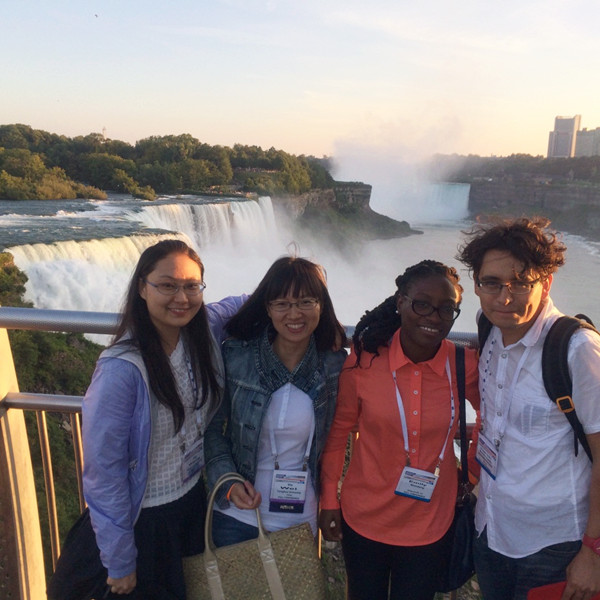 Jing Wang attending ASME conference in Buffalo, New York, 2014
As a woman Ph.D., especially in engineering, Jing Wang is not just a nerd. She balances her rigorous study with leisure such as playing the piano, reading poems, traveling and meeting new people. She managed to accomplish three milestones on the year she turned 27– getting married, having a baby and earning her Ph.D. She thanks the support of her family and adviser for the wonderful experience of graduate study at JI.