During the annual University of Michigan- Shanghai Jiao Tong University Joint Institute (UM-SJTU JI) Graduate Student Recruitment Summer Camp held at end of July, a special "Foreign Culture Storm" seminar and a "Scientific Art Discovery Exhibition" were sponsored by the Graduate Education Office to introduce JI's international educational features and rich culture to the camp participants.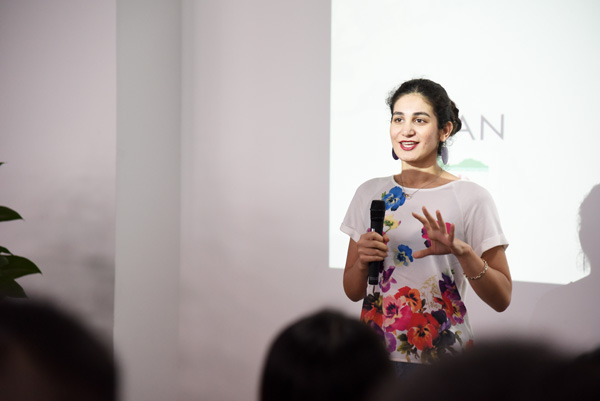 Iranian Firuze Soltani Kordshuli introducing culture from her homeland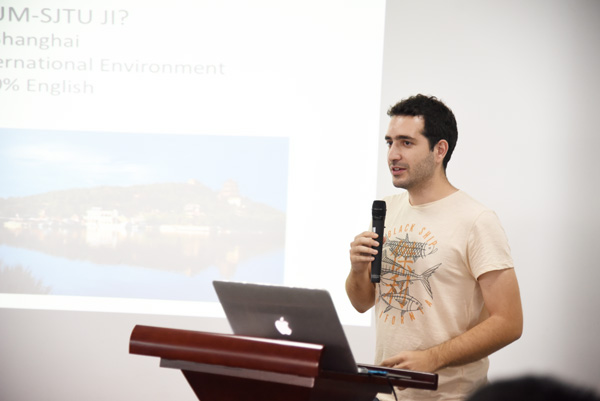 Orhan Okan Mutgan from Turkey introducing Turkish culture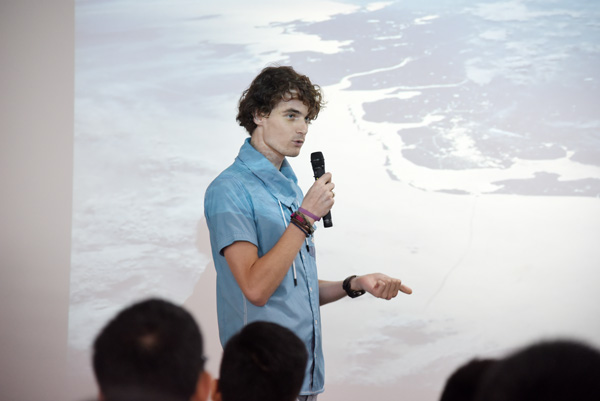 Anton Van Beek from Holland introducing Dutch culture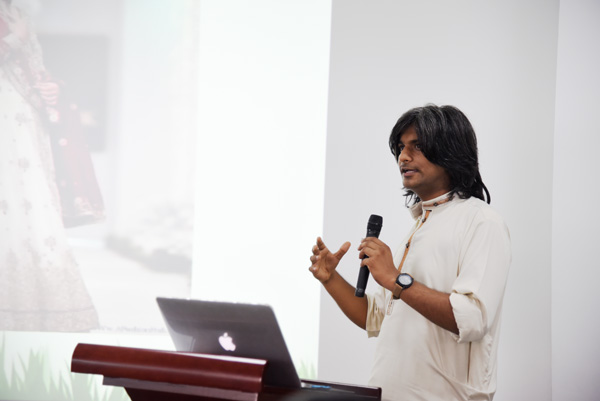 Zeeshan Qaiser from Pakistan introducing his native culture
Four JI international students, from Holland, Iran, Turkey and Pakistan respectively, introduced their native cultures to the campers and shared their culture shock in China and learning experience at JI.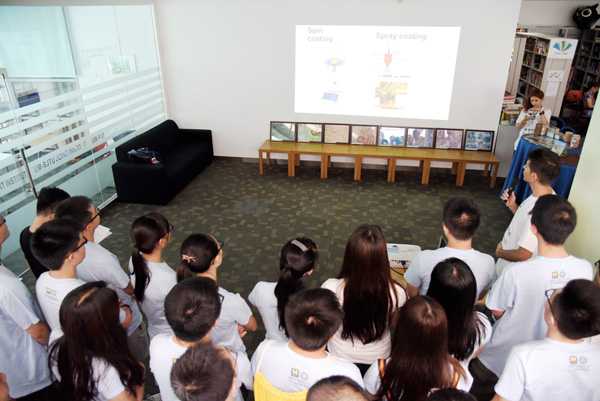 Mehran Habibi, a third-year doctoral student talked about her research topics and exhibited some artistic pictures that she discovered during her research work.