The 2016 University of Michigan- Shanghai Jiao Tong University Joint Institute (UM-SJTU JI) freshman registration and orientation was held at SJTU Stadium on September 10. New students from across the country arrived in high spirit. JI volunteers in uniforms welcomed them warmly and provided meticulous service to help them ease into the new college life.
A freshman checking in
At seven in the morning, a series of welcome activities kicked off in full swing. Upon checking in, each freshman got a snap shot as a souvenir of this memorable day.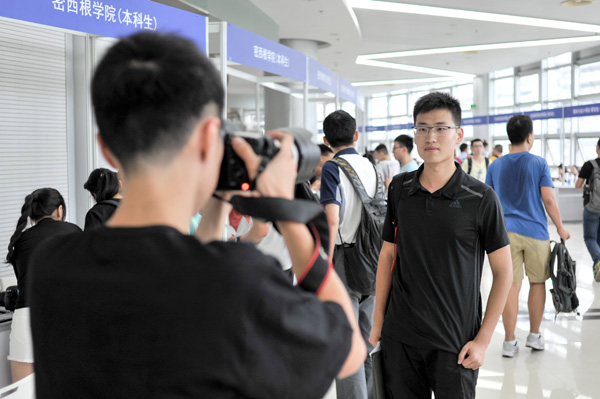 A volunteer taking snap shots of a freshman
In front of the JI dormitory, some freshmen were interviewed about their first day at JI, impression and inspiration. The video clips will be edited and shown at the Freshman Welcome Party in fall.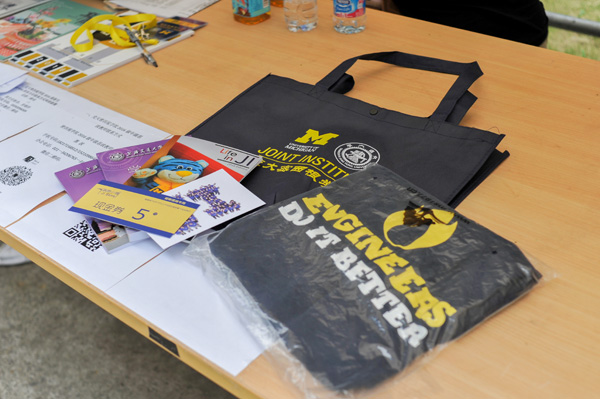 Freshman gift pack
Each freshman received a heartwarming gift pack from JI, which includes a JI T shirt, one 5-yuan gift certificate for the JI gift shop, and "Life in JI," a comprehensive guide about living and learning at JI, student clubs, resources, tools, etc.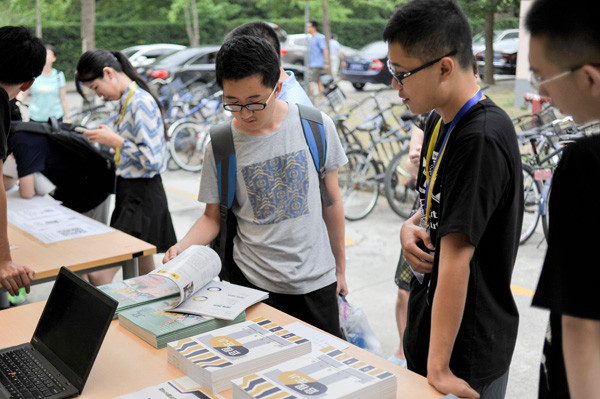 "Embarking at JI," published by JI Student Affairs Office, is a treasure trove of tips from classes of Jiers and can serve as a handbook for career planning. Other useful readings such as JI Yearbooks and the Tenth-anniversary Commemorative Edition were also for sale at JI gift shop, along with JI T shirts, stationery and souvenirs.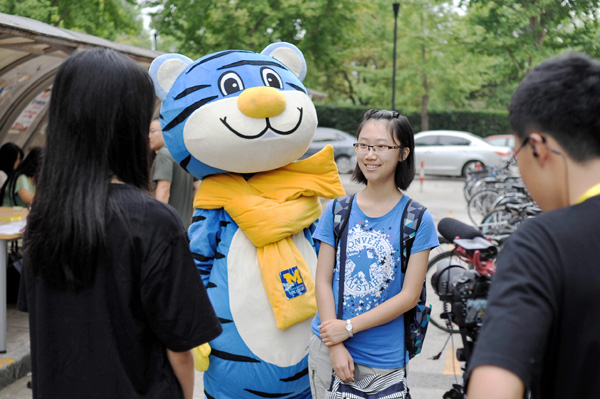 Photo op with Blue Tiger, the JI mascot
Two affable Blue Tigers, the JI mascot, capering in front of the dorm, eagerly welcomed the freshmen to the warm JI family.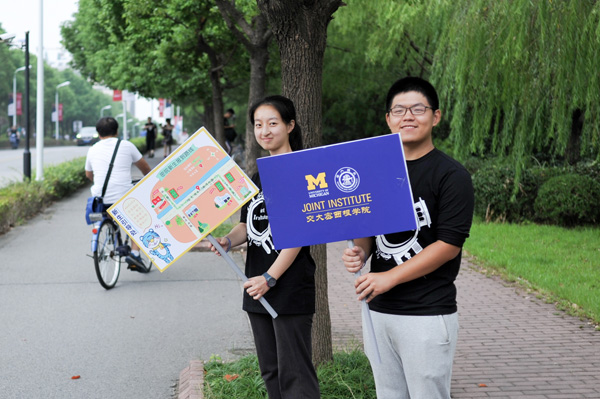 Volunteers as guideposts
This year, the caring JI welcome team guided freshmen from the stadium to dormitory with human guideposts— holding maps and signs stationed at interval along the VIP channel, volunteers ushered freshmen to their new homes in a breeze. This innovative feat reflects JI's dedication to serving students and the strong cohesion in the JI family.