On January 14, Shanghai Jiao Tong University and Korea Institute of Industrial Technology signed a memorandum of understanding (MOU) at SJTU's Minhang campus. Zhang Jie and Lee Young-soo, presidents of both parties, signed the memorandum which was initiated by the Joint Institute. Within the next five years, the two sides will cooperate in launching a number of scientific and technological projects in materials science, manufacturing technology, and component technology. Officers of both parties and deans of the JI attended the signing ceremony.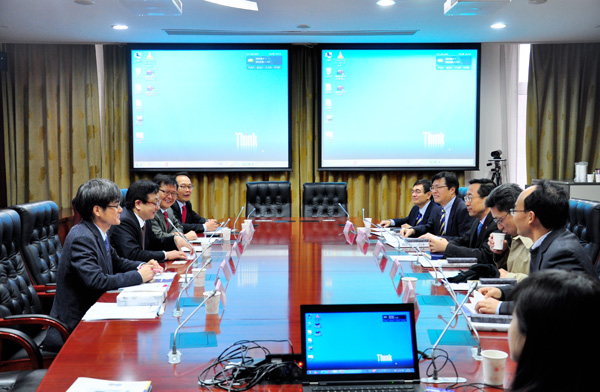 At the signing ceremony, the Korean guests were briefed about SJTU's achievements in collaborating with several internationally renowned universities and research institutions in relevant areas. Zhang Jie pointed out that Korea Institute of Industrial Technology has made remarkable advancement in technology transfer and the SJTU is undergoing a comprehensive reform; therefore, the MOU signing will greatly promote bilateral development and support for long-term collaborative strategies.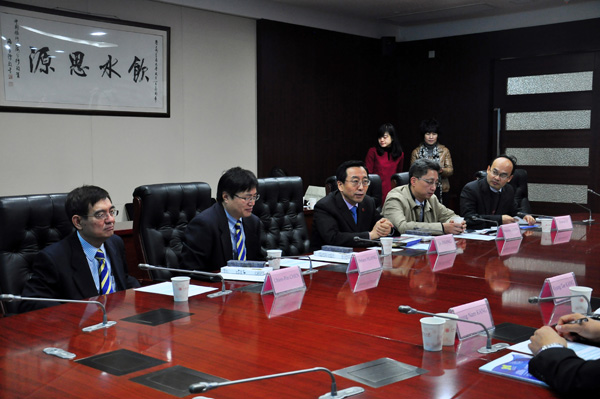 According to the MOU, the two sides will strengthen cooperation in research and development of new technologies, hold regular video meetings, lectures, and seminars, exchange latest academic information in related fields, and explore academic trends. Both sides will provide exchange opportunities for researchers and students to visit each other's laboratories and attend technical learning. As a sponsor of this cooperation, the Joint Institute will play an important role in promoting the cooperation by organizing seminars, workshops, scientific exchange, and other activities in the next five years.


The signing of the MOU was a step up based on both sides'2005 Intent for Collaboration, which aims to carry out mutually beneficial cooperation activities between Shanghai Jiao Tong University and the Korea Institute of Science and Technology and further promote bilateral applied research in experimental development and innovation.
Background:
Korea Institute of Industrial Technology, established in 1989, is the largest government research institution of South Korea's Science and Technology Research Council, with the mission to provide SMEs with the basis for developing industrial manufacturing technology, develop practical technology for SMEs, support the production side of practical technology, develop local and national characteristics of industrial technology. It focuses on the development of green energy-efficient production systems, basic production technology, and combining technology with technical services. Since its founding 20 years ago, the research institute has completed 4800 industrial research and development projects, with more than 70% transfer rate.