As the world was trapped in turbulence and faced changes of a magnitude not seen in a century, the University of Michigan – Shanghai Jiao Tong University Joint Institute (UM-SJTU JI, JI hereafter) witnessed an unusual year of 2022. In spite of unprecedented challenges, JIers worked closely together with high performance and delivered outstanding results. In retrospect, here are a few unforgettable moments that may tell what shaped JI in the past year.
JI kicks off first domestic Winter Program in Shanghai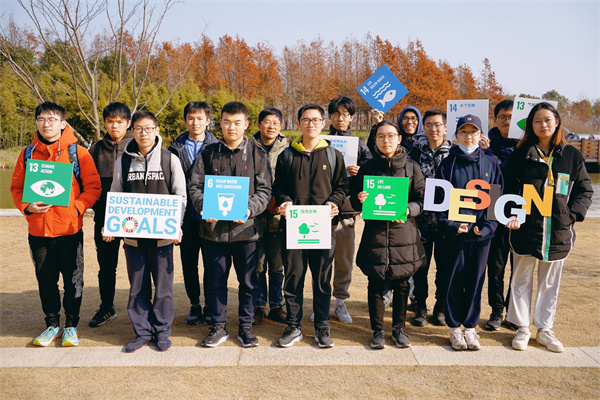 In January, JI organized the first domestically-held Winter Program. A total of 35 undergraduate students were taken to different places in Shanghai pursuing three themes including "Digital Photography: Shanghai- A City of Water", "Design for Sustainable Development – Healthy Aging" and "Shanghai: A Local and Global History " . The traditional Winter Program to foreign destinations had to be suspended because of the pandemic-era cross-border travel restrictions.
JI professor ranks among first batch of SJTU excellent teaching award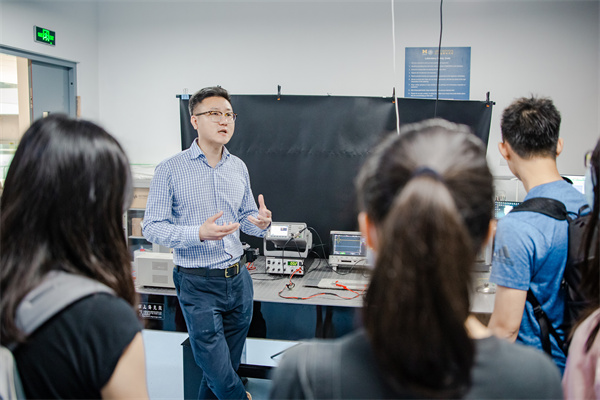 In February, JI Associate Professor Yanfeng Shen was offered SJTU Jiahe Excellent Teaching Award, becoming one of the first batch of such winners on the campus. The annual award launched this year serves to award teachers who have made outstanding achievements in talent training and have been highly praised by students for their superior influence.
JI students excel at 2021 University Physics Competition
JI students delivered outstanding results at the 2021 University Physics Competition. All the 10 participating teams mainly consisting of JI students claimed awards, including three silver medals, four bronze medals and three distinction awards. The JI teams have maintained strong performance over the past years, winning a total of two gold medals, 13 silver medals and 24 bronze medals.
JI professors win Shanghai government support for research projects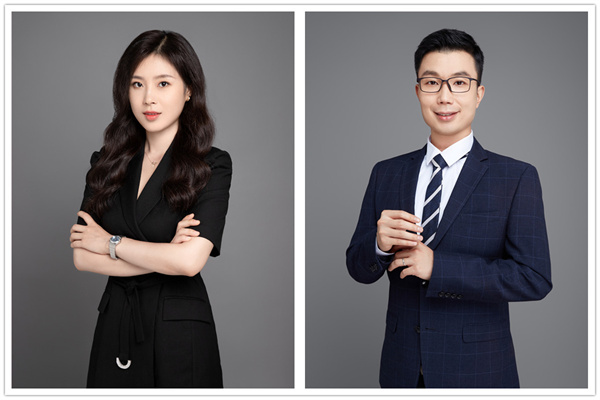 In February, JI Assistant Professor Yulian He and Assistant Professor Zijie Qu obtained financial support from Shanghai Rising-Star Program (Sailing Project), after their research projects entitled "Research on microstructure regulation of iron oxide and its structure-property relationship in methane catalytic combustion" and "Experimental study on microbial movement under interface constraint" were approved by the Science and Technology Commission of Shanghai Municipality.
JIers join hands to fight against COVID-19 pandemic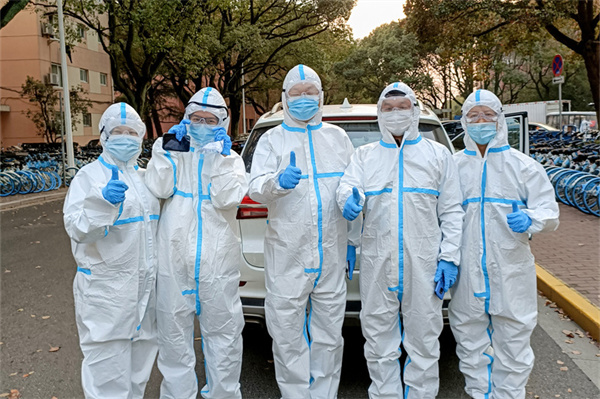 In March, Shanghai was hit by a new wave of COVID-19 resurgence. JI employees and students joined hands and spent relentless efforts to fight against the pandemic on and off the campus.
JI dual-degree and GDP students celebrate graduation from UM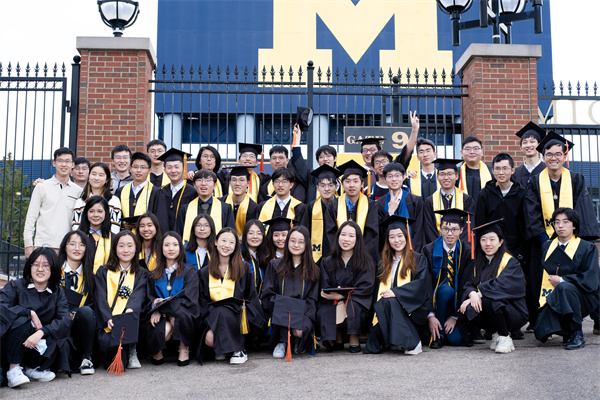 In April, Dual-Bachelor-Degree-program and Global-Degree-Pathway-program students of JI celebrated their graduation from the University of Michigan in an event receiving congratulations from both sides of the Pacific Ocean. Soon after the celebratory event, the students attended the 2022 UM Spring Graduation Ceremony at the Crisler Center Stadium.
JI student-led teams clinch awards in 2022 MCM/ICM competition
In May, JI student-led teams delivered outstanding performance in the 2022 Mathematical Contest in Modeling/ Interdisciplinary Contest in Modeling (MCM/ICM), clinching awards including three Finalist, one Meritorious Winner, 11 Honorable Mention, and 9 Successful Participant. JI students started to attend the MCM/ICM competition in 2012.  So far, they have won a total of two Grand Winner, three Finalist, 26 Meritorious Winner, 64 Honorable Mention awards.
Five JI alumni listed as "X.36Under36"S young entrepreneurs

In June, five JI alumni including Shaolong Sui,Hai Huang, Hanzhong Ye, Junbin Zhang and Guoxing Li were put on the list of "X.36Under36"S young entrepreneurs by China's leading scientific venture capital media 36K. JI alumni were also put on lists of innovation and entrepreneurship by other influential media such as Forbes and Fortune.
JI undergraduate majors gain national first-class accreditation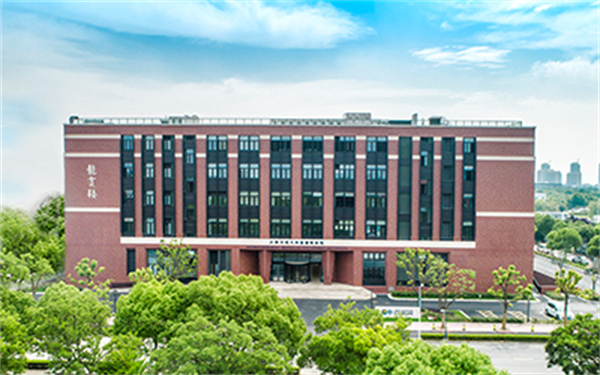 In June, JI's undergraduate program of Electrical and Computer Engineering was recognized as a national first-class undergraduate major by China's Ministry of Education. JI's two other undergraduate programs including Mechanical Engineering, Materials Science and Engineering received recognition as national first-class majors in 2019.
Forbes puts enterprise of JI alumni as China's most influential startup company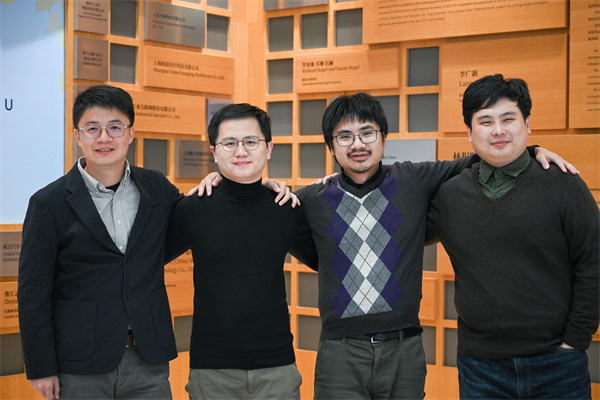 In July, the Forbes magazine put Mega Phase, an enterprise established by four JI alumni including Di Wu, Xian Huang, Zheng Huang and Jinwei Gu, as one of 84 China's most influential startup companies in 2022.
JI 2022 summer design expo held online
JI 2022 Summer Design Expo opened online on August 3,displaying 83 innovative design projects from a number of summer experimental courses of freshmen and senior students including "Introduction to Engineering", "System Design and Implementation", "Design and Manufacture III", "Product Design and Manufacturing", "VLSI Design I" and  "Computer Architecture".
JI holds 2022 commencement ceremony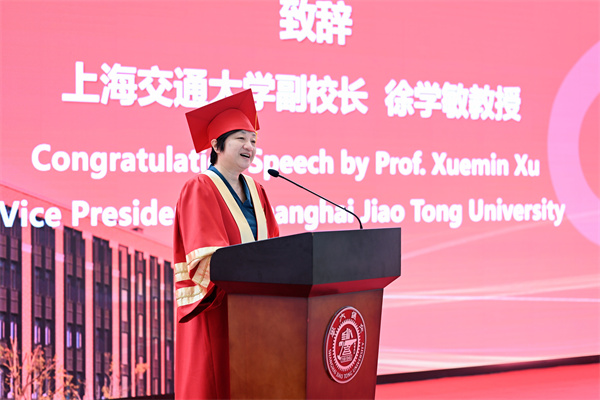 The 2022 JI Commencement Ceremony was held at Long Bin Building of the SJTU campus on August 5. The event was also held simultaneously online for students and their relatives who were not able to be attend in-person.
UM-SJTU Partnership Board holds its 23rd meeting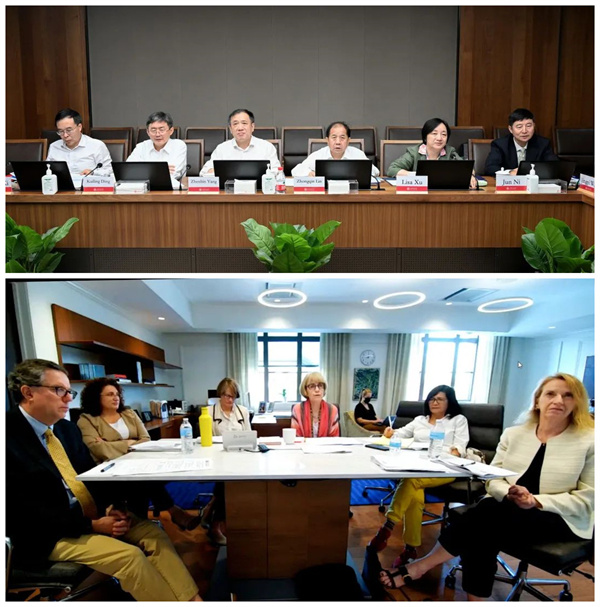 The UM-SJTU Partnership Board held its 23rd meeting on August 25 via simultaneous videoconference in China and the United States. Board members from the two universities attended the meeting co-presided by SJTU President Zhongqin Lin and UM President Mary Sue Coleman.
Multiple JI research projects win support from NSFC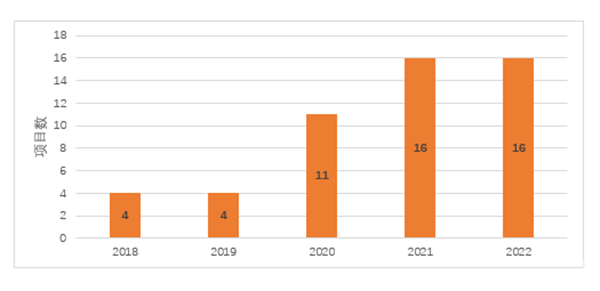 In September, 16 research projects of JI won financial support from the National Natural Science Foundation of China (NSFC). Over the past five years, JI has made steady progress in securing NSFC support for its research projects. The number of sponsored projects and the amount of support have both set historical high, thanks to JI's continuous efforts to upgrade the quality of research and improve its application work for the award.
JI professor Horst Hohberger wins first prize of 2022 SJTU teaching award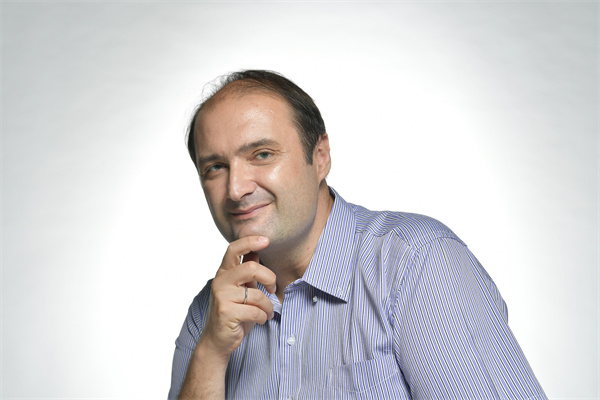 In September, JI Teaching Professor Horst Hohberger was awarded the first prize in SJTU's annual event to give recognition to teachers who made great achievements in imparting knowledge and educating people.
JI holds ceremony to kick off student leadership program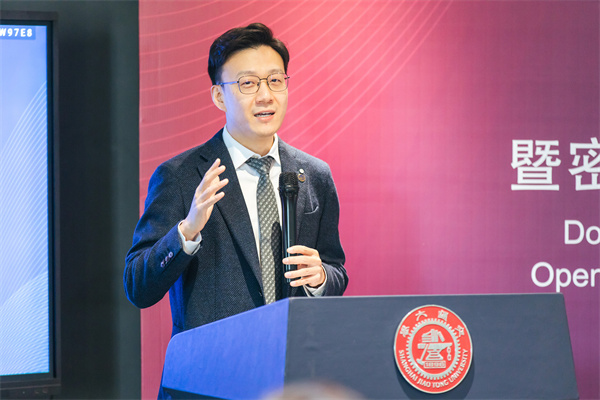 JI held Donation Ceremony of SJTU Everflow Fund & Opening Ceremony of JI Student Leadership Program on November 6, signaling the kickoff of the leadership program supported by the newly-established fund.
JI 2022 Thank You Day expresses gratitude to supporters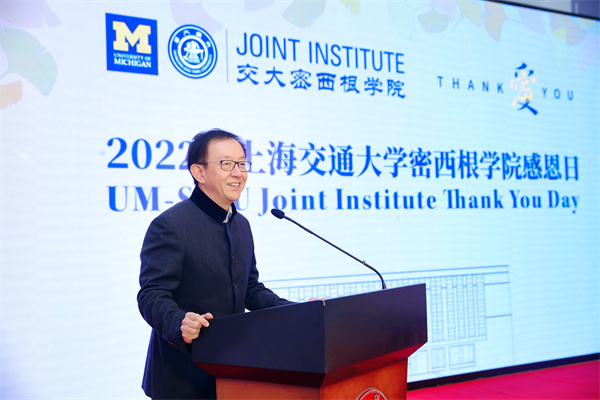 JI held the 2022 Thank You Day event at Long Bin Building on November 13, in a bid to express gratitude to all people who have provided support to its development.
JI delegation shines at opening ceremony of SJTU 49th Sports Meeting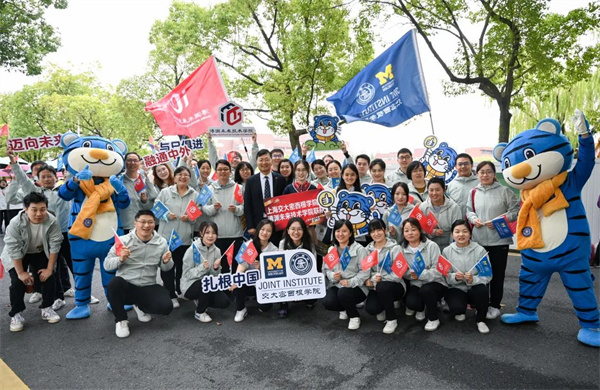 On November 19, opening ceremony of SJTU 49th Sports Meeting was held at Hu Fa Guang Stadium on the Minhang campus. JI joined the event with a large delegation consisting of JI students, faculty and staff.