从智能汽车到协同式智能交通系统:面向应用场景的技术研发
日期:2022/05/31 - 2022/05/31
学术讲座:从智能汽车到协同式智能交通系统:面向应用场景的技术研发
主讲人:Dr. Hanyang Zhuang, postdoc at the UM-SJTU Joint Institute, Shanghai Jiao Tong University
时间:2022年5月31日(周二)上午10:00-11:00
地点:via Feishu
讲座摘要
Intelligent vehicles have been recognized as one of the key technologies to improve the efficiency and safety of road transportation. In the last decade, numerous efforts have been made to promote the development world-widely. However, current driving assist systems or automated driving systems are still limited to a small set of scenarios. The performance of these systems is highly dependent on the application environment, and many algorithms need to be customized for specific usage. Therefore, the complexity in scenario causes fatal long-tail problems to the conventional single-vehicle intelligence approach. In recent years, Cooperative Intelligent Transportation System (C-ITS) has been proposed and validated to have better performance in some certain application areas. Sensors installed on infrastructure reduce the blind zone and the communication through vehicle-to-everything (V2X) provides the vehicle extensive information. Various high-level autonomous functions for specific applications are easier and safer in this approach. Therefore, C-ITS is considered to leading technology to realize true autonomy in certain scenarios.
In this presentation, I will introduce several intelligent vehicles oriented to various scenarios in real projects. Then the example of localization degradation due to complex scenario will be illustrated and our research attempts to tackle this issue will be elucidated. In the second half, the reason C-ITS outperforms conventional intelligent vehicle will be analyzed first, followed by an introduction to the implementation of a world-leading infrastructure-based automated valet parking (AVP) system. Research topics with some preliminary results regarding this system will be presented. Finally, the plan of future development and potential collaborations with other research fields will be discussed.
主讲人简介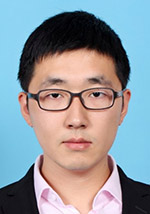 Dr. Hanyang Zhuang is currently a postdoc at the UM-SJTU Joint Institute, Shanghai Jiao Tong University. He received his bachelor's and Ph.D. degrees from Joint Institute in 2011 and 2018, respectively. Meanwhile, he has been supported by CSC to visit the University of Michigan from 2015 to 2016. After his Ph.D. program, he worked for SAIC-GM PATAC and Renault-Nissan-Mitsubishi Alliance until 2020. Then he joined the Joint Institute as a postdoc collaborating with Prof. Ming Yang. His research directions are on intelligent vehicles and intelligent transportation system. He implements his research works to solve realistic problems by close collaboration with enterprises, and mainly focuses on the localization and planning aspects. His current research interest is building the world-leading infrastructure-based automated valet parking system. He has published 15 journal papers and 9 conference papers, also applied for 6 Chinese patents. He has hosted 1 government project and 3 enterprise projects as PIs. He has also served as guest editors of Journal of Shanghai Jiao Tong University and as reviewers for IEEE T-ITS, IEEE T-IV, IEE T-II, ITSC, etc.