International Graduate Admission
Fall 2024 UM-SJTU Joint Institute Graduate Admission has been officially launched from October 1st, 2023. Master and Ph.D programs in the field of Control Science and Engineering, Electronic Science and Technology, Information and Communication Engineering, Mechanical Engineering, Mechanics, Power Engineering and Engineering Thermophysics…….
Tuition Fees and Scholarships
Graduate Students Academic News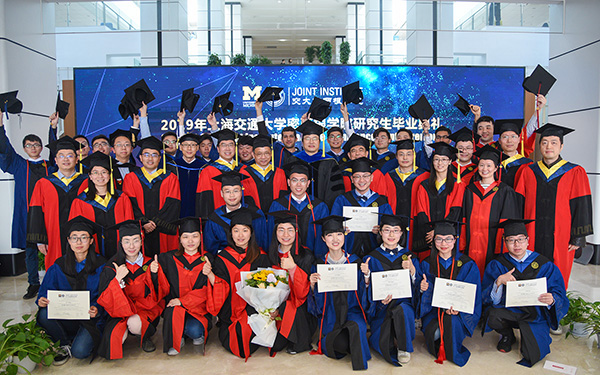 A total of 26 students were conferred their graduate degrees at the 2019 University of Michigan- Shanghai Jiao Tong University Joint Institute Graduate commencement Ceremony on March 30.
read more