Zhang Yifei: Take everything seriously with passion
Self-portrait:
Bachelor student in UM-SJTU JI majoring in Electrical and Computer Engineering; Previously graduated from Shanghai Qibao High School; Recipient of National scholarship in 2017 and 2019; Recipient of John Wu & Jane Sun Excellent Scholarship
I entered UM-SJTU Joint Institute (JI) three years ago. During the past three years, JI offered me various opportunities, which have enriched my life experiences.
Find the most suitable learning style
Most of my friends regard me as a hard-working person. Learning is indeed one of the things that I always treat seriously, no matter it is related to major courses or other courses.
As for me, there are several basic principles for obtaining good grades in JI. The central principle is to discover the most suitable learning style for yourself. Studying in JI (or any other undergraduate institute) is far different from studying in senior high schools. I can still recall the strangeness when I was finishing my first math homework in English in my freshman year. The strangeness might come from the differences in thinking styles from high school to university. Facing the changes, we must find the corresponding learning style and make adaption in a timely manner. We can find our new learning style by consulting teaching assistants or peers. However, we need to bear in mind that everyone's learning habits and ability to accepting new knowledge are different. Therefore, the best way of learning may vary from person to person. The learning style needs to be gradually found out by yourself rather than by blindly following others. For instance, many people in JI often obey the "start early or stay up late" rule, but if you are a student who learns slowly at first and progresses quickly after mastering the big picture, you actually need more time to accumulate, so this rule does not apply to you. Therefore, there is no need to force yourself being the same as others. Blind obedience will only make you waste your time in vain.
Besides, there are three other points. The most important one is to maintain a positive attitude and always make yourself motivated. I have seen many students who have the ability to learn something well, but due to the lack of self-confidence and the motivation to learn more, they failed to obtain what they deserve. In the face of temporary losses and failures, it is common to have short-term negative thoughts. However, we need to adjust our mentality accordingly in a timely manner. If you cannot make this adjustment by yourself, you can turn to others for help. Each course in JI has office hours, and JI also has advising center to provide advice to students where you can receive guidance on how to learn courses well or more general academic and career advice. I remember when I was a freshman student, my testing result of one of the exams was far under satisfactory (below Q1). In the face of failure, I started to actively ask for advice from classmates and teaching assistants, which helped me rebuild my confidence that I could still learn this course well. I constantly adjusted my attitudes and learning methods accordingly and achieved a good grade in the end.
The second one is to quickly develop self-learning and online-searching abilities. When encountering concepts and problems that you do not understand, you should make good use of search tools as well as online course resources and gradually cultivate the ability to identify the quality and reliability of different resources. Keep in mind that you should fully understand the knowledge acquired online before you use it.
My class schedule memo
Finally, we need to arrange the time properly. College life includes a mixture of learning tasks and extracurricular activities. If you do not record and/or organize your daily tasks, it is likely that each day passed inexplicably. You can plan your daily life through memos or hand accounts and gradually adjust to better time arrangements.
Limitless learning beyond classrooms
Zhang Yifei (left bottom corner) organizing freshman ice-breaking activities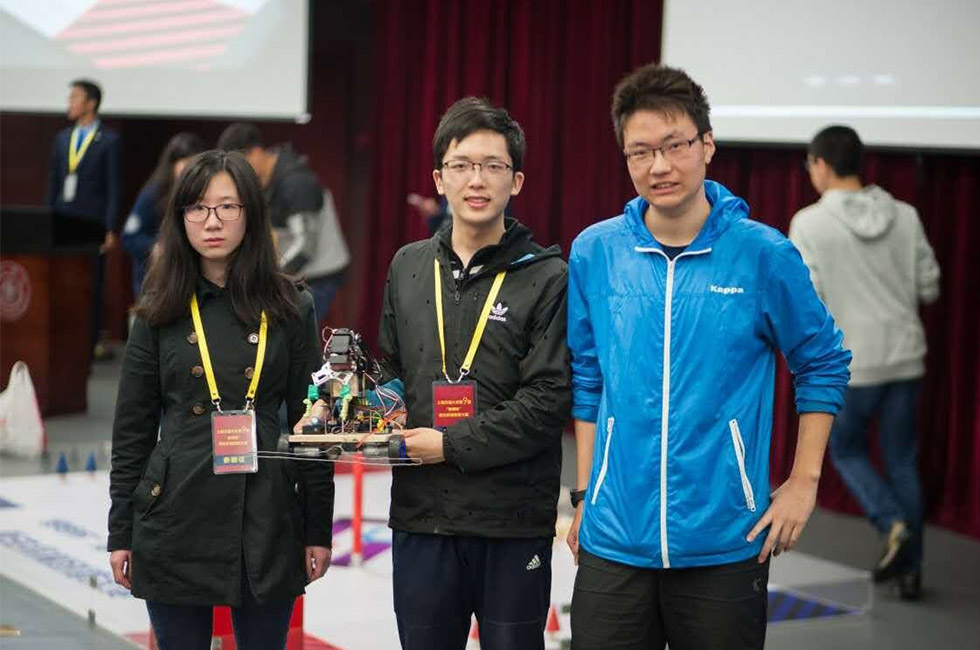 Zhang Yifei (the left) participating in Freshman Machine Race
Aside from academic-related stuff, I have also participated in various activities to enrich my daily life. I participated in many student associations and held different positions, such as the Deputy Minister of Technology Department in the Student Union, the assistant class advisor, teaching assistants, and scholarship club members. I tried everything I desired and obtained unparalleled happiness.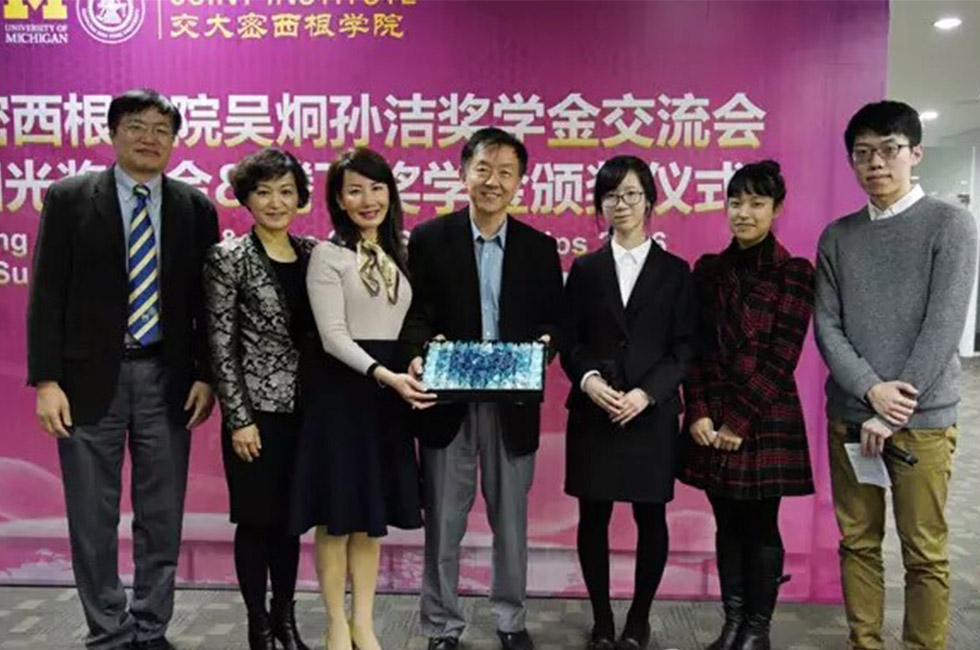 During the time as a member of the management team of the Scholarship Club, I participated in the planning of relevant awards ceremonies and communication sessions to strengthen the relationship between students and donors. Planning a communication session involves scheduling the events and topics, preparing the gift, filming related videos, and other details. The whole process requires a large amount of communication between management team members. Through these communication processes, I gradually changed from a person who was afraid of raising individual ideas to a person who dared and liked to express my thoughts. In the fall semester of my freshman year
when our team was discussing what could serve as the gift for the donors, I proposed an innovative idea that all the recipients could collaboratively prepare a hand-made Kawasaki Rose gift box. The proposal finally received other members' recognition. Then, I obtained my first chance to be in charge of an activity. I spent a lot of time ordering gift boxes, making tutorials, communicating with recipients, and receiving feedback. I gained the courage to express myself and obtained a full sense of accomplishment during the process.
I also learned a lot from my experience of being a teaching assistant. When preparing class exercises and labs for students, I obtained the opportunity to relearn corresponding course contents. When the students came to me for help, I also tried to solve the problems from different angles in order to explain them to students in better ways.
Internship, the walking classroom
In 2019, I was very honored to obtain the internship opportunity in Beijing Mobike Technology Co., Ltd. and Intel respectively. During the internship, I not only got the opportunity to apply what I have learned but also experienced the difficulties in solving industrial and practical problems and further mastered professional knowledge.
Academic developments are usually based on innovative ideas. It can make some slightly unreasonable assumptions and simplifications. For industrial problems, however, the solution needs to be more realistic. Therefore, some fancy and sophisticated concepts cannot be directly applied in solving complex real problems. During my internship, I have been troubled by some complicated data models for a long period, and thus I have also questioned whether I can complete the internship task. Fortunately, after I looked at the problems from more realistic perspectives, the problems were finally solved.
The companies I have interned at all pay much attention to the spirit of innovation and employees' social responsibilities. They encourage employees to actively innovate in their work and participate in various social voluntary activities. During my internship at Intel Corporation, I have seen many regular employees taking part in voluntary activities such as blood donation, environmental governance, and caring for primary school children. Their behaviors also inspired my passion to make contributions to society in the future
Taking an internship is also a study process, a process from scratch. From starting a task without any clues to being capable of making some contributions, the change gave me a sense of accomplishment and also strengthened my idea of entering the industry in the future.
In the past three years, I have experienced unprecedented fulfillment and happiness. In the next stage, I will continue working hard to achieve my goal of studying abroad and entering the industry. I firmly believe that my future will always be fulfilled and joyful.