Introduction to Strategy
Date: 2020/10/23 - 2020/10/23
Academic Seminar: Introduction to Strategy
Speaker: Xun (Brian) Wu, Ross School of Business, The University of Michigan at Ann Arbor, USA
Time: 10:00 -11:30, October 23, 2020, (Beijing Time)
Location: CIMC Auditorium (Room 300), JI Long Bin Building
via Zoom (Meeting ID: 67867585307 Password: 4394)
Abstract
This seminar aims to help all graduate students of different disciplines and education background learn about business education and business strategy at Michigan Ross. The related seminar has been given to the University of Michigan charters of Theta Tau Professional Engineering Fraternity and American Society of Mechanical Engineers (ASME) before. It is expected that this seminar can provide graduate students from different schools with interdisciplinary learning opportunities and expose them to a greater set of career opportunities.
Biography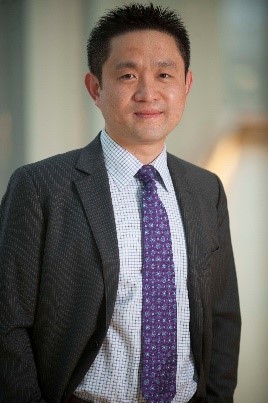 Xun (Brian) Wu is an Associate Professor of Strategy (with tenure), Michael R. and Mary Kay Hallman Fellow, and faculty director of China Initiatives at the Ross School of Business at the University of Michigan. He received his B.S. from Tsinghua University in China, M.Sc. from National University of Singapore, and Ph.D. from the Wharton School at the University of Pennsylvania.
His research examines the dynamics of corporate scope and the evolution of industries. His research has been published or is forthcoming in top scholarly journals including IEEE Transactions on Industrial Informatics, Management Science, Organization Science, and Strategic Management Journal. He serves as an Associate Editor for Strategic Management Journal, and will serve as an Associate Editor for Strategic Entrepreneurship Journal (from January 2021) and a Co-Editor-in-Chief for Journal of Organization Design (from January 2021).
He has consulted and conducted executive sessions for companies such as 3M, Amazon, American Industrial Partners, Bank Mandiri of Indonesia, China Development Bank, China Telecom Americas, Denso, Didi, Ford, Industrial and Commercial Bank of China, Masco, Microsoft, Medtronic, Nexteer, Munich Re, People's Insurance Company of China, and Saudi Telecom Company. He serves on the Academic Committee of Alibaba Group Research Institute.
He has been recognized with the US Small Business Administration Best Student Paper Award, AOM Technology and Innovation Management Division Stephan Schrader Best Conference Paper Award, Academy of Management BPS Division Distinguished Paper Award, Neary PhD Teaching Excellence Award, 3M Nontenured Faculty Award, and Sanford R. Robertson Professorship (school-wide junior faculty award that recognizes career achievement and outstanding performance in research and teaching). He was named one of Poets & Quants' best 40 business school professors under 40 in 2016.