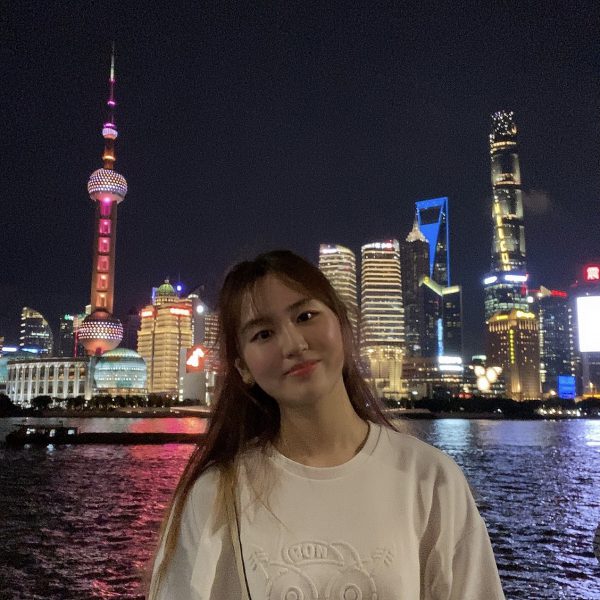 Editor's Note: Seungyeon Yang is a South Korean student at University of Michigan – Shanghai Jiao Tong University Joint Institute (UM-SJTU JI, JI hereafter), majoring in Electrical and Computer Engineering. She is president of the JI International Student Association and takes charge of the financial work at the IEEE Technology and Engineering Management Society (IEEE-TEMS) Student Branch of the JI Center for Entrepreneurship. Seungyeon Yang considers herself an outgoing person; she likes to try new things, and is very interested in management and entrepreneurship.
In 2020, Seungyeon Yang decided to go to China to pursue her undergraduate study as a JI student in Shanghai.
"I dream of becoming a financial technology expert in the future. To study at Shanghai is undoubtedly one of the best shortcuts to make my dream come true. China is very close to South Korea and it boasts the world's largest market and super financial strength. Shanghai is an international metropolis and a financial center in Asia. It houses a number of large multinational fin-tech companies and offers more opportunities," said Yang.
"The reason why I chose to study at JI is because it abides by the  philosophy of internationalization, interdisciplinarity, innovation, and quality, and provides students with a wealth of international education options, including the opportunities to study in the United States, the country with the most developed financial industry in the world," she added.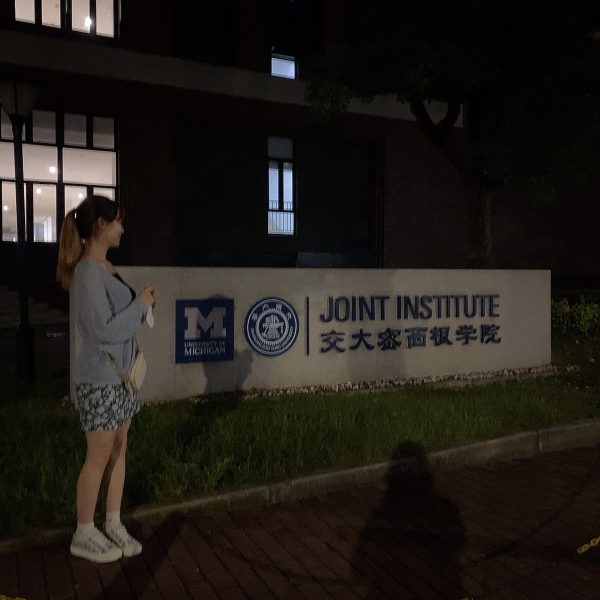 Yang's university life kicked off in September 2020. The past two years have proven that she made a right decision.
A fulfilling learning experience
As an engineering major, Seungyeon Yang's academic interests also cover a number of other fields including management and entrepreneurship. Luckily, she can take these courses at JI as her minor.
"Mathematics is my favorite subject, and Runze Cai and Horst Hohberger are my favorite professors," she said. "Discrete Mathematics instructed by Professor Cai was a lot of fun as he is always able to visualize what he is teaching with game cards. Probabilistic Methods in Engineering by Professor Hohberger is also popular with students, and the classroom is always full in his class from the beginning to the end of the semester."
After classes, Yang would often study in libraries on the Minhang campus of SJTU and at the JI Yu Liming Student Center. She was deeply impressed by the rigorous and down-to-earth academic attitude of teachers and students. Libraries on the campus are often full of people during weekends.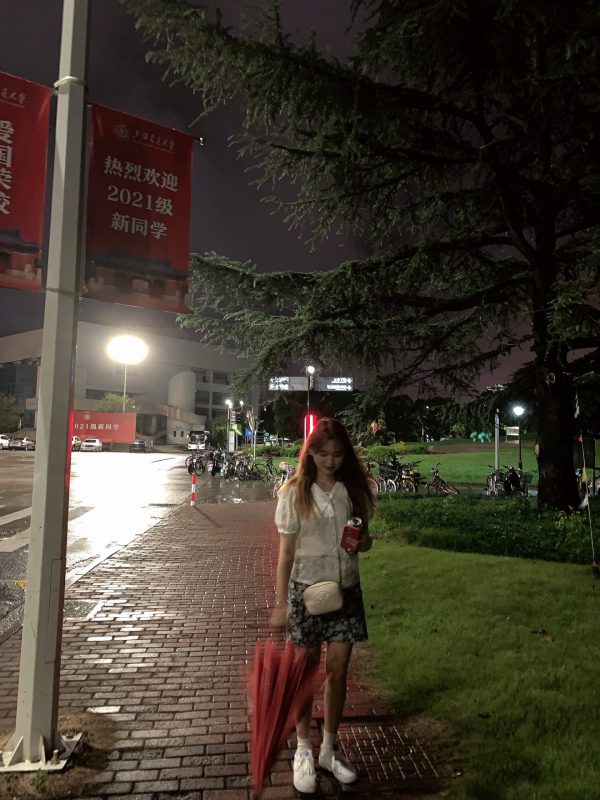 During the lockdown in Shanghai, Yang had to take classes online and it was hard at the beginning. "Teachers and staff tried every means to ensure high-quality online teaching, and they provided care and support to our international students," she said. "The teachers responded quickly and offered us solutions for experiments, exams and attendance. They even brought us a large package of desserts."
Adhering to the student-centered philosophy, JI organizes meetings and gatherings for the international students on a regular basis. In addition, there are a variety of clubs holding activities frequently to provide students with opportunities to strengthen friendships. Yang has made many friends through the activities. "A few of my Chinese classmates help me a lot with my studies and with life in China, and they invited me to join their research and to visit their hometowns."
A fabulous SJTU campus
In the eyes of Seungyeon Yang, "fabulous" is the most appropriate word to describe SJTU campus where JI is located.
The sprawling campus has a beautiful scenery. She enjoyed taking a walk by the lake near the Siyuan Gate, taking pictures in the botanical garden on the campus, hanging out with friends and having a picnic on the big lawn beside the School of Electronic Information and Electrical Engineering. She also played tennis and badminton at well-quipped sports venues, which are only open to teachers and students. "I can reserve the venues through the campus APP," she said.
The university has more than a dozen restaurants large and small, providing a wide variety of foods and beverages, including Korean, Japanese, Italian, Halal and other cuisines. Yang likes the Fourth Canteen most because it offers many delicacies from different provinces in China. "I will make a video to share my favorite restaurants and foods in the university," she said with excitement.
A refreshing China impression
Seungyeon Yang's overseas study at SJTU has also enabled her to have a comprehensive and in-depth understanding of China.
"The convenience of living in Shanghai is something I have never experienced in South Korea. The QR codes can be seen everywhere, you just need to take out your mobile phone and swipe the QR codes, and then you will complete shopping payment, enter and leave campus, take the subway, and order food in restaurants immediately."
The above story is also published by China Daily, the leading national English-language news group in China. Please refer to the weblink: http://regional.chinadaily.com.cn/en/2022-10/31/c_825736.htm.