The 2013 freshmen convocation  was held on September 8, 2013. Dean Jun Ni, Executive Dean Peisen Huang,  Associate Deans Xinwan Li, Olivier Bauchau, Wansheng Zhao, as well as members  of faculty and staff, welcomed the students and parents. The new students consist of 294 undergraduates and 39 graduate students.
Professor Gang Zheng, Associate Dean of Undergraduate Education, Master of Ceremonies, congratulated the students on being admitted to JI among fierce competition. He assured that JI will prepare them to meet the challenges, to thrive, and to succeed.
Dean Ni gave a presentation about JI's characteristics and highlighted JI's achievements. He showed how JI's innovative education model and world-class faculty have succeeded in producing students with confidence, creativity, leadership, communication skills, team spirit, and problem solving capabilities. He pointed out JI not only imparts knowledge but, more importantly, teaches students how to learn. He presented the impressive placement records of JI's graduates in the past 4 years, which show that the majority went to top US graduate schools and those who chose to work have been highly sought after by multinational corporations. Dean Ni emphasized that JI would continue her goals to improve international education, develop strong graduate program, and build state-of-the-art research environment. He believes that the combination of diligent excellent students, most advanced education system, and the top-notch faculty will guarantee the crop of outstanding JI graduates.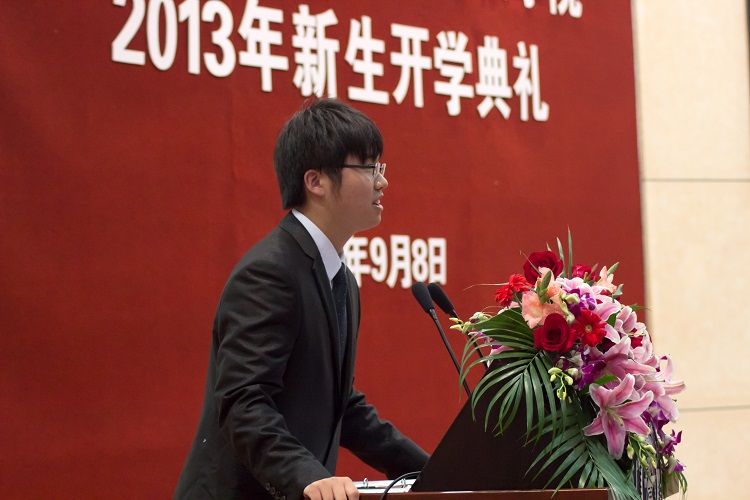 Junior student Yiming Yuan, President of JI Students' Union, shared his JI experience with the new students. He described JI as student-oriented, unique in international education with strong emphasis on honor code and great parental involvement, and daring to be a pioneer in Chinese higher education. He gave tips on adjusting to JI life and how to excel in academics as well as extracurricular activities. Finally, he exhorted the students to be JI's masters and help contribute to JI's success.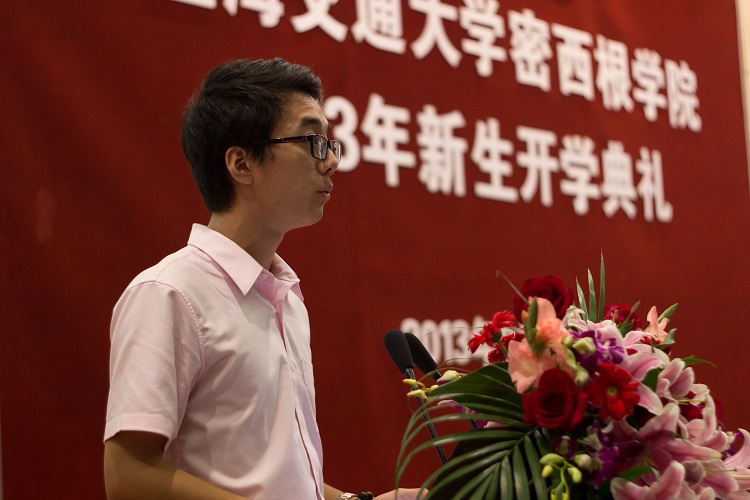 Freshman Xiaoyu Ye represented new students to thank all parents for their great support and promised that the students would take the responsibilities for themselves from now on and work hard for the future.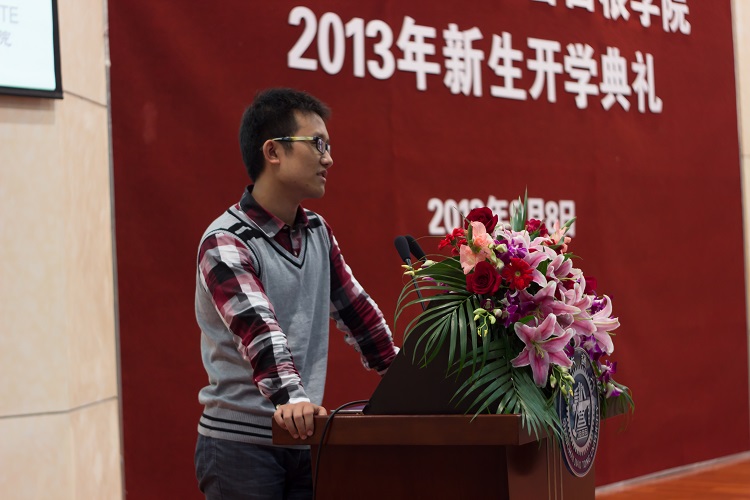 Graduate student representative Minfan Fu encouraged new students to use their talents and develop potentials by joining various student clubs. Studying at JI provides a great opportunity for students to make their own decisions.
The freshman convocation was followed by a parent meeting for new parents to meet JI leaders and get their questions answered.