The 17th University of Michigan- Shanghai Jiao Tong University Joint Institute (UM-SJTU JI) board meeting was held at SJTU and UM simultaneously via teleconference on July 10. In Shanghai, the attendees included UM President Mark Schlissel, Jack Hu, Vice President for Research, James Holloway, Vice Provost for Global Engagement, Sixian Jiang, Chairman of the SJTU Council, SJTU President Zhang Jie, other SJTU board members, and JI APG members including UM's Professor Greg Hulbert, JI's Dean Peisen Huang, Honorary Dean Jun Ni, and Associate Dean CP Chen. In Ann Arbor, David C. Munson Jr., Dean of School Engineering, attended the meeting. President Zhang officiated.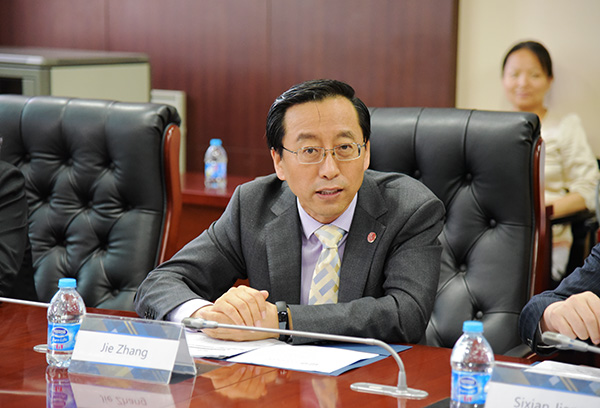 President Zhang welcomed UM President Mark Schlissel on his first visit to SJTU.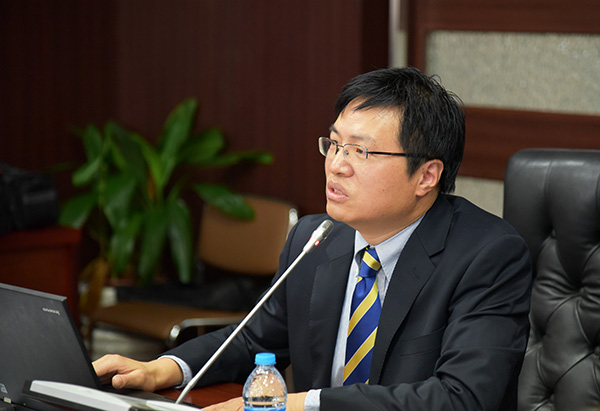 Dean Huang gave a detailed report on JI's current status, including recruitment, graduate placement, progress on the new JI building, faculty research development, international exchange and collaboration, and the establishment of Institute Advancement Office. To follow up on the 2.0 internationalization strategies proposed at the previous board meeting, Dean Huang laid out JI's plans to improve resource allocation for the faculty and international research collaboration. On international recruitment, JI will try to attract more degree-seeking international students as well as exchange students. JI will continue to work on staff development, renovation of the dorms for international students and improvement of bilingual information and management systems.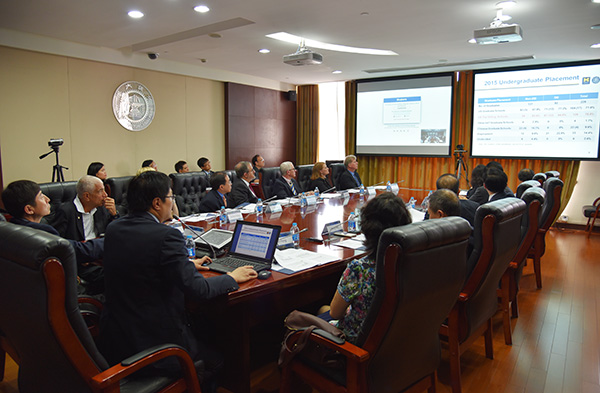 The board members carried out thorough discussions on issues such as training opportunities at UM for JI staff members and the potential of expanding the dual-degree program for graduate students. The board approved the tenure promotion of Professor Xudong Wang unanimously.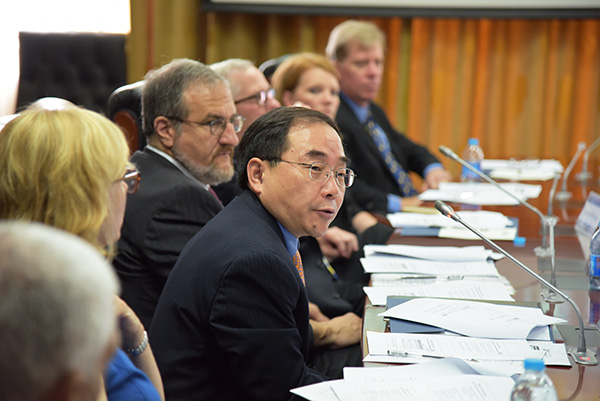 UM Vice President Jack Hu gave a summary report on the UM-JI joint research projects since 2010. In the next 4 years, two new fields, i.e., Nano technology application and data science will be added.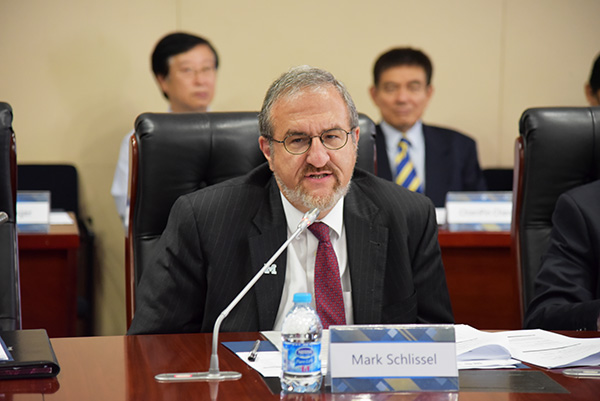 In his closing remark, UM President Mark Schlissel emphasized UM's strong focus on international education collaboration. He thanked the SJTU leaders as well as Deans Huang and Ni for their contributions to the Joint Institute. He recognized JI's accomplishment in becoming an innovative model of Sino-US education collaboration, even for other schools at the UM. He is impressed by JI's amazing graduate placement results and research quality. He hopes for further collaborations between SJTU and the UM.
Closing the board meeting, Chairman Sixian Jiang remarked that under the leadership of both UM and SJTU, the Joint Institute has developed rapidly into the model of international education in China. Facing the fierce competition in international collaboration in China, he promised that SJTU would continue to promote JI's future development. He thanked UM for their strong support for JI over the years. He hoped that both universities would strengthen the win-win collaboration in student exchange, dual-degree program and joint research.