Forbes China, the Chinese-language edition of Forbes, unveiled its 30 Under 30 China list of 2020 recently featuring 300 young talents who are outstanding in various fields in the country. The University of Michigan-Shanghai Jiao Tong University Joint Institute (JI) alumnus Baoyang Jiang was among the listees in the category of industry, manufacturing, energy and environment protection.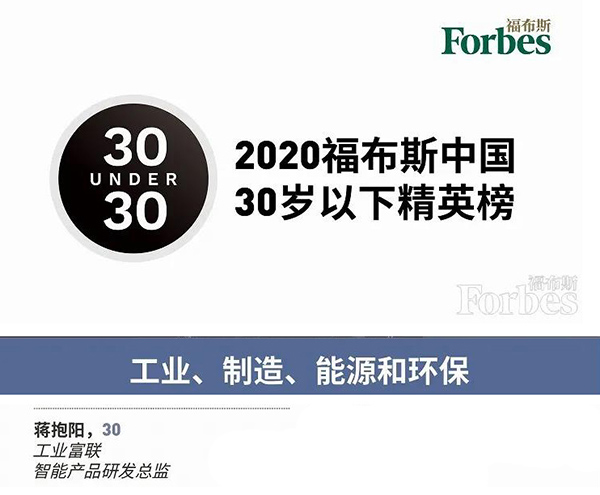 According to the announcement published on the official website of Forbes China, the listees of the 2020 list were vetted from aspects of influence, performance and innovation. Candidates must be born after January 1 of 1990 and be an outstanding entrepreneur, a leader of a big team in a company, a person-in-charge of a key project, a pioneer of scientific and technological invention, or various kinds of founders and leaders not limited to the above situations.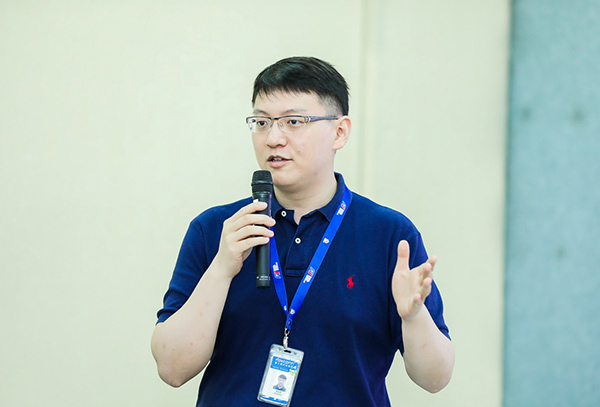 Baoyang Jiang joined JI in 2008 as an undergraduate student. He left for the United States upon graduation to conduct research on the advanced manufacturing process and system under the guidance of Professor Jun Ni and received his doctoral degree from Shien-Ming Wu Manufacturing Research Center of the University of Michigan in 2017. In 2020, Jiang joined Foxconn Industrial Internet (Fii) as Research & Development Director of intelligent products. Fii is a world's leading professional design and manufacturing service provider of communication network equipment, cloud service equipment, precision tools and industrial robots, providing customers with intelligent manufacturing services for new forms of electronic equipment products centered on the industrial Internet platform.
"My learning experience gained from JI enabled me to establish understanding of engineering and manufacturing, fall in love in the industry and choose to be engaged in manufacturing after graduation. Being a JIer makes me feel warm and proud throughout days of my study, work and life in China and the United States. I want to extend my special gratitude to Professor Jun Ni who injected the gene of innovation, diversity and freedom into JI when he was dean during my study there. When I joined the University of Michigan to pursue my doctoral degree, he was my advisor who not only led me to the field of advanced manufacturing, but also taught me a meticulous, realistic and pragmatic working attitude through his words and deeds," said Jiang while speaking of his Forbes achievement.