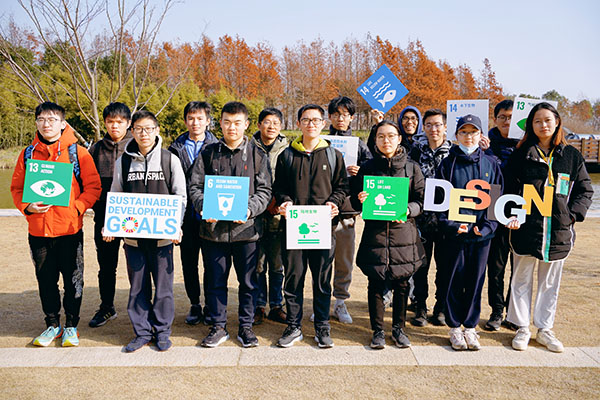 From December 27th to January 14th, the 2022 JI Winter Program was successfully held. Instead of studying abroad, this year, the programs have been moved to different places in Shanghai, offering students a unique in-house experience. The programs this year included "Digital Photography: Shanghai- A City of Water" by Prof. Manuel Charlemagne; "Design for Sustainable Development – Healthy Aging" by Prof. Kwee-Yan Teh as well as "Shanghai: A Local and Global History " by Prof. Tong Xu. A total of 35 students participated in the three programs. Students visited places in Songjiang, Chongming, Qingpu and Shanghai downtown, doing field researches for the course while enjoying travelling with friends. According to some of them, they "had an interesting time. It's different with going abroad, but it was still full of fun."
JI's winter programs has been running since 2007 and has been widely welcomed and loved by students. Due to the pandemic, the programs have been cancelled for the winter 2021 and was resumed for 2022 for the special version of in-house programs. It was a way for the JI to explore international programs in the "post-epidemic" era. With programs like this, students will have a deeper understanding of the local cultures, and take different perspectives when travelling to be a world citizen in the future.
In the future, the domestic winter program will be expanded and developed together with the study abroad programs. More courses will be offered in different places in China, and accept students from all over the world, becoming a new highlight for the JI in terms of internalization.