Five undergraduate students from University of Michigan – Shanghai Jiao Tong University Joint Institute (UM-SJTU JI, JI hereafter), as members of two SJTU teams, have won awards including the EX U Robot Skills Challenge World Champion, Design Division Champion, and the Runner-up of the Practice Division Grand Final at the 2022-2023 VEX Robotics World Championship.  Senior student Shiyuan Shan, sophomore Chongrui Wang, and three freshmen including Yuwei Gu, Yutong Wang and Jiaxin Song took part in the event held in Dallas, Texas in the United States during April 27-29.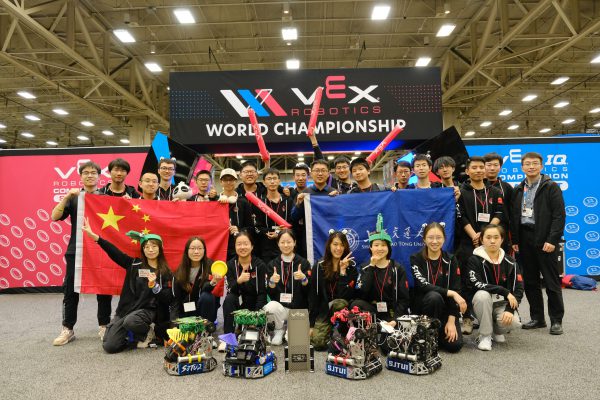 A total of 80 university teams from over 40 countries and regions attended the VEX competition event including matches of division practice and skills challenge. During the competition, students are tasked with designing and building a robot to compete against other teams in a game-based engineering challenge.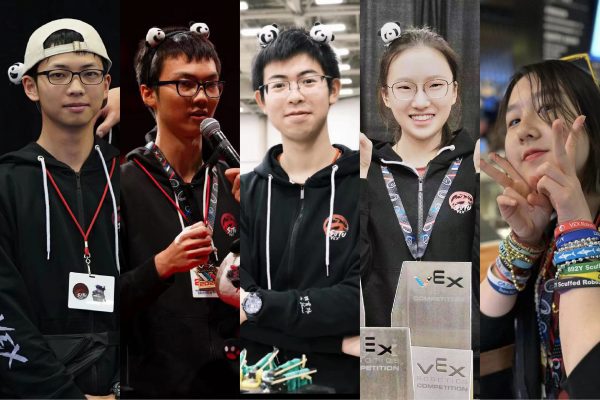 As the on-site overall commander of SJTU teams and a member of the programming team, JI senior student Shiyuan Shan said he felt both gratified and excited about the growth of the team and the competition results. "VEX has been an integral part of my undergraduate life. Since I enrolled in my freshman year, I have spent almost all my spare time in the club. With the joint efforts of my club partners, the SJTU VEX team returned to the World Championship after a four-year absence. Due to my participation in the Global Degree Program (GDP) in Sweden, my contribution to the team during normal days mainly focused on online activities. Through remote communication and collaboration with team members, I participated in the design verification, code debugging, and tuning of the aircraft prototype this season. Before the World Championship, I met with the team in the United States and made effective on-site adjustments. At the World Championship, we performed at the expected level and gained valuable competition experience. "
"I am in my second year with SJTU VEX and my first as head of the programming team. Despite the pandemic, we participated in the World Championship where our SJTU1 team unfortunately lost to the champion WISCO in regionals. However, we set a world record and won the skills competition, while SJTU2 won the regional championship and runner-up in the finals. The team's hard work paid off, and we gained valuable experiences in engineering practice, project management, and friendship. Awards only reflect our strength, but we gained much more outside of the competition," said JI sophomore student Chongrui Wang.
The VEX Robotics World Championship held annually in the United States is the largest robotics competition in the world by Guinness World Records. There are three divisions of this robotics competition meant for different age groups and skill levels: VEX EDR, VEX U, and VEX IQ. VEX EDR is for middle and high school students, VEX U is for university students, and VEX IQ is for elementary and middle school students only.