The University of Michigan- Shanghai Jiao Tong University Industrial (UM-SJTU JI) Big Data Club was established on October 24. The launch ceremony was held at the Yu Liming Student Center, attended by Professor Jay Lee of University of Cincinnati, a SJTU Changjiang Scholar and big data specialist, Mr. Richard Rogel, Co-chair of JI Development Advisory Board, Mr. Yu Liming, President of Zhejiang Liming Engine Parts Co.,JI Honorary Dean Jun Ni, Dean Peisen Huang, and representatives from Shanghai GM, National Instruments,Sany, and A. Brain Management Consulting Firm. Club founder Zongchang Liu, a JI alumnus of Class 2012, officiated.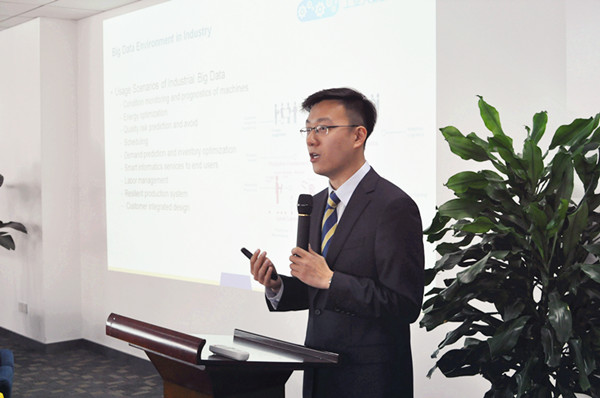 Liu introduced the concept and relevance of industrial big data which is highly multi-disciplinary and different from internet big data. He reported that currently there is a strong demand for big data specialists.That motivated him to founded the JI Industrial Big Data Club to educate JI students who are interested and to connect them with the industry.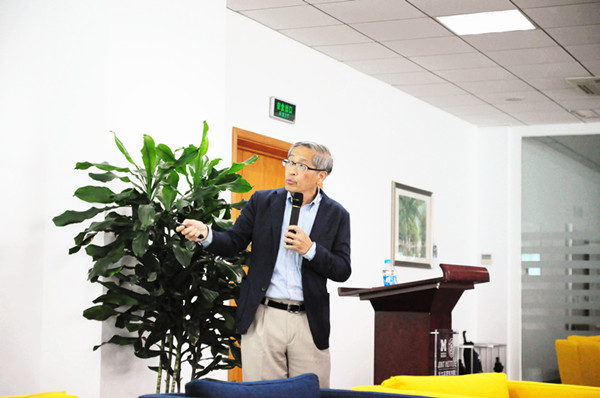 Professor Jay Lee, Director of National Science Foundation (NSF) Industry/University Cooperative Research Center (I/UCRC) on Intelligent Maintenance Systems (IMS), gave further details on applications and examples of industrial big data. He pointed out that applying big data analysis in the industry could reveal the invisible risks and costs and thereby help solve problems; big data analysis could save 1% of traditional operational cost, which adds up to tens of billion US$ a year. Despite its application potential, big data analysis faces the shortcomings of incomplete, low-quality or irrelevant data. JI Industrial Big Data Club aims to provide a comprehensive platform for interested students to learn about big data systematically and go on to the job market of big data research and development.
Honorary Dean Ni also shared his opinions about the current status and future trend of the industrial big data. He encouraged students to learn about this hot topic and pave the way for future employment.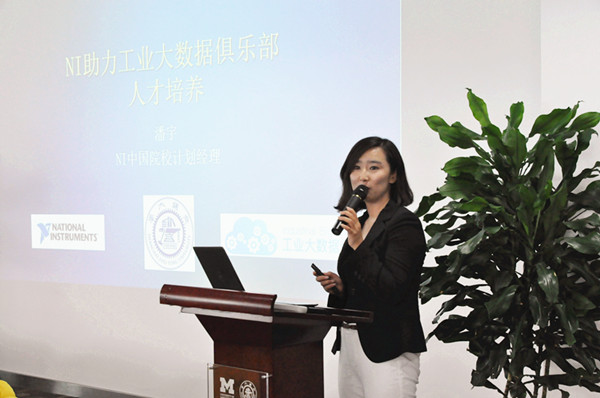 One of the corporate partners with JI Industrial Big Data Club is National Instruments (NI). Ms. Yu Pan, Manager of the Co-op Office at NI, talked about NI's support for the club, including offering training courses with certificates and internship opportunities. She believed the collaboration would be a win-win for her company and the JI students.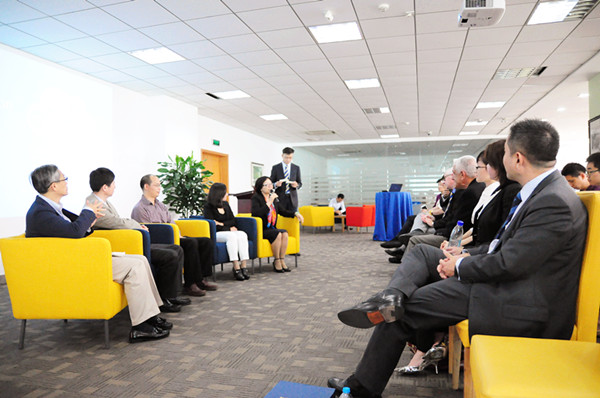 Round table discussion among corporate representatives, professors and students
During the round table discussion, Professor Lee, Dean Ni and the 4 corporate representatives answered students' quesetions.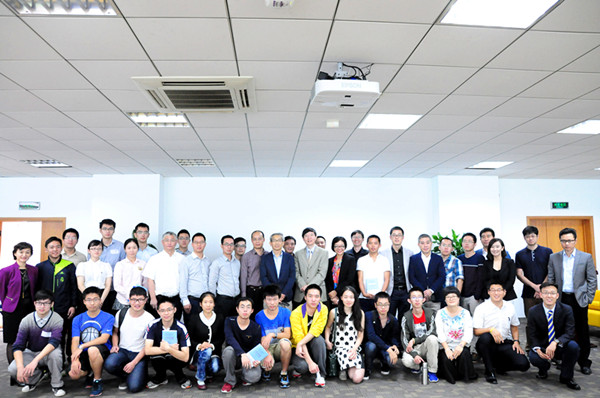 JI Industrial Big Data Club members, professors and corporate respresentatives
The JI Industrial Big Data Club is founded with donations from JI alumni and public enthusiasts who care about the development of industrial big data. It is a non-profit global organization aiming to provide training, project practices and internship opportunities for college students and company employees. The successful launch marked the official start of the club's operation. With the strong support of JI, enterprises and enthusiastic public, the JI Industrial Big Data Club will be engaged in industrial big data research, collaboration between JI and the industry, building a strong platform of learning, research and exchange for students, and training future leaders and pioneers in the field for major enterprises.
Please scan the following code for further information of JI Industrial Big Data Club