On March 22, University of Michigan- Shanghai Jiao Tong University Joint Institute (UM-SJTU JI) Industrial Big Data Club and National Instruments (NI) co-sponsored a workshop on NIInsight big data Platform and data analysis applications at JI. Speakers included Jing Huang and Yuanxin Zhang, NI senior application engineers; Zhe Shi, doctoral student at the Intelligent Maintenance Systems Center (IMS), University of Cincinnati. The workshop was monitored by Zongchang Liu, JI Class of 2012, and founder of JI Industrial Big Data Club.
Jing Huang first gave a brief overview of NI's development and future direction. He said NI specializes in areas such as test, control and design. The company is committed to helping engineers and scientists in those areas solve the challenges encountered from design, prototype, to implementation. In the past 20 years, NI has shown a strong momentum of development. Through the development of available software, such as LabVIEW and modular cost-effective hardware, NI continues to open up their markets and enhance their market competitiveness. At the same time, NI also focuses on independent development and innovation. In order to shorten the time for products to come out and reduce development costs, NI reinvests 16% of total revenue on research and development, aiming to develop better and more user-friendly products and to maintain its strong market competitiveness in the future.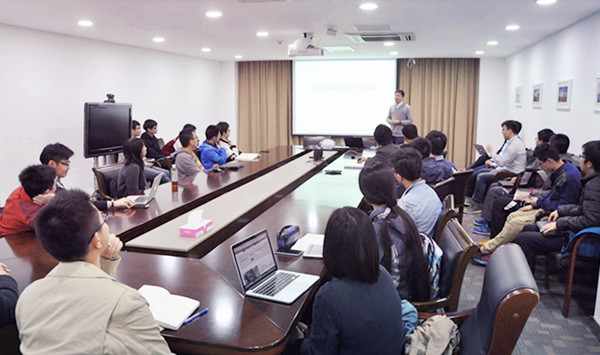 Subsequently, Yuanxin Zhang introduced and demonstrated one of NI's most successful products –LabVIEW. He noted that LabVIEW has increasingly broader engineering application and growing impact. Using the characteristics of graphical programming language, LabVIEW can more directly help users understand, manipulate, program and implement procedures. To help students better understand the characteristics and operation of LabVIEW, Zhang demonstrated how to manipulate codes similar to a flowchart on the LabVIEW front panel.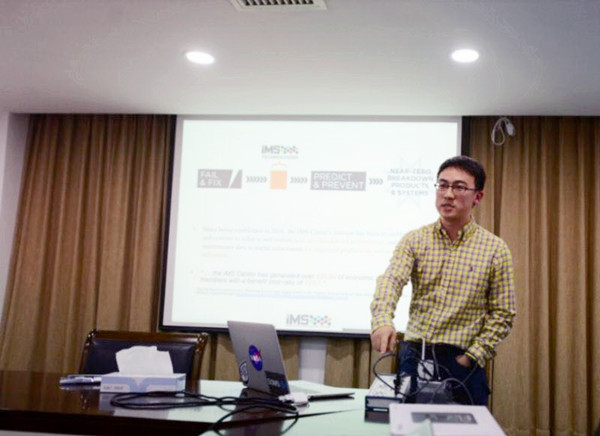 Finally, Zhe Shi demonstrated how to use smart instrument for real-time monitoring of systems and for quality assessment and data visualization via a computer.