A delegation from the Student Affairs Office of University of Illinois at Urbana – Champaign visited the University of Michigan- Shanghai Jiao Tong University Joint Institute (UM-SJTU JI) on June 14, 2016. The three senior staff members, Deidre A Weathersby, Gayle Spencer and Andi Cailles, were warmly received by the staff from JI's Office of Student Affairs (SOA).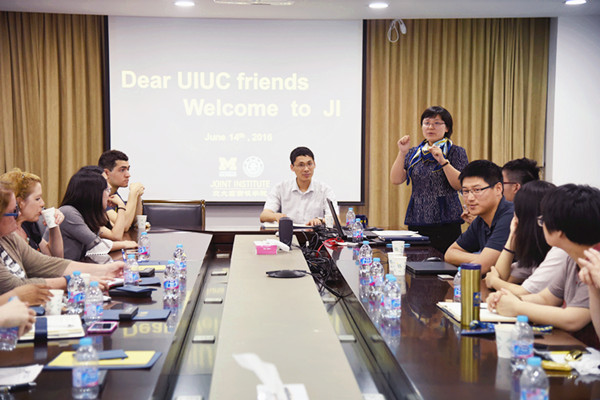 Qi Wu, Manager of JI OSA, briefing about JI
The UIUC delegates also met with JI staff from the Undergraduate Education Office and International Program Office as well as student representatives. Both sides exchanged ideas on students' mental health counseling, capabilities development, housing management, etc.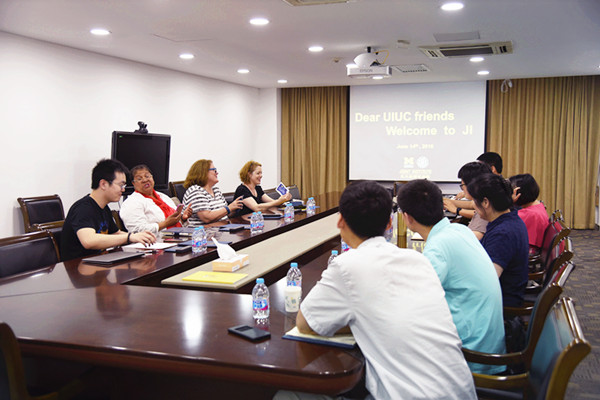 The UIUC delegates exchanging with JI staff
The visit of the UIUC delegation aims to establish contact with JI on student affairs work and lay the foundation for further exchanges and cooperation in the future.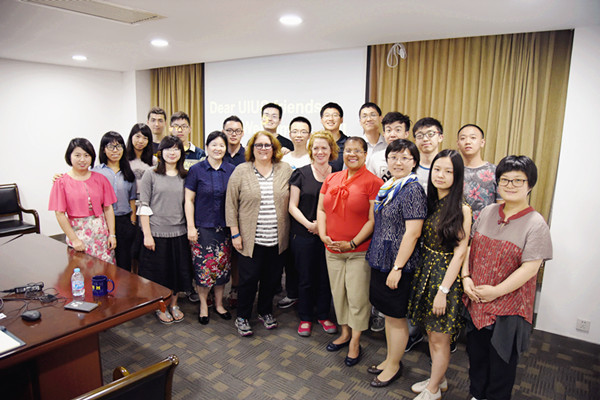 The UIUC delegates with JI staff and students