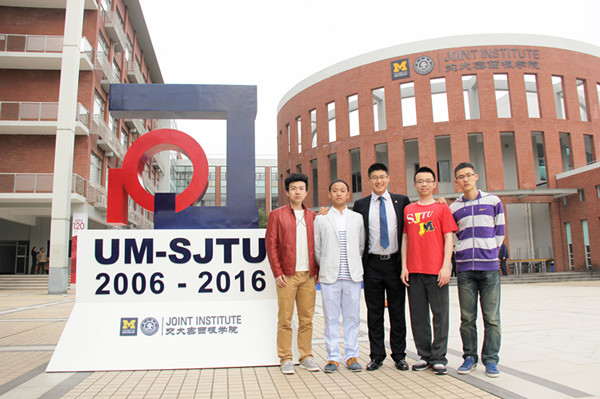 The extraordinaire dorm mates with Chong Wong, JI Student Councilor
At the University of Michigan- Shanghai Jiao Tong University Joint Institute (UM-SJTU JI), there is such a unique undergraduate dorm room with four outstanding residents. They are graduating with 3.8 GPA on average and all going on to graduate study at top universities at home and abroad. They have been engaged in community service, student unions, innovation and entrepreneurship practice. They are the winners of tops honors and prestigious scholarships. The four dorm mates have thereby earned the title of "JI's Dorm Mates Extraordinaire." The following is their brief introductions, in the order of age.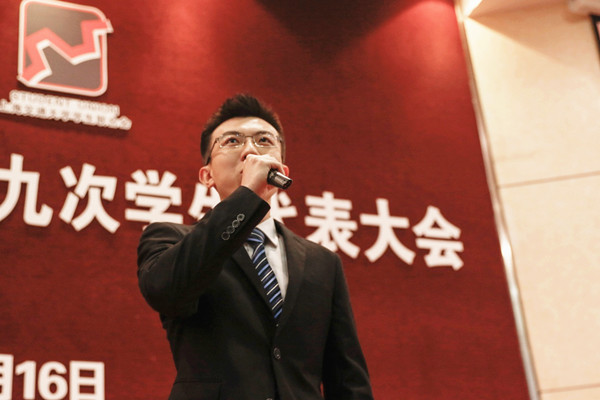 Haochen Sun is a native of Xinjiang Autonomous Region, the far west of China. When he arrived at JI after 44 hours of train ride, he was bewildered by the dramatic changes in academic and social environment. After some loss and struggle, he determined to work extra hard in order to catch up. Within three years, he made great progress from the bottom to the top of class. Besides study, he has been dedicated to volunteer work and student associations. He was elected Vice President of SJTU Student Union. He has won the awards of SJTU Student Model, SJTU Outstanding Student Cadre and JI Excellent Student Leader. He has been admitted to SJTU's Law School on recommendation.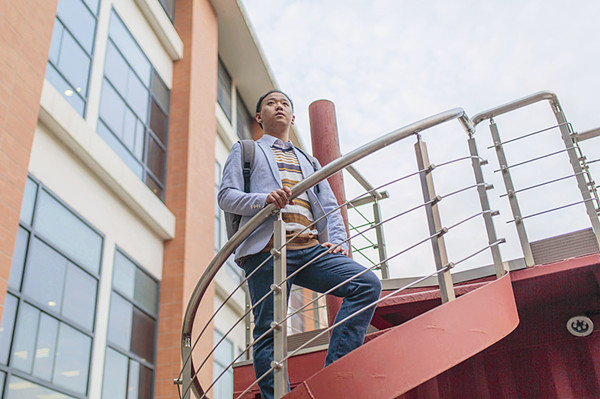 Heng Zhang came from Guizhou in southwest China. He was considered "eccentric" by his classmates because he studies at least 8 hours a day outside of classrooms. He only returns to his dorm after midnight. He was nicknamed "the guy who needs only one bed." He is so interested in academic work that in one semester he was the TA for eight courses simultaneously.
He explains simply that he needs to study hard in order to exceed all the excellent JI students. He proves the adage of "no pain, no gain." He has won the Chinese National Scholarship and Yu Liming Scholarship. And he has been admitted to Princeton University's doctoral program.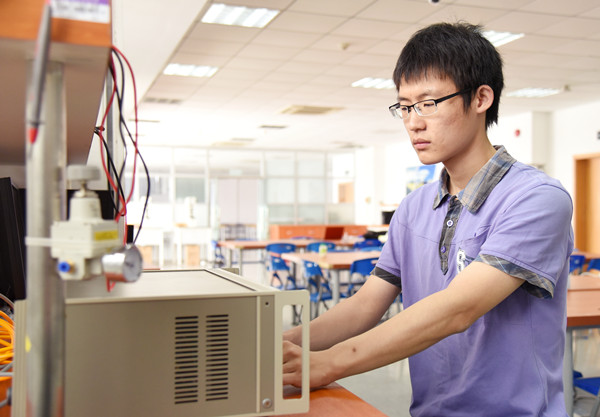 Han Song is from Tianjin. He has been interested in science since he was a child. Upon choosing to study engineering at JI, he set his goal in scientific research. He has thrived in research. He enjoys it so much that he has no time to go home except on Chinese New Year and he would rather study than socializing.
Research is sometimes lonely and challenging. His persistence and dream keep him going. His efforts result in him winning Yu Liming Scholarship and JI Dean's Scholarship. And he is number one on the recommended list to enter SJTU's graduate schools.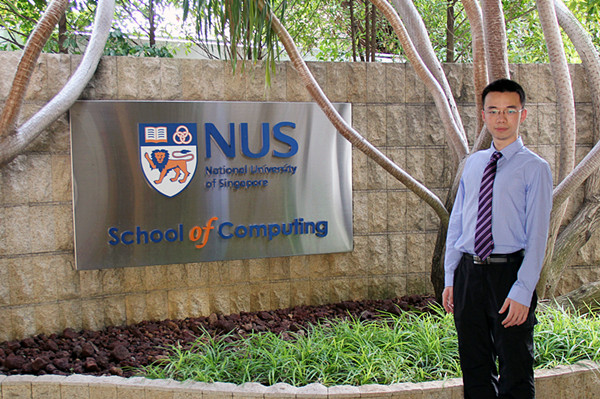 Peng Yuan is from Beijing, the youngest in his dorm room but with the biggest ambition. In high school, he had aspired to be an entrepreneur like Steve Jobs. He dreamed of creating social wealth with intelligence and diligence and of advancing the society by helping others. At JI, driven by this dream, he challenges himself to excel in every aspect of his life, in extra curriculum as well as in academics. His super efficiency results in outstanding achievements. He was a president of the JI Student Union, one of the two SJTU representatives to attend Global Student Leader Conference in Singapore and the winner of Chiang Chen Scholarship for Overseas Graduate Study. He has been admitted to Stanford University.
Note: 
Chiang Chen Scholarship for Overseas Graduate Study is provided by the Chiang Chen Industrial Charity Foundation in Hong Kong to fund overseas graduate study in engineering for students from China's top universities. Each year, 10 scholarships are awarded. Candidates are graduating undergraduates or those who have graduated within the last 2 years. Winners should be admitted to one of the top 10 American engineering schools to pursue master or doctoral degrees. The 500,000 USD scholarship will be dispensed while students are progressing in their programs. The competition is fierce, involving tough examinations and interviews by a panel of prominent scholars and industrial elites.
The Yu Liming Endowed Scholarship is sponsored by entrepreneur & philanthropist Liming Yu and his wife Xiaomin Zheng, the donors of SJTU Yu Liming Endowed Scholarship Fund, to reward excellent JI students, with priority given to need-based financial aid. Applications are open in each fall semester and assessed based on applicants' academic performances and financial needs. Winners will receive a scholarship ranging from 10,000 to 40,000 RMB annually, with the maximum amount of 160,000 RMB for four years.