The 2016 fall University of Michigan- Shanghai Jiao Tong University Joint Institute (UM-SJTU JI) TA Training was held at the Yu Li Ming Student Center on September 21 to provide the new teaching assistants with guidance and to improve their overall quality.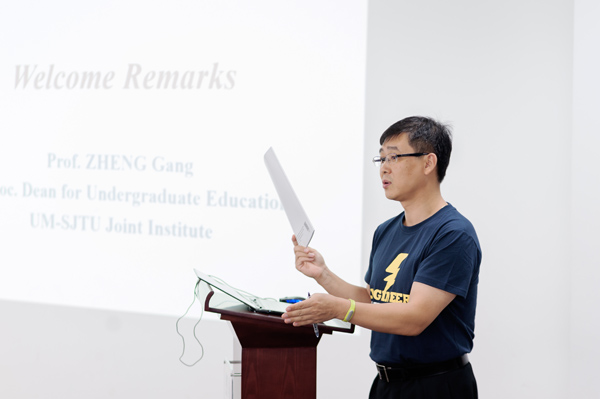 In his opening remark, Dr. Gang Zheng, Associate Dean for Undergraduate Education, emphasized the significance of TAs' role as the link between teachers and students, helping students better understand and absorb the contents of classroom teaching. He hoped that the new teaching assistants could make good use of the TA manual, understand their duties and follow the teachers' instructions. He also encouraged them to uphold the principle of fairness and inspire students' enthusiasm for study and research.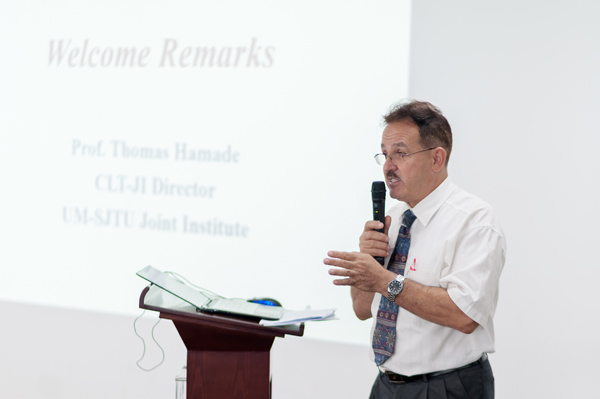 Dr. Thomas Hamade, Director of the Center for Teaching Development, pointed out a TA's tasks, which include highlighting the important and difficult points in each chapter, explaining the homework, preparing the exam, etc. They should also relay students' feedback to the teachers so that teachers can make adjustments. He added that TAs have a positive impact on the students, especially those who want to pursue an academic career.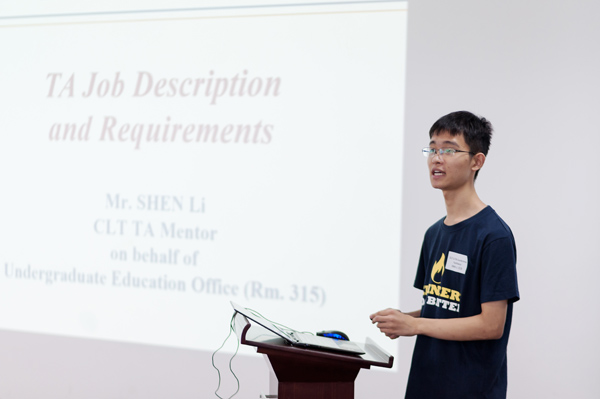 The training provided a comprehensive guide to the nitty gritty of a TA, including in-class teaching assistance, recitation, examination, grading, etc. For example, the contents of the recitation should be approved by the teachers to ensure the accuracy; TAs should be present at the examinations early and throughout the duration; TAs should teach in English exclusively.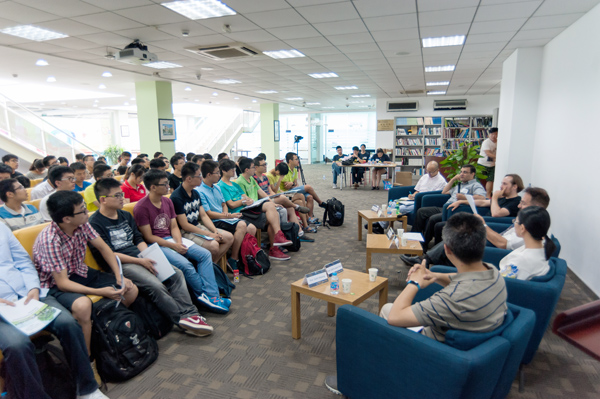 In the discussion panel monitored by Professor Hamade, after each faculty member gave a brief introduction to the course she/he taught, TAs and teachers discussed possible problems TAs may encounter and their solutions.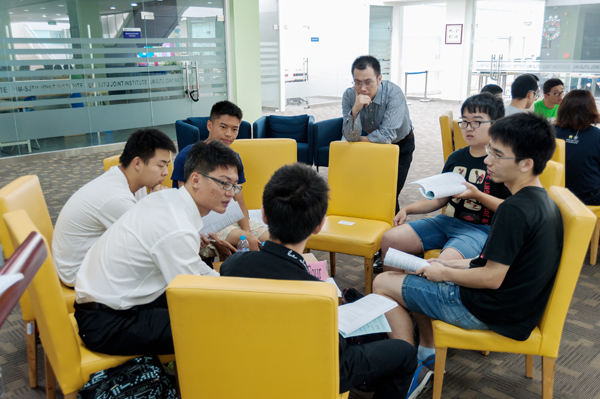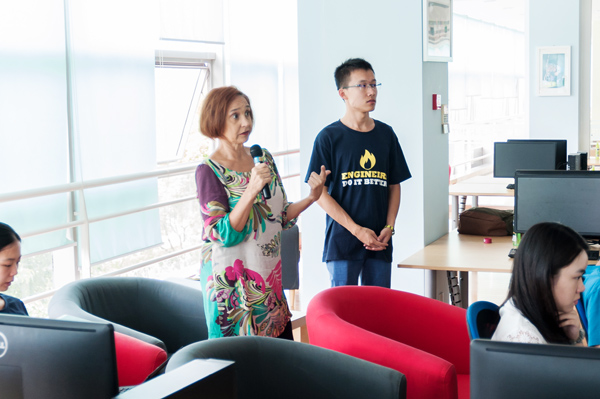 In the session of case study, the TAs explored the four issues of "how to establish a good teaching relationship," "dealing with student problems through SMS, QQ or email," "how to deal with unfair participation to class projects" and "how to handle students' requests for grade change due to uncontrollable factors" through skits and discussions. The TAs learned to tackle these challenges from valuable suggestions of faculty members including Jing Liu and Cynthia Vagnetti as well as experienced teaching assistants.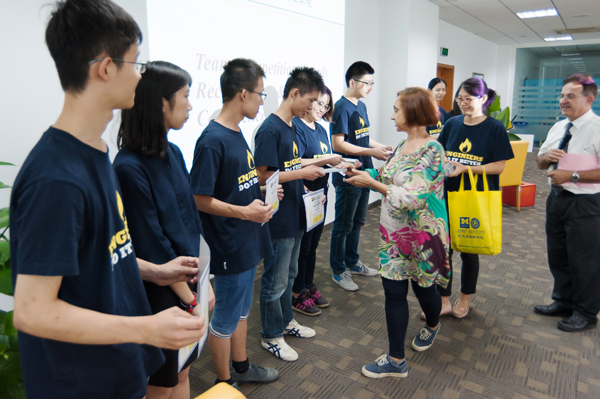 JI has been holding TA training in the beginning of every summer and fall semesters for the past six years. It has become a brand program of JI's Center for Teaching Development. As an important TA training and management program, the training serves to bridge between teachers and the students. The success of the training is attributed to the careful preparation of staff and active participation of the faculty.