A delegation of Michigan Ross School of Business, led by Dean Scott DeRue, visited the University of Michigan- Shanghai Jiao Tong University Joint Institute (UM-SJTU JI) on October 13.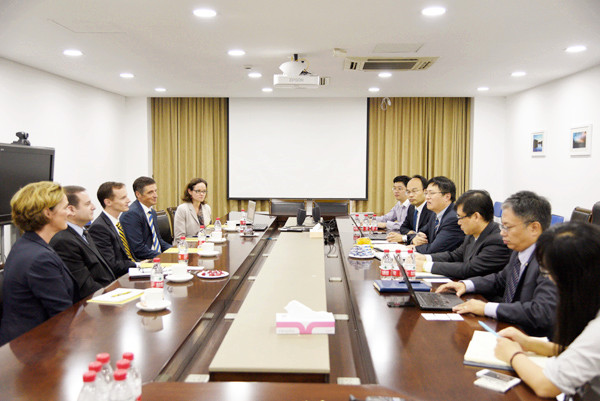 Dean Peisen Huang welcomed the delegates warmly. After reviewing the history of collaboration between JI and the Michigan Ross School of Business, he introduced the Business Development Program and Executive Development Programs that are currently under planning at JI. The two sides exchanged views on the progress of the Michigan Ross Master of Management– Shanghai Cohort Program and held in-depth discussions on curriculum design, student exchange, expansion of  Sequential Undergraduate/Graduate Study Program (SUGS)  and undergraduate dual degree program.
Dean DeRue remarked that, as a close partner of the Michigan Ross School of Business, JI has laid a solid foundation for the smooth completion of this program. He hopes to strengthen the ties between the two sides, promote integrated talent training, and to learn more from each other.
The Michigan Ross Master of Management – Shanghai Cohort Program is designed to broaden the professional channels for JI undergraduates with a background in engineering. It aims to promote cross-disciplinary training for innovative global leaders. Since the program started in 2015, it has successfully graduated the first cohort.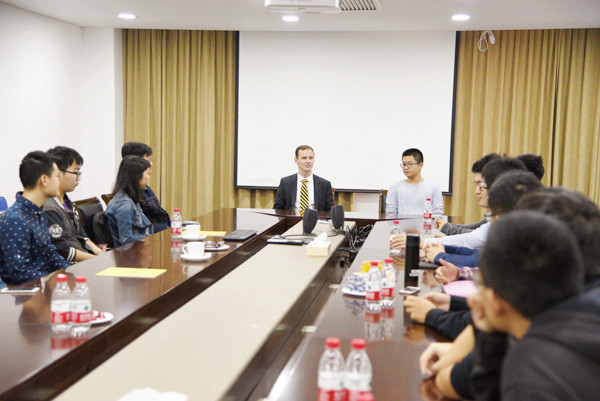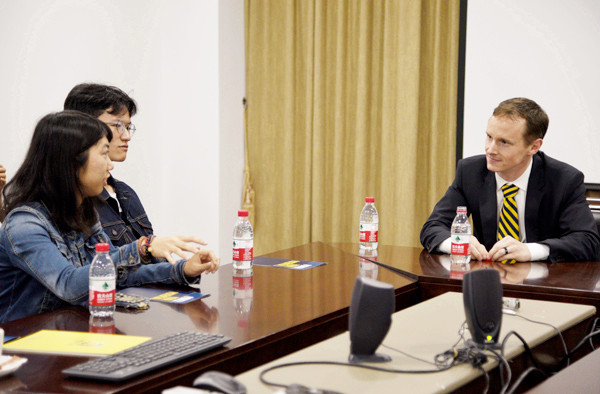 After the meeting, Dean DeRue held a round-table discussion on "leadership and innovation" with faculty and students. He pointed out a good leader should keep on learning new ideas in order to improve; secondly, a leader needs to have strong influence and good communication skills in order to stimulate team spirit and boost teamwork. For students who are concerned about applying for business schools or developing business career, he believes the Michigan Ross Master of Management– Shanghai Cohort Program is a good choice for engineering students interested in business. For students who are interested in pursuing the Master of Business Administration (MBA), he suggested first accumulating relevant work experience in the industry before application.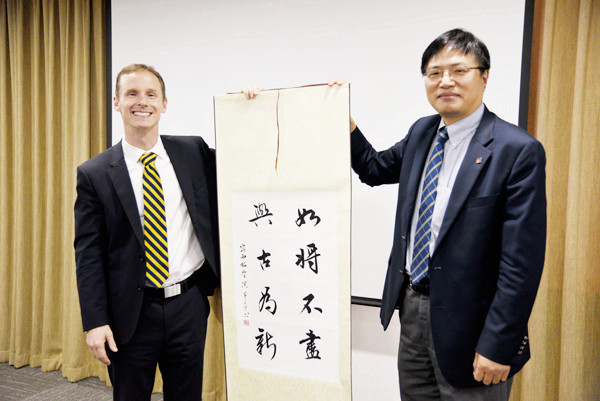 At the end of the visit, Dean Huang presented a gift to Dean DeRue. It was a calligraphy work done by JI student Mao Tianyu, with the writing meaning "endless renewal," signifying the continuous and renewed cooperation between the two schools.