"What's Next? Join ZF—2018," a campus recruitment fair hosted by the ZF Asia Pacific was held at the University of Michigan-Shanghai Jiao Tong University Joint Institute (UM-SJTU JI) on October 30. Andreas Weller, President; Stella Zheng, HR Director; managers of various departments including HR, marketing, R & D, and investment; and many SJTU alumni were present to meet with more than 150 Joint Institute teachers and students.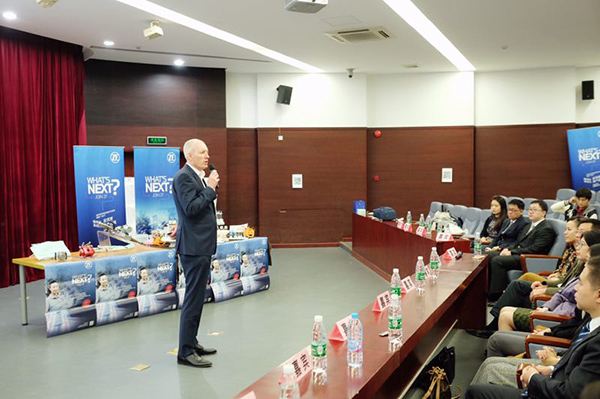 Mr. Andreas Weller first introduced the history of the ZF Group, the current organizational structure, products, development status of the Group both in the world and in China. Thus, the students got a full understanding of this Fortune-500 giant of auto parts.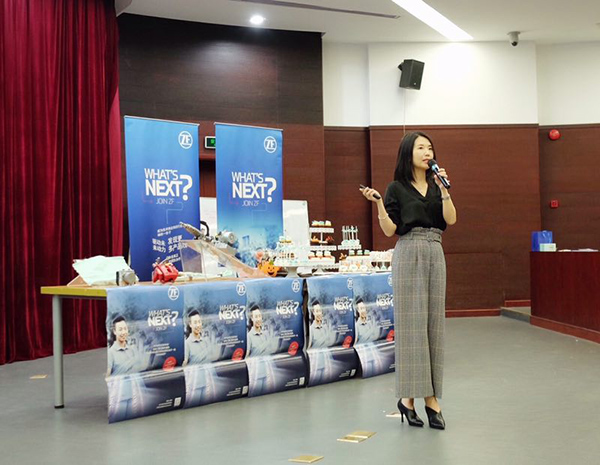 Ms. Stella Zheng talked about the ZF Group's talent development programs, training opportunities, corporate culture, and, most of all, the job openings related to this campus recruitment and the candidate requirements. She encouraged outstanding SJTU students to apply.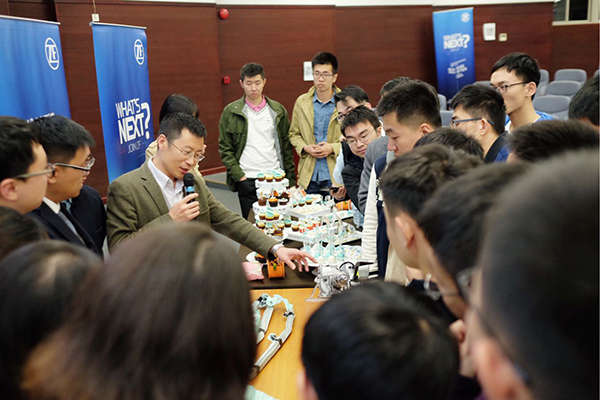 Alumni introducing ZF products
During the "Meeting the Alumni" session, two 2016 JI alumni, Zhengdong Chan and Yifan He, demonstrated the star products of the ZF Asia-Pacific R & D Center, explaining their technological advantages. Tramy Zhang, an alumnus from SJTU materials engineering, introduced the sales team of the ZF Asia-Pacific Headquarters. There was a strong lineup of SJTU alumni across generations, including Dr. Zun who has graduated for 39 years and now serves as the Director of Investment Research and Development, Chris Chen, Class of 2012, a senior purchaser at the ZF Asia Pacific headquarters, and Nick Yang, Class of 2016, School of Mechanical Engineering, a management trainee at the ZF Asia Pacific Headquarters and monitor of the event. Their presence and sharing brought the company and students closer.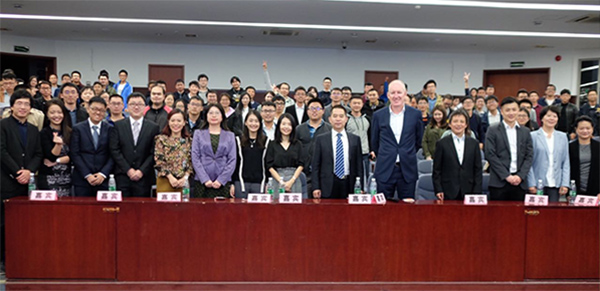 The ZF Recruitment Fair was a success
The ZF Group is the world's leading supplier of drive and chassis technology and active and passive safety technology. The company has been collaborating intensively with the Joint Institute in many aspects, such as capstone design projects, corporate visits, and career placement. If you are interested in joining the ZF Group, apply at http://campus.51job.com/ZF2018.