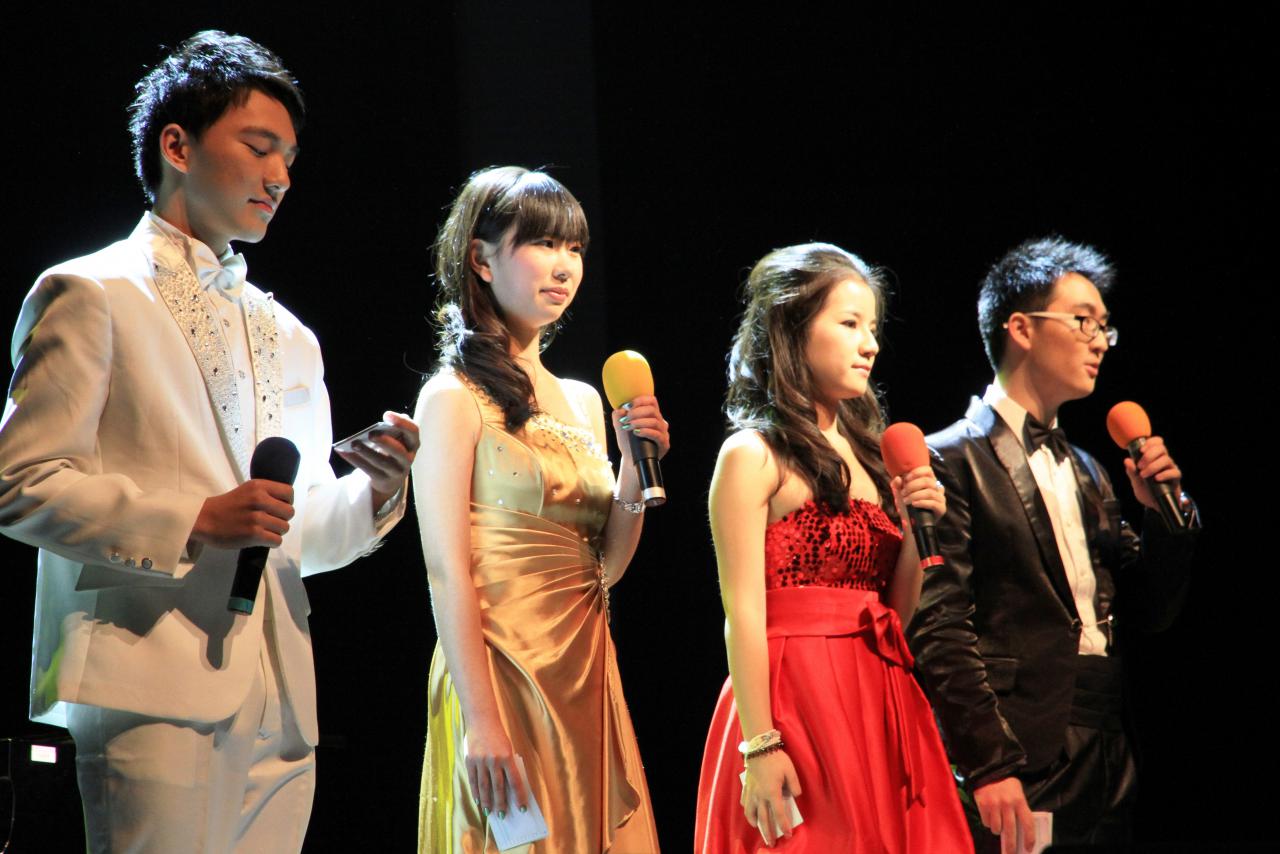 After nearly two months of secret and feverish preparation, JI Students' Union proudly presented the 2012 New Students Welcome Party themed "Joint Institute, Join Us Dude" at Jingjing Hall on November 12. SJTU VIPs included Jian Zhu, Secretary General of the Student Guidance Commission, Xin Zhao, Secretary of Youth League, and Lizhou Shen, Deputy Secretary of Youth League. JI's Peishen Huang, Associate Dean of Education, Scott Yang, Academic Affairs Manager, students, faculty and staff, as well as some parents, attended the youthful feast. Freshmen Yuanxin Zheng, Yunfei Lu, Yangming Wang, and Jiahao Zheng hosted the party in glamorous tuxes and gowns.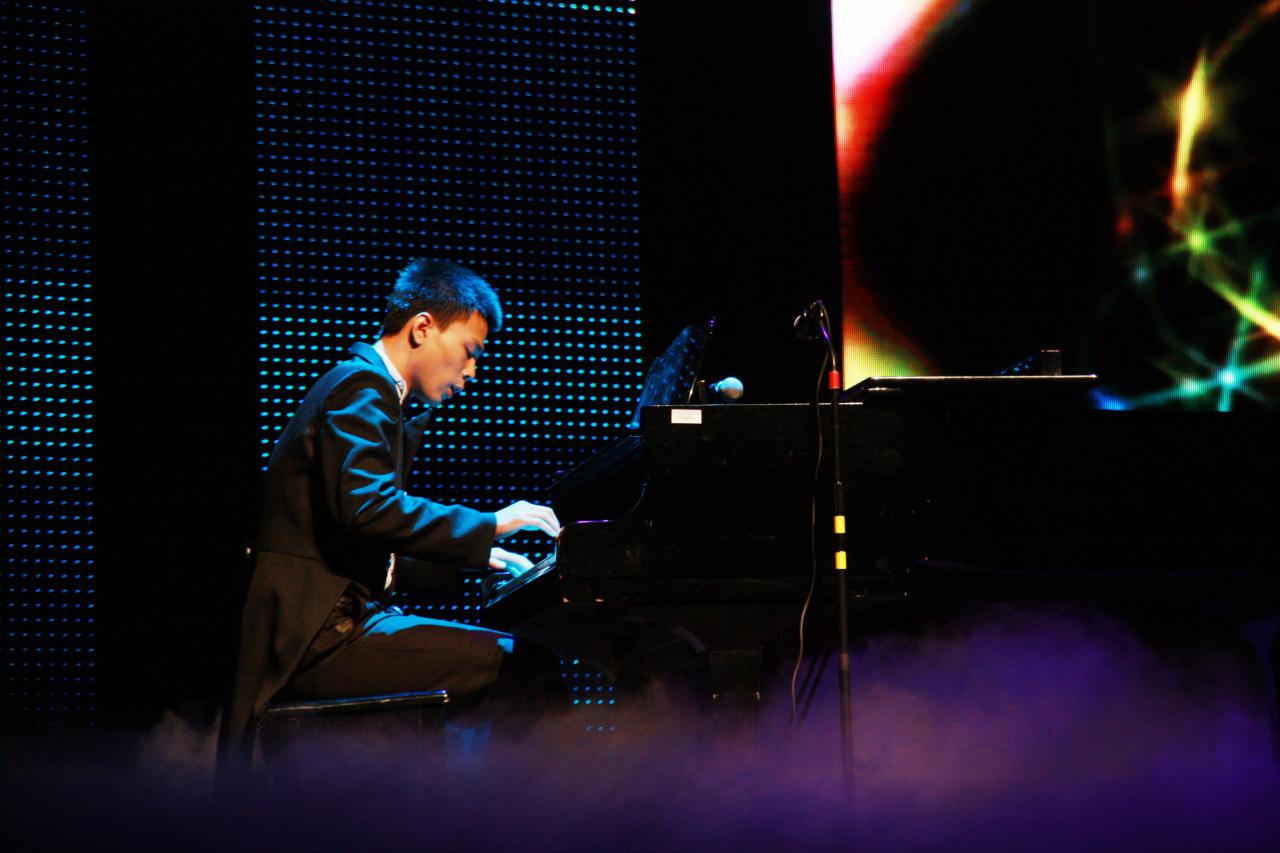 The axis of the party was "Engineers Saving the World," a film produced exclusively by JI students, which expertly depicted how JI engineers persevere to solve problems and help the world, intertwined with award ceremonies and variety shows with stunning costumes and awesome stage effects.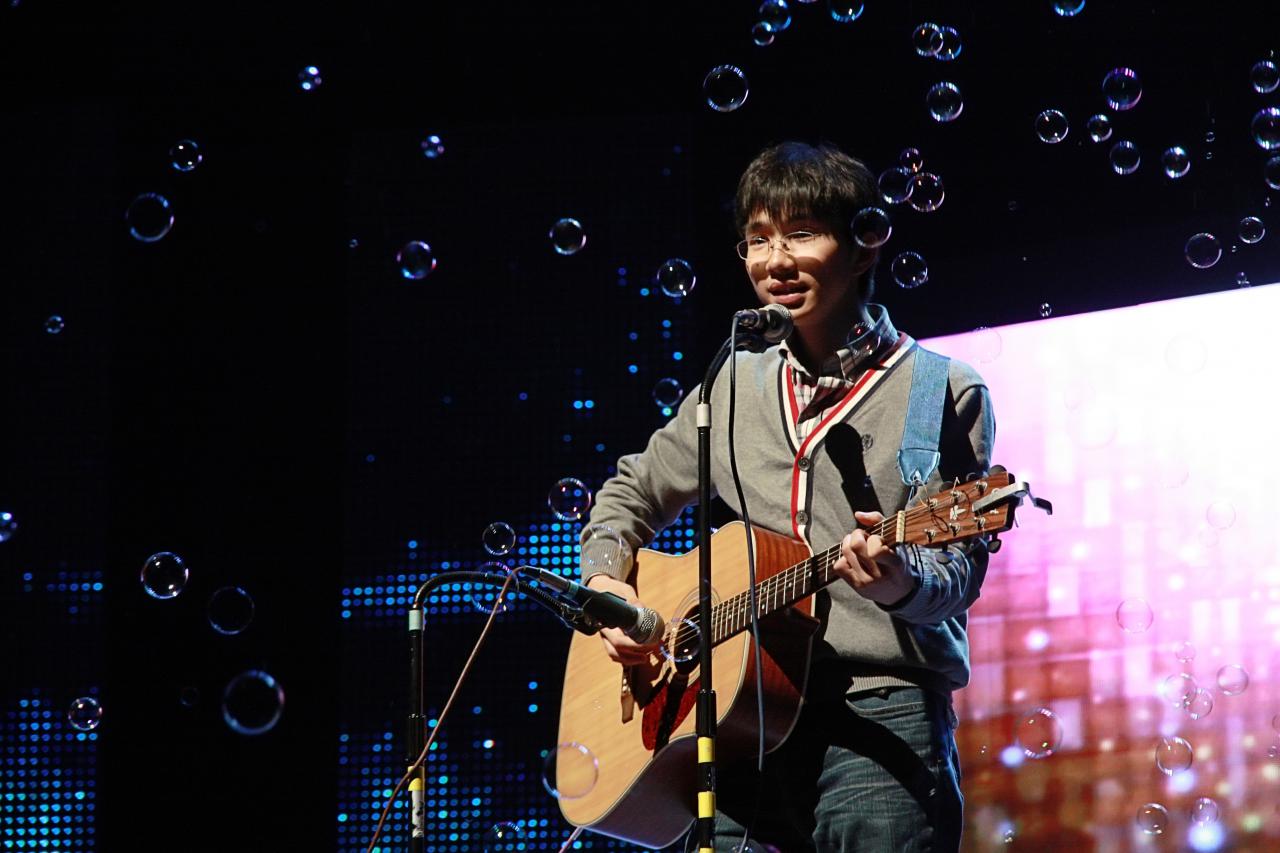 The party kicked off with a video clip "Encounter at JI"which showed freshmen's hope and dream for the coming four years. The piano solo Croatian Rhapsody was vibrant and uplifting.
In the video "First lesson of Engineering,"several JI professorsexhorted the students to become responsible engineers who change the world.
The brilliant variety shows exuded JI students' artistic talent. They could dance, sing, play music instruments, and act like professionals, also due to their diligent rehearsals amidst busy school schedules. Dr. Shane Johnson, a young and enthusiastic lecturer who recently joined JI, added icing on the cake by playing drums with the JI rock band "Rosewood."
The red hot atmosphere of the evening climaxed with the group dance "JI Gangnam Style" which earned explosive applauses. The cross talk by Qu Zhi and Jianyu Liu roused waves of laughter with their hilarious making fun of JI students and faculty. At the end, the chorus "We Are the World" drew the curtain down.
The review of the party was highly positive. A parent commented, "The program proved that JI students are creative, talented, and well rounded, which reflects the success of JI as a model for educating innovative talents."