A Joint Institute delegation led by Honorary Dean Jun Ni visited Zhenzhou No.1 High School in Henan Province recently.  The delegates brought a rich program to the students, including a Master's Lecture titled "Comparison of high education and innovation system in China and the U.S." by Ni and an exhibition of JI students' innovative projects which has sparked the young people's passion for science and technology.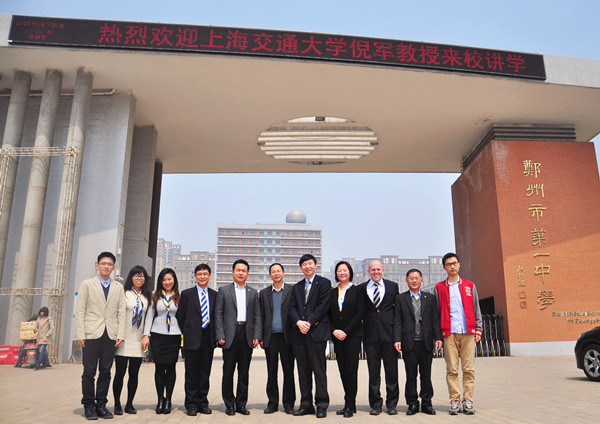 JI delegation visiting  Zhengzhou  No.1 High School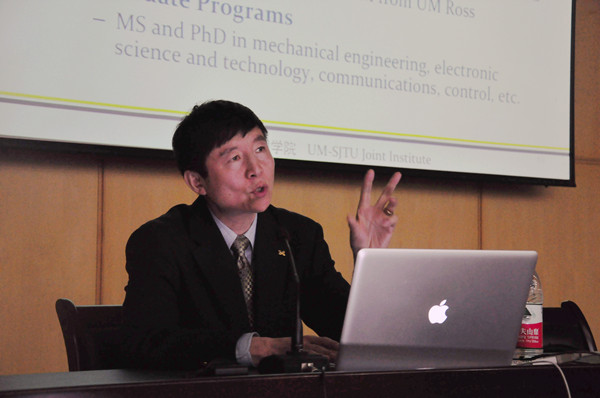 Dean Ni comparing the education in China and the U.S.
In his speech, Jun Ni gave a thorough analysis of how to combine the best features of China's and the U.S. systems, based on JI's successful experience in international education. Using the analogy of martial art, he argued that the Chinese students first learn to master every move but are lost in the real match; while the American students are thrown into the battle before learning any move. Therefore, the American students are motivated to learn from their weakness. As the founder of the Joint Institute and the ambassador of Sino-American engineering education and scientific research, Ni emphasized JI's mission of cultivating world-class engineers and innovative leaders on China's soil by fusing the strong suits of both the Chinese and the American systems. The Joint Institute makes it possible for students to study abroad without going abroad.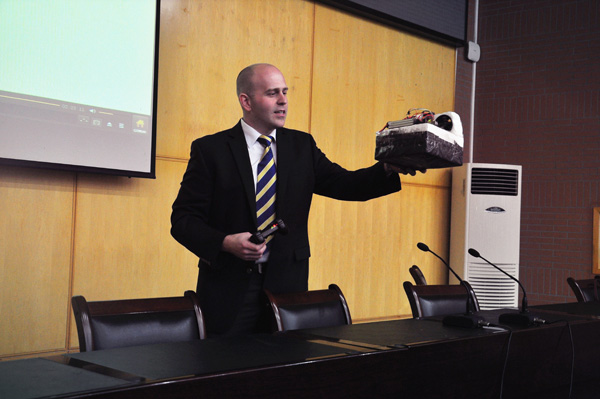 JI Assistant Professor Shane Johnsons showing a hovercraft made by JI students
JI Assistant Professor Shane Johnsons demonstrated a few of JI freshmen's Vg-100 projects, including an amphibian hovercraft, a magic hot hat, and a candy-tossing robot arm. The creative and imaginative projects stimulated the students' interest in learning at JI.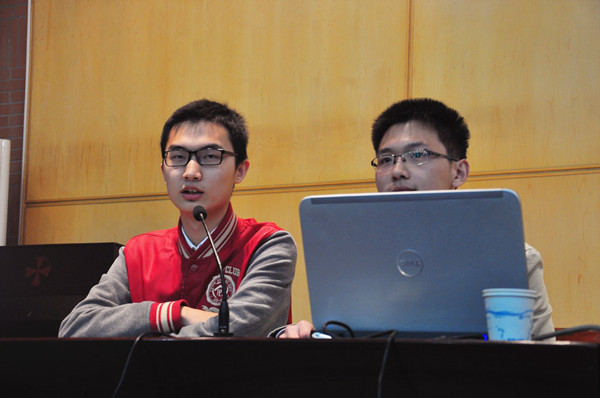 JI students Zhiyuan Wang(left) and Jingyuan Wang sharing their experiences
Besides the dazzling technology, the JI delegation brought two mysterious but familiar members, JI students Zhiyuan Wang and Jingyuan Wang, back to their alma mater to give pointers on entrance-exam preparation and college selection.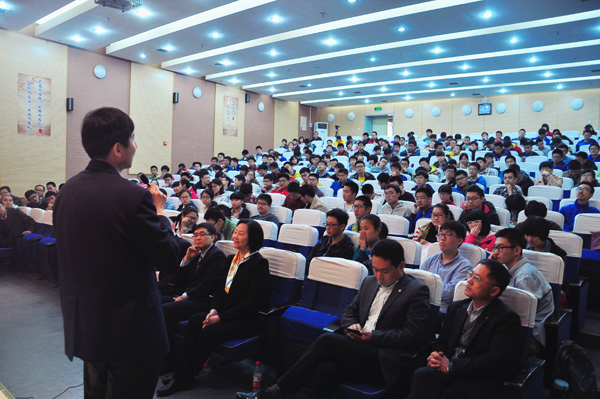 Jun Ni answering students' questions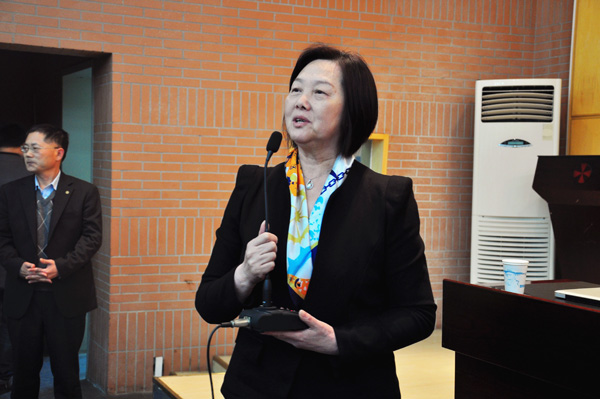 JI Recruitment Manager Ms. Wang talking about major selection
JI's visit aims to help high school students understand the learning environment of a university and the Master's lecture provides guidance for the youth's future direction. The event was extremely popular; the venue was packed full with students and parents, many standing throughout the lecture. The event also attracted many local media and there has been wide coverage by big names such as Xinhua, Guanming, Phoenix, Wenhui, and China Daily.
More media reports: 
新华网:上海交大教授倪军讲述中美创新体系差异
光明网:上海交大倪军教授来郑州讲中美教育
凤凰网;倪军:中国大学教育亟待培养世界级精英人才
中国日报网:倪军:融会贯通中美教育理念及创新培养很重要
文汇网:美国总统奖获奖教授郑州一中谈中美高校差异
中国网:上海交大倪军教授做客郑州一中畅谈中美教育差异
香港商报:如何在中国打造世界级"王牌精英"
大公网:专家揭秘:如何在中国打造世界级"王牌精英"
映象网:上海交大倪军教授做客郑州一中畅谈中美教育差异
河南商报:倪军做客郑州一中"大师讲坛"
郑州市教育网:上海交大倪军教授来郑州讲中美教育