The first award ceremony of the Muriel & Jackson Lum Scholarship was held at University of Michigan- Shanghai Jiao Tong University Joint Institute's (UM-SJTU JI) Yu Liming Student Activity Center on July 8. Mr. and Mrs. Lum were present to give the awards. The ceremony was attended by JI deans, staff, students and VIPs from the University of Michigan, including Amy Conger, Assistant Vice Provost for Global and Engaged Education, and Brodie Remington, Director of Development and International Giving.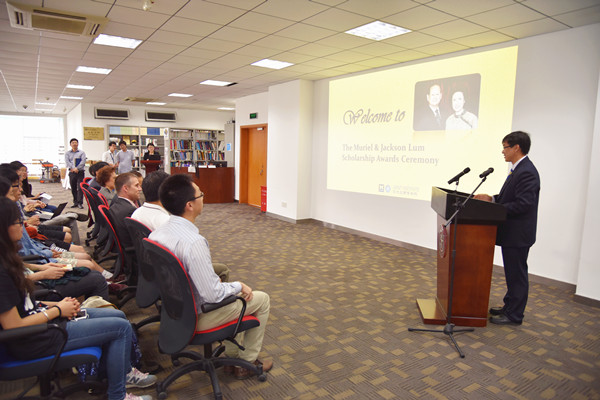 Master of ceremony, Associate Dean Gang Zheng, welcomed the Lums to JI. He introduced the Muriel & Jackson Lum Scholarship and remarked that it was a gift from the couple on their gold wedding anniversary last year so it is especially meaningful.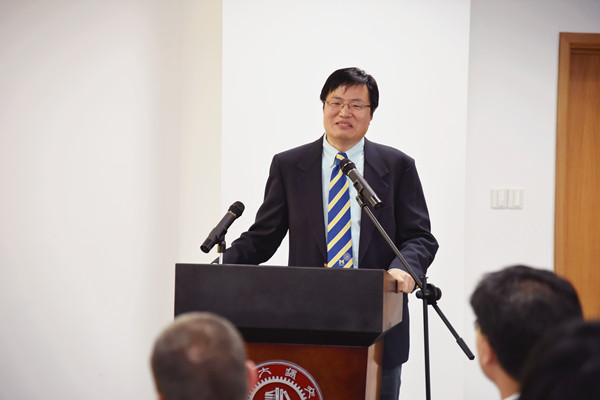 Dean Peisen Huang thanked Mr. and Mrs. Lum for helping many JI students fulfill their dreams to study at UM. He emphasized that JI could not have developed so fast without the generous supports from benefactors such as the Lums. He invited the Lums to visit JI often and help draw the blueprint for JI's future development.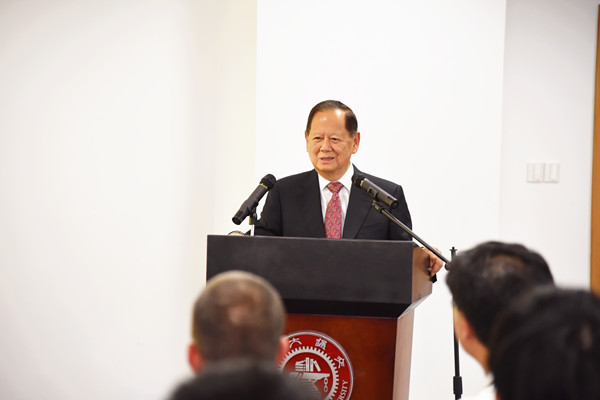 Mr. Lum expressed his pride in JI's excellent students and congratulations to those scholarship winners. He hopes they will take advantage of UM's outstanding education and reach the goals of "Serving China and changing the world." Mr. Lum shared his experience of entrepreneurship in the U.S. and how he connected with JI. He thanked JI for the opportunity to fulfill his wish of contributing to China's higher education.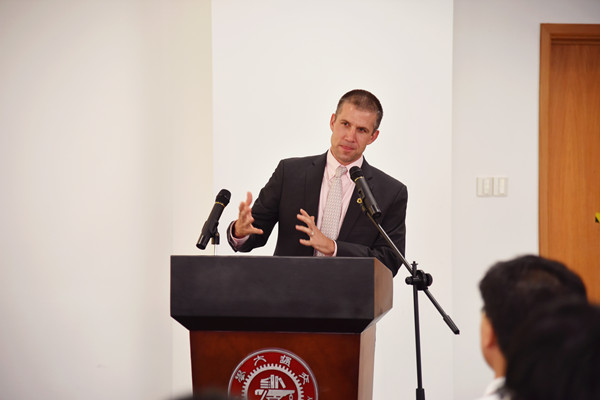 On behalf of the UM, Mr. Brodie Remington showed his appreciation of the Lums' philanthropy on education. He believes that this first scholarship award ceremony means more JI students will benefit from the financial assistance to study at the UM and become the pillars of the future society.
Mr. & Mrs. Lum and Dean Huang with the scholarship winners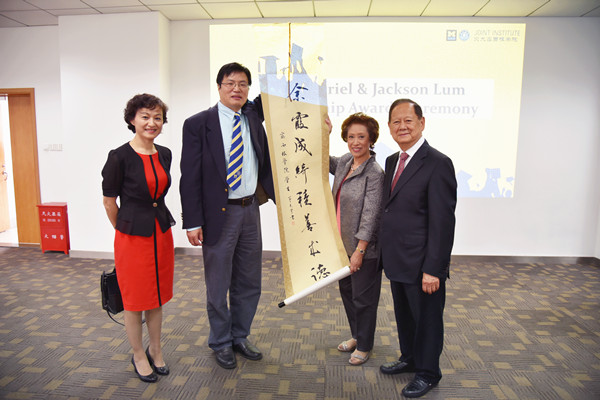 Dean Huang presenting to the Lums with a calligraphy done by Tianyu Mao, a JI sophomore. Based on the couple's names, the eight characters praise their generosity for charity.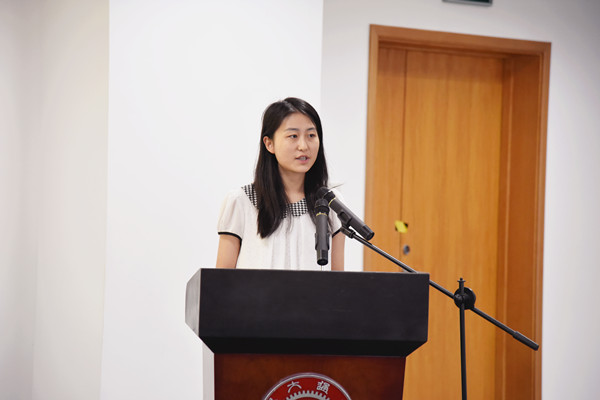 Representing the scholarship recipients, Yijun Ho thanked JI and the Lums for the gifts to complete their study at the UM, which are not only financial but also serve as a guiding post for their life journeys. She promised that they would strive to fulfill the Lums' expectation of "Serving China and changing the world."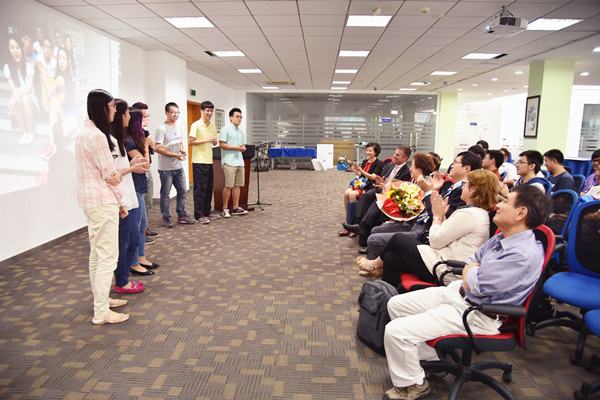 The scholarship recipients presenting birthday present and wishes to the Lums for Mr. Lum's upcoming birthday
The Muriel & Jackson Lum Scholarship was established in June 2014, aiming to help excellent JI dual-degree students with financial needs. The Lums wish to help as many students as possible by supplementing their UM tuitions and living expenses. The scholarship fund is managed by the University of Michigan while the JI scholarship committee decides the winners. This year, the first batch includes seven recipients, with two levels of assistance based on their needs.