The University of Michigan – Shanghai Jiao Tong University Joint Institute (UM-SJTU JI) hosted the awarding ceremony of 2018 KLA-Tencor Scholarship at CIMC Auditorium on October 17.  KLA-Tencor representatives led by Jianuo Shi, General Manager of KLA Semiconductor Equipment Technology (Shanghai) Co., Ltd., and JI leaders including Dean Peisen Huang, Associate Dean Chen-pin Chen, and Deputy Party Secretary Scott Yang attended the event.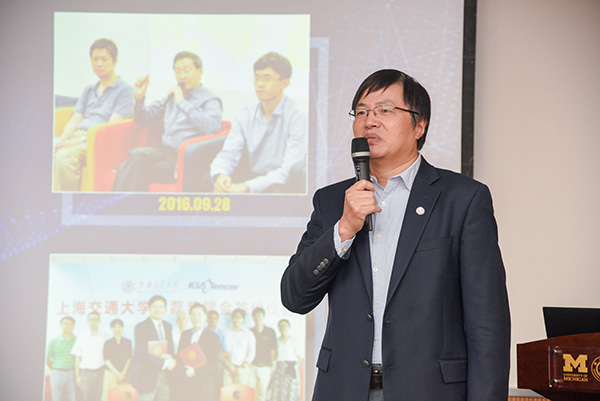 On behalf of JI, Dean Huang expressed gratitude for KLA-Tencor' strong support for graduate education. As a global leading semiconductor detective equipment supplier, KLA-Tencor offers good platform for future career development of JI students. Quite a few JI graduates have joined the company. He hopes both sides can continue to expand cooperation in the future.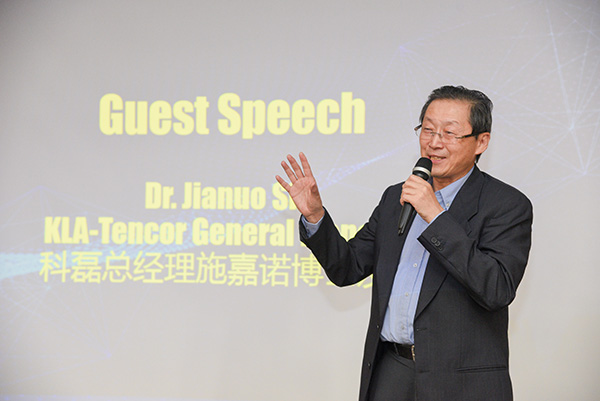 Jianuo Shi said KLA-Tencor's corporate values matches well with the mission and talent-cultivation objectives of JI. The company pays high attention to its cooperation with the joint institute. He hopes the establishment of the scholarship can be of some help to JI's graduate education aiming at fostering professional talents with global visions.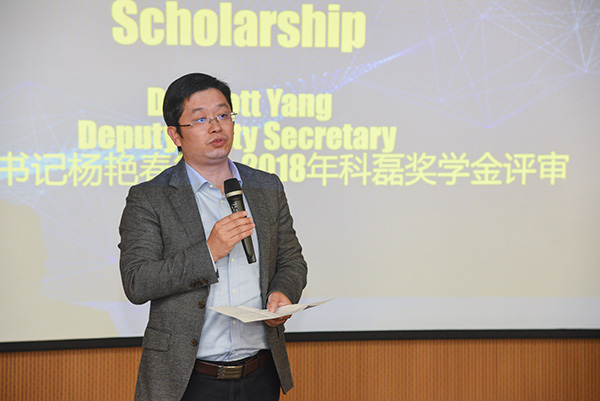 Scott Yang introduced the evaluation process of the KLA-Tencor Scholarship on behalf of its evaluation committee. Since the scholarship was established three years ago, it has built up good reputation among graduate students. The evaluation process starting from the beginning of June took more than two months. Six students were selected as awardees including one international student.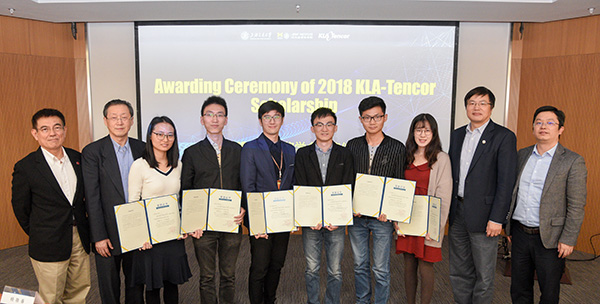 Jianuo Shi and JI leaders took photo with awardees.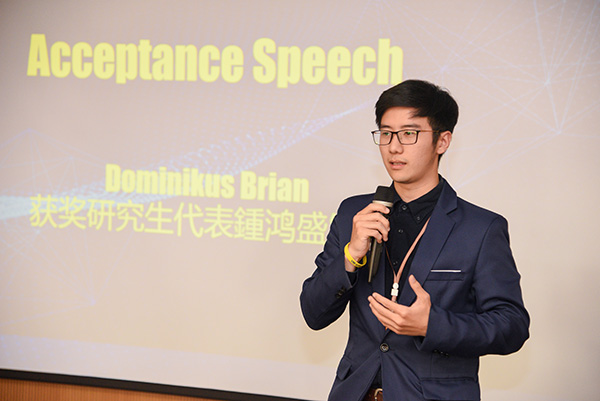 On behalf of scholarship winners, Dominikus Brian gave speech of thanks to KLA-Tencor. He said the company providing support to many advanced industries impressed him with its high standards of accuracy and quality. JI students should learn the spirit of continuous improvement from KLA-Tencor and keep improving themselves.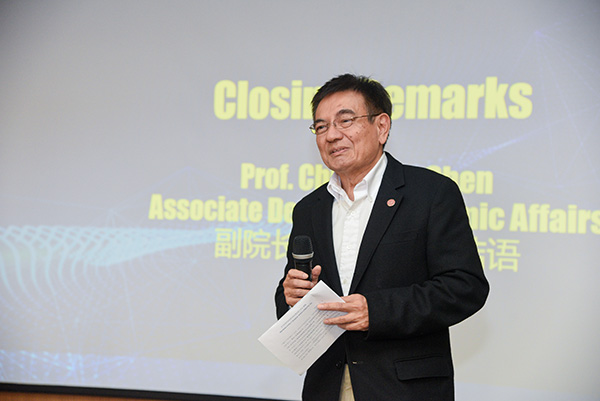 In his closing speech, Chien-Pin Chen said KLA-Tencor is a good platform for the career development of JI graduate students, as the company attaches high importance to the input of research and development. It is highly expected that the mutually-beneficial partnership of the two sides can be lasting, as the awarding ceremony is held on the Double Ninth Festival with such implication.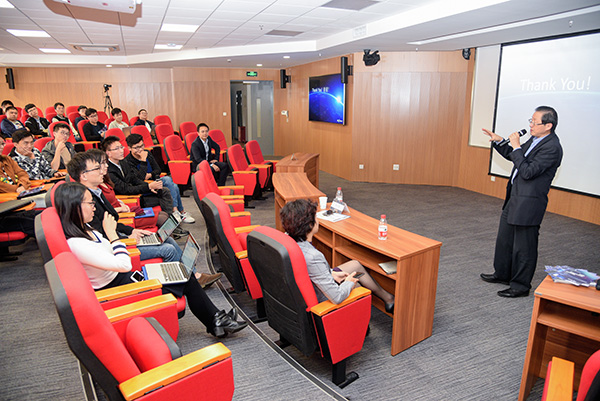 After the awarding ceremony, a recruitment-oriented campus talk was held for KLA-Tencor at the auditorium.