The University of Michigan-Shanghai Jiao Tong University Joint Institute (JI) hosted 2019 Freshman Parent Meeting at Chenruiqiu Building of SJTU Minhang Campus on September 7.  The meeting was attended by representatives of JI faculty and staff including Deputy Party Secretary Scott Yang, Director of Institutional Advancement Office Kathy Xu, Manager of International Program Office Viva Du, and over 500 freshman parents from all over China and many other countries. The event hosts include Li Kong, Wei Shen and Yan Tang, who are all freshman parents.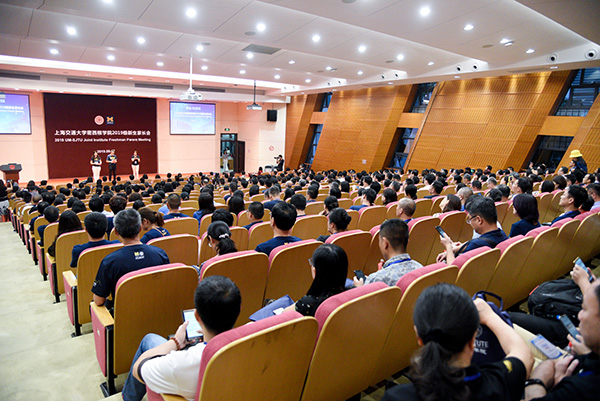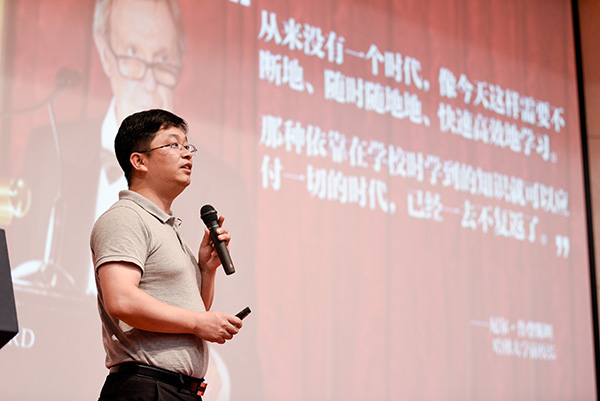 Scott Yang expressed congratulation and welcome to the 2019 freshman parents. He said, by choosing JI, the freshmen have taken the ownership of  N+1 possibilities. Future engineering talents would require a combination of knowledge and skills including teamwork, communication and innovative thinking. JI is prepared to serve as a place oriented by all-round ability training that aims to foster high-quality engineering talents for the society. JI provides abundant choices of courses and development opportunities for the students. The training model covers undergraduate programs, graduate programs, and global degree pathway programs. Through a spacious international platform, JI provides students efficient solutions to achieve diversified development.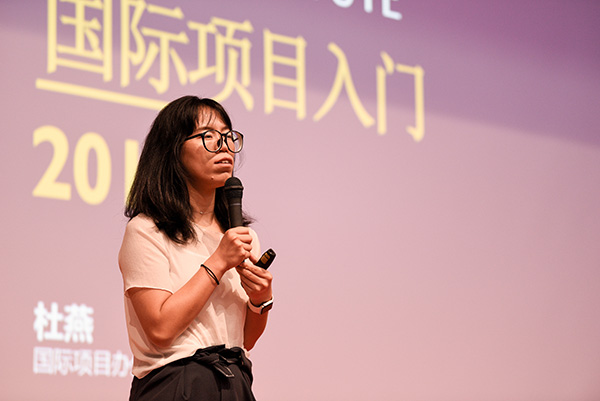 Viva Du introduced international programs of JI  to the parents, including short-term study abroad programs, exchange programs, dual-degree programs and global degree pathway programs. She suggested that the freshmen should make career planning as early as possible to find their suitable choices.
As founder of JI parents' work group, Kathy Xu reviewed  the establishment and development of the group. Thanks to strong support and joint efforts of parents, JI witnessed the setup of blogger and wechat accounts for JI parents. She hoped such a tradition of unity can still be carried forward. Kathy Xu also briefly introduced JI parents' foundation, which serves to assist and support all kinds of social practice activies and programs for JI students and meet their special needs.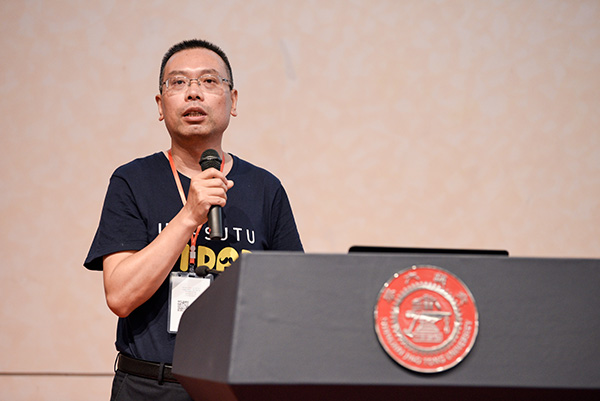 As a key founder and manager of JI parents' wechat account, Zhenjie Wang made an introduction of the wechat account and its core members of operation team.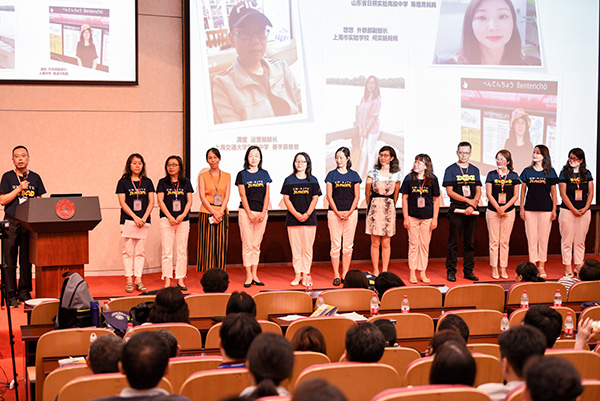 Operation team of JI parents' wechat account step onto stage to greet audience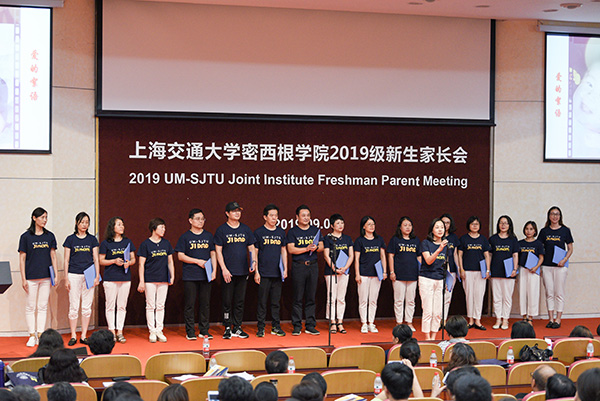 Parent volunteers perform recitation of poem "Words of Love"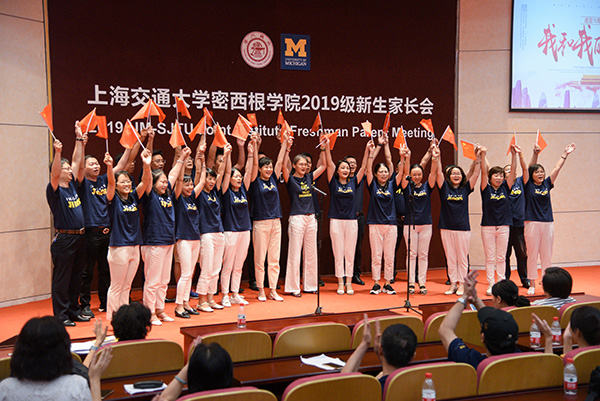 Parent volunteers perform chorus "My motherland and I"
Mother of Zhiyi Fan, student of Class of 2012, shared her experience accompanying her son studying at JI. She said parents should learn to respect their child as an independent individual and have trust and confidence in him.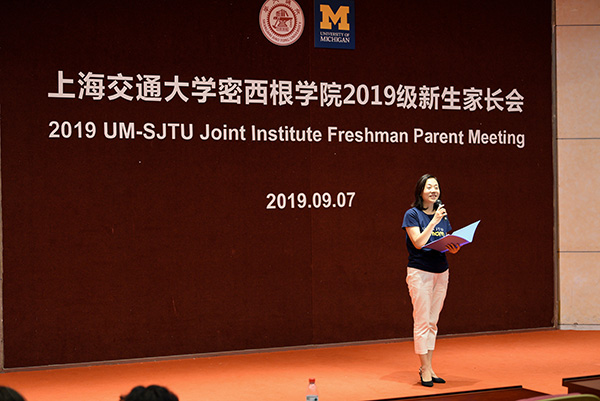 Mother of Yuchen Xia, student of Class of 2018, narrated her story accompanying and guiding her son through all kinds of situations. She suggested parents should face life with smile.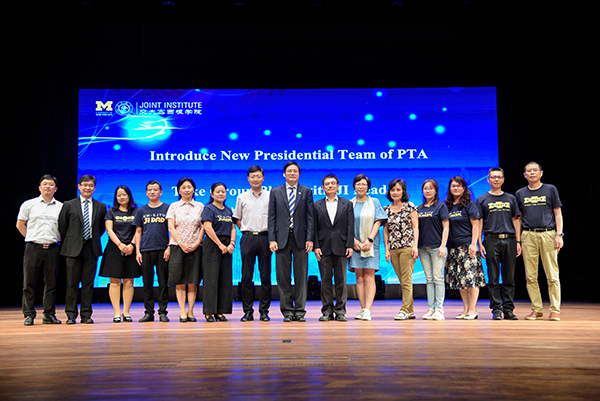 Through early stage of self-recommendation and selection process, a total of 15 parents were elected as members of presidium for the Class of 2019 Parent Committee.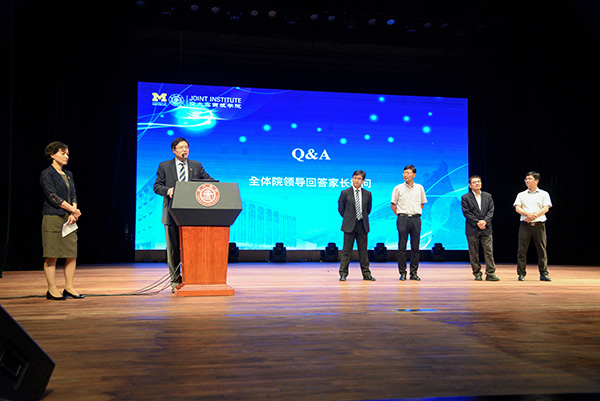 JI leaders take questions from parents
After the opening ceremony of the new semester, JI leaders were arranged to meet freshman parents and take their questions on issues such as foreign language, curriculum setup and future development.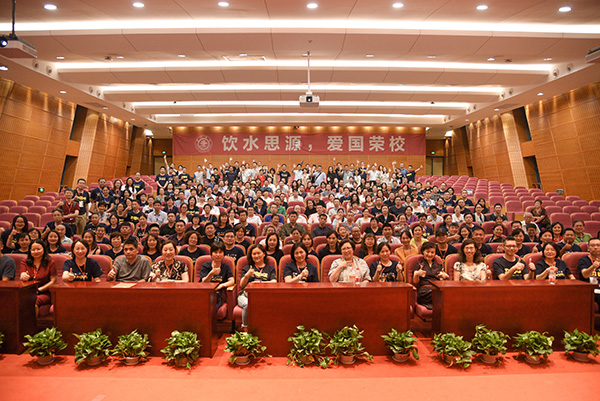 The JI freshman parent meeting was planned and organized by team of parent volunteers with strong support of the joint institute. For more information on the wechat account of the parent committee, please scan the below QR code.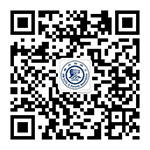 QR code of  wechat account of JI parent committee