The University of Michigan-Shanghai Jiao Tong University Joint Institute (JI) hosted the 1st International Symposium on Single Atom Electronics on October 13, 2019 at the CIMC Auditorium of Long Bin Building. More than 90 scholars and researchers from Purdue University of the United States, Shizuoka University of Japan, LAAS-CNRS and Aix-Marseille of France, as well as a few top domestic universities and research institutes attended the symposium.

JI Dean Peisen Huang delivered welcoming speech and gave a brief introduction of JI.
Professor Gerhard Klimeck from Purdue University made a speech titled "The Single-Atom Transistor: How it was Created and What it may Mean for the Future".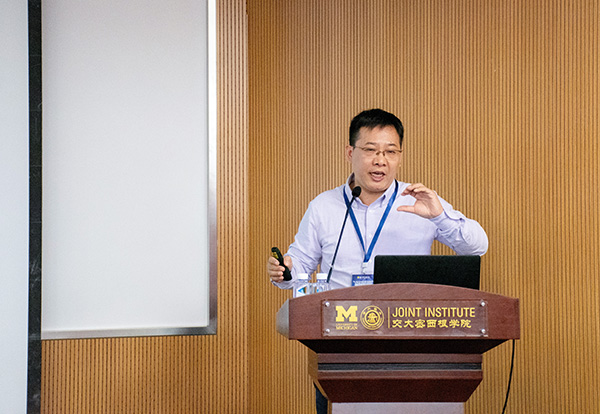 Professor Jianjun Zhang from Institute of Physics, Chinese academy of science presented his work on controllable Ge/Si hut wires for scalable qubit devices.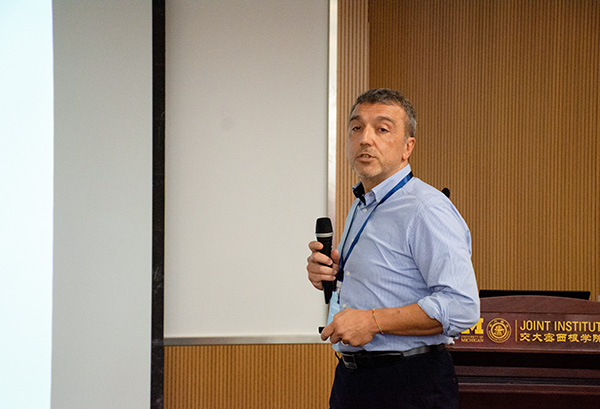 Professor Filadelfo Cristiano from LAAS-CNRS delivered a speech titled "Defects and dopant activation in laser annealed group IV semiconductors".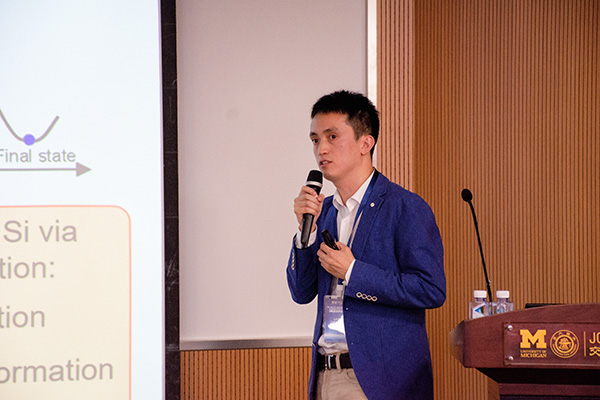 Professor Lei Chen from Southwest Jiaotong University presented his research on single atomic layer removal via tribochemical reaction for ultimate precision nanomanufacturing of silicon surface.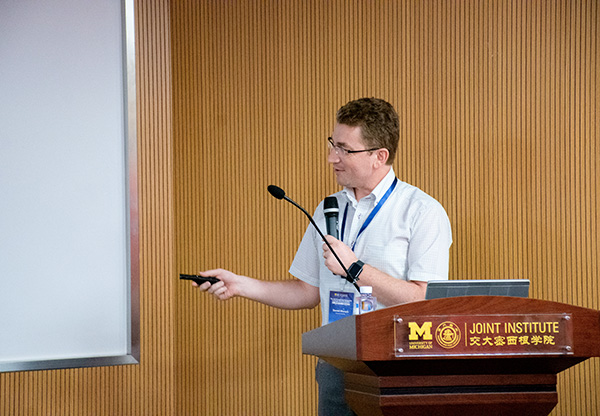 Professor Daniel Moraru from Shizuoka University gave a presentation on the control and observation of single-electron tunneling via dopants in Si nanoscale devices.
Professor  Zhe Li from Harbin Institute of Technology presented his recent work on scanning tunneling microscopy and spectroscopy of embedded magnetic atoms.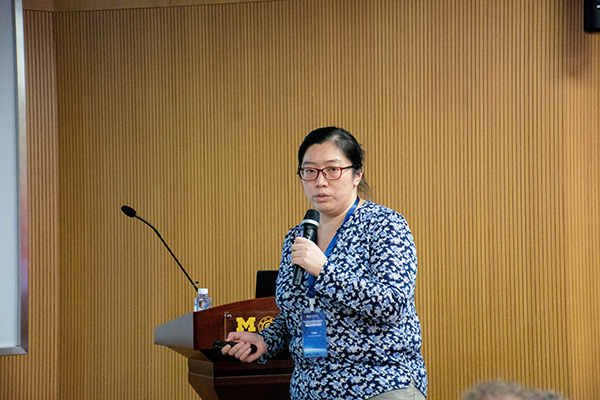 Professor E Wu from East China Normal University presented her work on single defect centers in diamond generated by femto-second laser irradiation.
Professor Mesli from Aix-Marseille university made a speech titled "60 years of research on point defects in IV-group semiconductors: what do we still ignore?"
Professor Yaping Dan from JI gave a presentation titled "toward the large scale integration of single dopant atoms".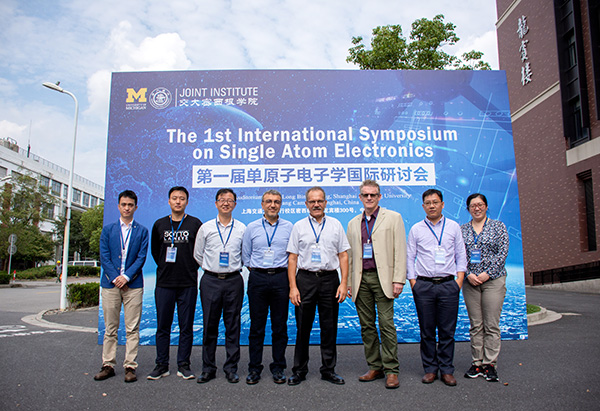 Group photo of speakers