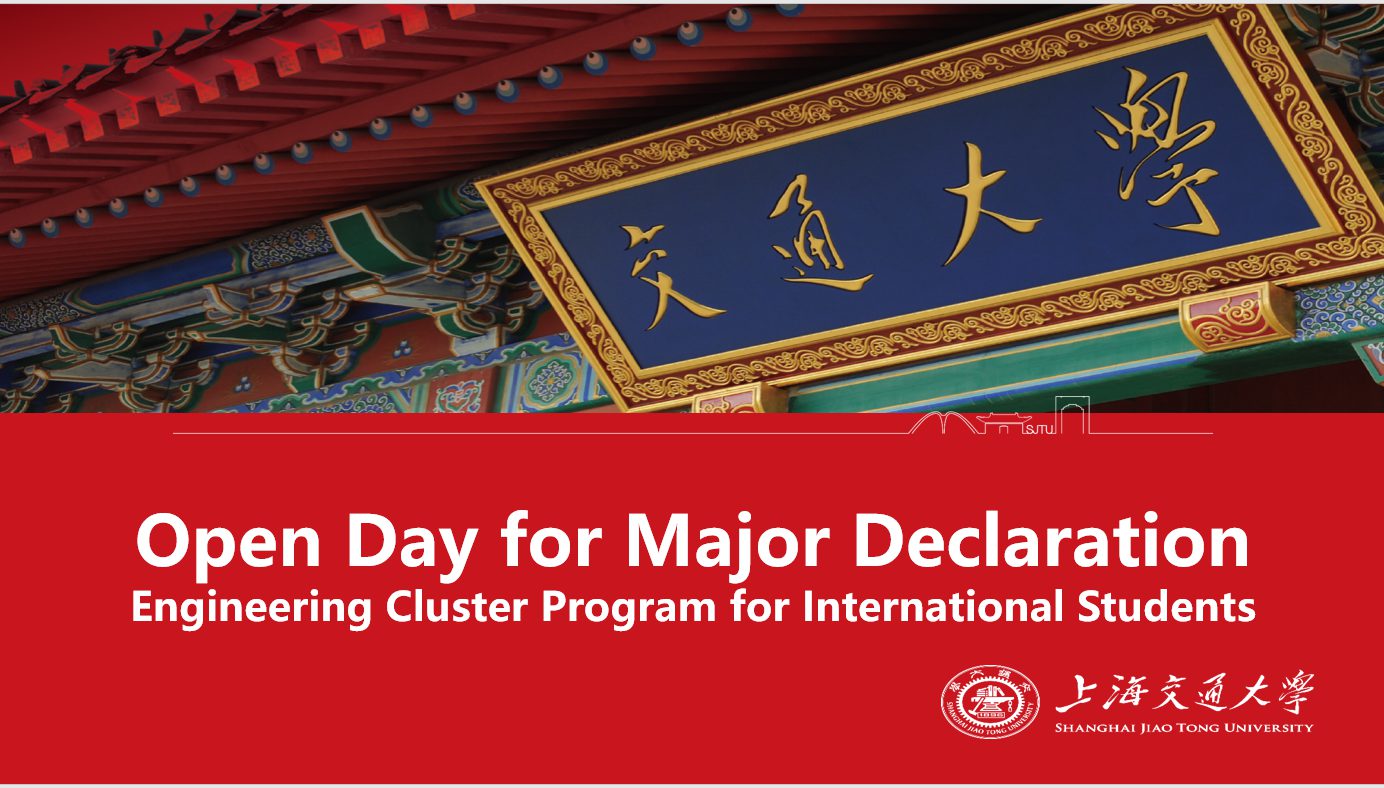 The University of Michigan-Shanghai Jiao Tong University Joint Institute (UM-SJTU JI, JI hereafter) co-sponsored Open Day for Major Declaration – Engineering Cluster Program for International Students on April 21, a special information session organized by SJTU Office of Academic Affairs,  featuring online presentation of 10 majors under the engineering cluster by associate deans, department heads, professors and administrators from five SJTU schools.
A total of 16 first-year international students from 9 countries joined the online session, through which they can not only learn basic information on the schools' founding history, faculty, labs and centers, but also have deeper knowledge of degree programs, curriculum, international programs, industry's prospect, and research fields. The students are expected to declare their majors officially during the May-July period after the session.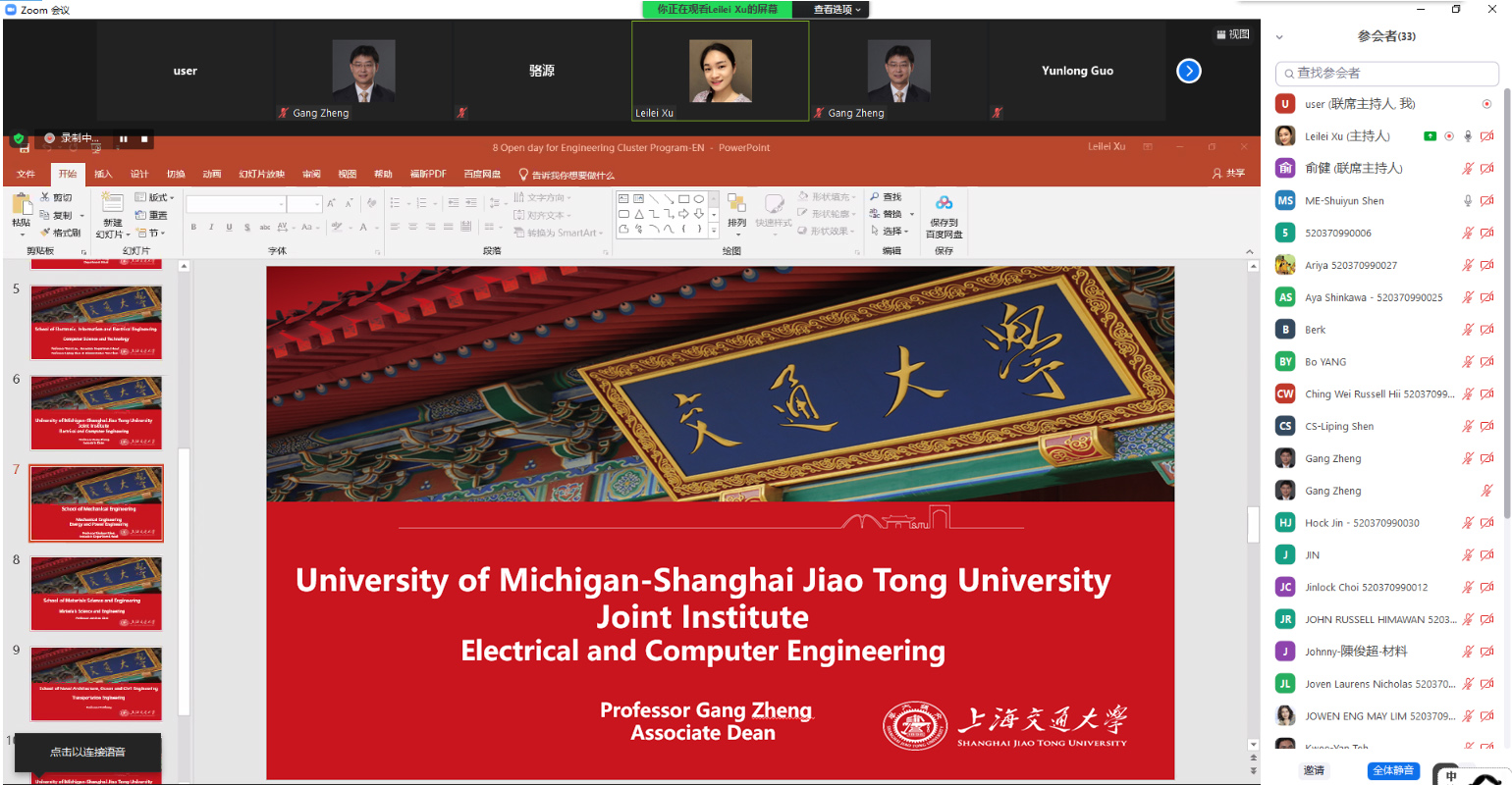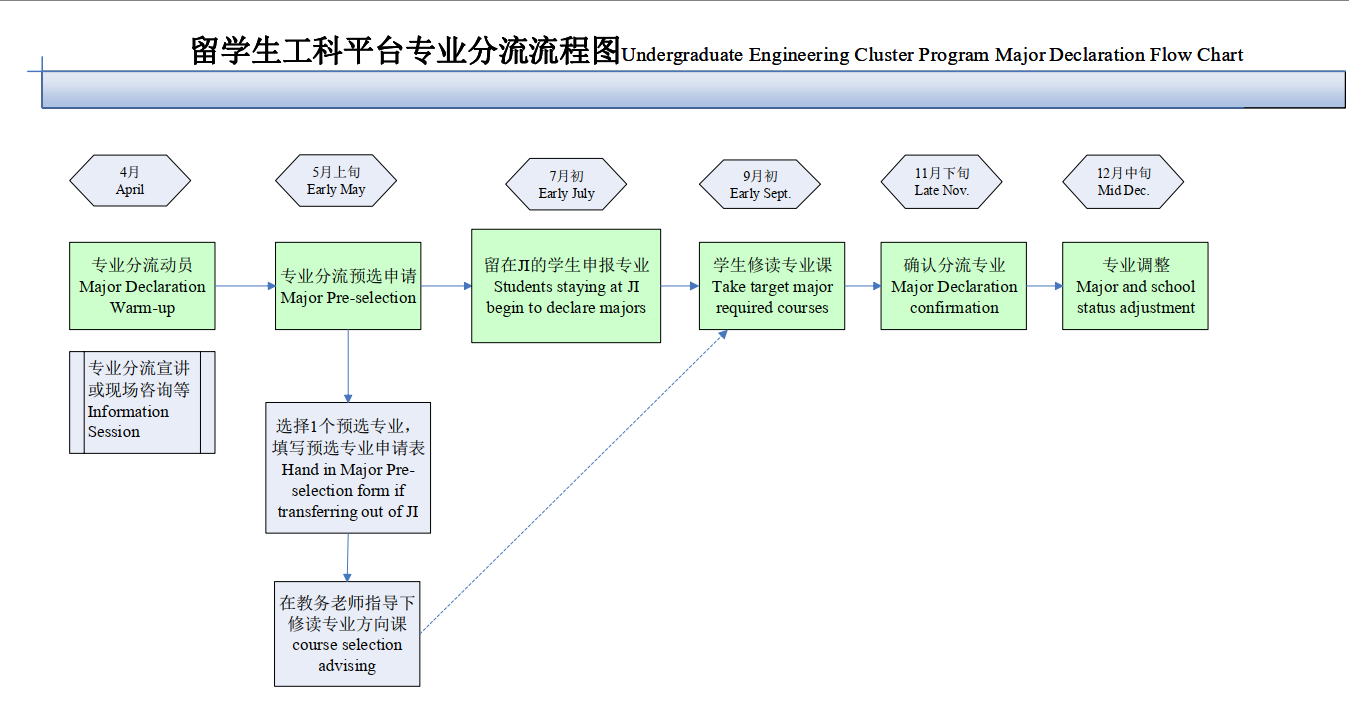 The Engineering Cluster Program (Cluster hereafter) is an undergraduate international program designed to combine the strengths of engineering-related fields at SJTU, offering all major courses in English. Cluster students will take introductory engineering courses in the first 1.5 years at JI. After meeting this requirement, Cluster students may choose to continue their studies at JI or transfer to another engineering school (in English or Chinese) to complete their bachelor's degree.
Cluster covers engineering-related disciplines including Mechanical Engineering,Electrical and Computer Engineering,Materials Science and Engineering,Computer Science and Technology,Information Engineering,Automation,Transportation Engineering,Power and Energy Engineering. The Cluster program is conducted in English in five SJTU schools including JI, School of Materials Science and Engineering, School of Electronic, Information and Electrical Engineering, Information Engineering, School of Naval Architecture, Ocean and Civil Engineering, and School of Mechanical Engineering. JI serves as the program base focusing on students' talent cultivation, including stressing on their engineering foundation and providing curriculum of Chinese language and culture.