The University of Michigan – Shanghai Jiao Tong University Joint Institute (UM-SJTU JI, JI hereafter) hosted a forum on March 5 for students to remember Lei Feng and learn from his spirit.
Lei Feng was a young soldier who devoted his spare time and money to helping the needy. He died in an accident in 1962 at the age of 22.  On March 5, 1963, People's Daily, a most influential media outlet in China, published an article by Chairman Mao Zedong — "Learn from Comrade Lei Feng". Since then, March 5 has been labeled as Lei Feng Day. For the past 60 years, it has been marked by countless voluntary acts of service to others.
Recently, President Xi Jinping called for carrying forward the Lei Feng spirit, which embodies the pursuit of lofty ideals and high moral standards, to enable it to "shine more brightly" in the new era. The Lei Feng spirit is timeless, regardless of how the times change. JI should profoundly grasp the contemporary connotation of the Lei Feng spirit, let the spirit of Lei Feng take root, and shine more brilliantly in the new era, said JI Deputy Party Secretary Chong Wang.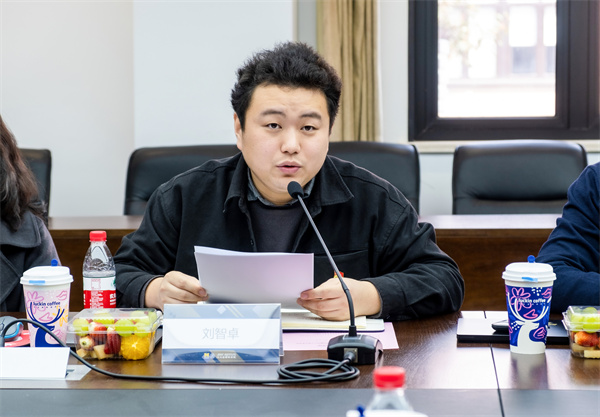 According to Student Counselor Zhizhuo Liu, JI organized nearly 30 volunteer service activities, with more than 500 participants and a total of more than 17,000 hours of volunteer service.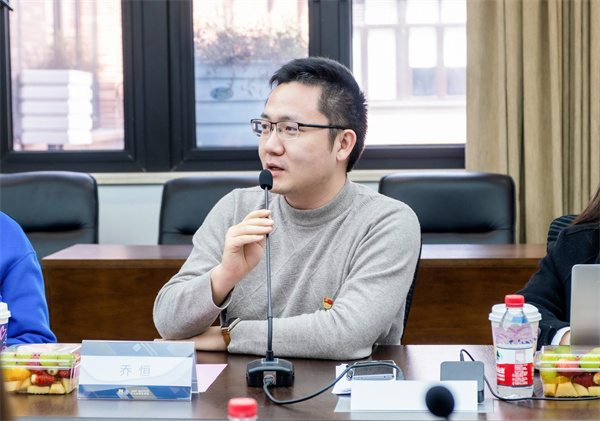 Assistant Professor Heng Qiao shared his experiences of reading articles about Lei Feng's spirit and providing volunteer services. "Learning from Lei Feng is not just about learning a certain activity, but also about learning Lei Feng's good thoughts, good style, and good character," he said.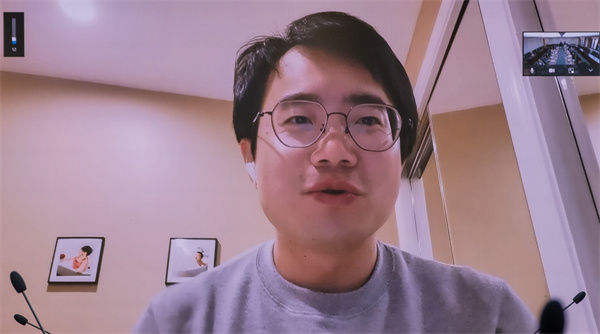 Alumni representatives spoke one after another through video. Haozhou Lin enrolled in 2006 said his volunteer experience at JI providing education support in Yunnan Province has three meanings for himself: to find the meaning of life, to help others, and to understand the national conditions and society. The three meanings are precisely his understanding of the Lei Feng spirit.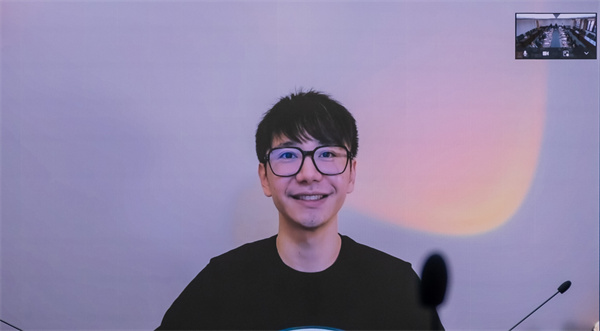 Chuming Zhao enrolled in 2008 encouraged the students to make good use of the resources and opportunities provided by JI and SJTU, actively participate in charity and volunteer activities, to bring warmth and help to others and make themselves more positive and upward.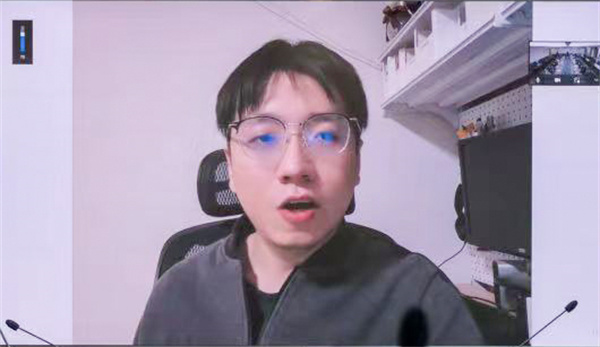 Li Zhao enrolled in 2013 also shared his volunteer experience in Yunnan. Providing education support is a practical form of learning from Lei Feng, which broadens the dimensions of life, enhances social responsibility, and makes the society better through small acts.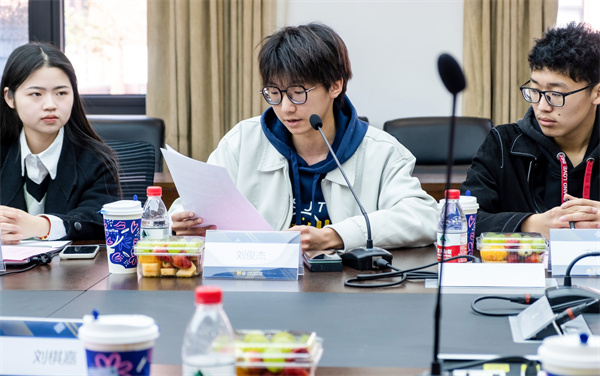 JI sophomore student Junjie Liu spoke on behalf of the volunteers. He mentioned that the Yunnan teaching support trip focused on rural revitalization social practice, which made him feel the Lei Feng spirit of helping the poor and alleviating poverty. At the Dali Research Institute of Jiaotong University and the Gusheng Village in Wanqiao Town, he understood the "screw spirit" of overcoming difficulties in the ecological protection and management of Erhai Lake. On the other hand, through revisiting the students who received teaching support and conducting winter daycare projects, he put the Lei Feng spirit into practice in public welfare volunteer services.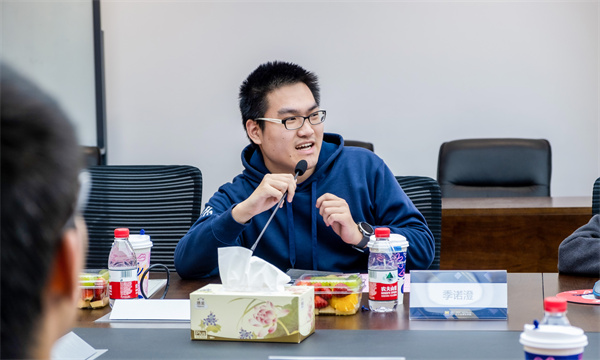 Junior student Nuocheng Ji who participated in the Yangjia teaching support volunteer trip shared his understandings of the Lei Feng spirit based on his personal experiences. The first is to study with love and pursue the path that one loves, which coincides with the upward life attitude of the Lei Feng spirit. The second is to deeply understand that the Lei Feng spirit never becomes outdated because of its positive infectious power and influence. Whether they are friends nearby or classmates far away in Yangjia, they become better versions of themselves, and the Lei Feng spirit is passed down from generation to generation.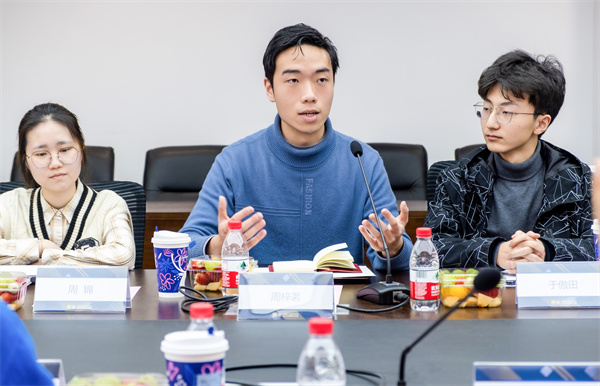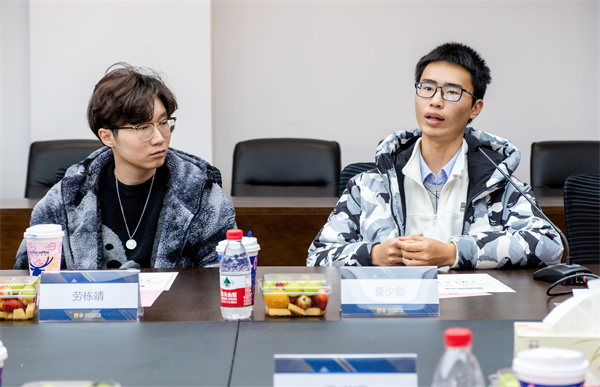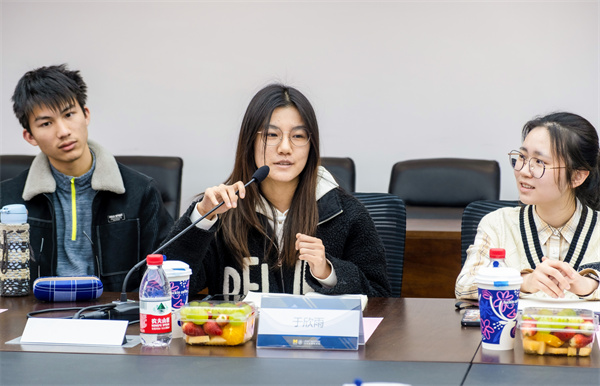 Student representatives speak during the discussion session.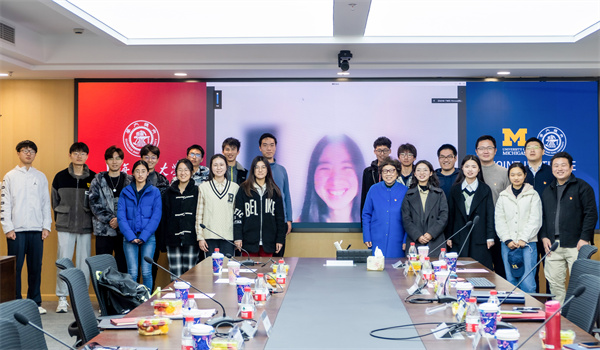 Group photo of attendees