The University of Michigan-Shanghai Jiao Tong University Joint Institute (UM-SJTU JI, JI hereafter) Associate Professor Rui Yang has obtained support from Shanghai Rising-Star Program (Class A) , after his research project entitled "In-memory computing devices based on two-dimensional (2D) nanoelectromechanical resonators" was approved by the Science and Technology Commission of Shanghai Municipality (STCSM), according to a recent STCSM announcement.
In von Neumann architecture with separated memory and computing units, the memory has limited bandwidth for data transfer (also called the "memory wall" problem), which results in up to 90% of the total energy consumption and delay during data-intensive computing. With the development of artificial neural networks, the need for computing capability keeps increasing, which also leads to larger energy consumption. This is now becoming a key bottleneck for intelligent computing. In-memory computing architecture combines the memory and computing units, and performs the computing inside the memory devices based on physical laws, which avoids the large amount of data transfer between the computing and memory units, and has become an important direction in low-power computing.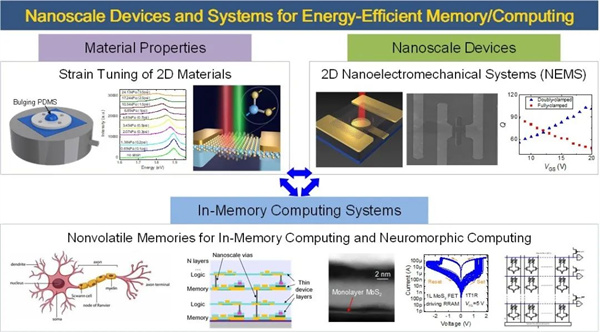 Main research achievements of Rui Yang's research group
Rui Yang's research group has been focusing on the research into new types of energy-efficient memory and computing devices, including strain tuning of material properties, resonant nanoelectromechanical systems (NEMS) and energy-efficient in-memory computing devices. To solve the "memory wall" and other problems, the STCSM-approved research project will fully explore the potential of 2D NEMS devices based on previous research experience, and develop new memory and in-memory computing devices and integrated circuits. Such platform holds high potential for improving the energy efficiency of data-intensive computing such as artificial neural networks, thus promoting the development of intelligent computing devices and integrated chips with high computing capability and low energy consumption in the post-Moore era.
Shanghai Rising-Star Program is sponsored by STCSM for the purpose of enhancing the technology talent team, accelerating the growth of young scholars, and realizing the scientific development of the municipality. Targeting at selecting and nurturing outstanding young scholars who have potential to be scientific and technological leaders, the program provides funding to support young scholars taking the lead in scientific research, application development, and technology achievement transformations.
Biography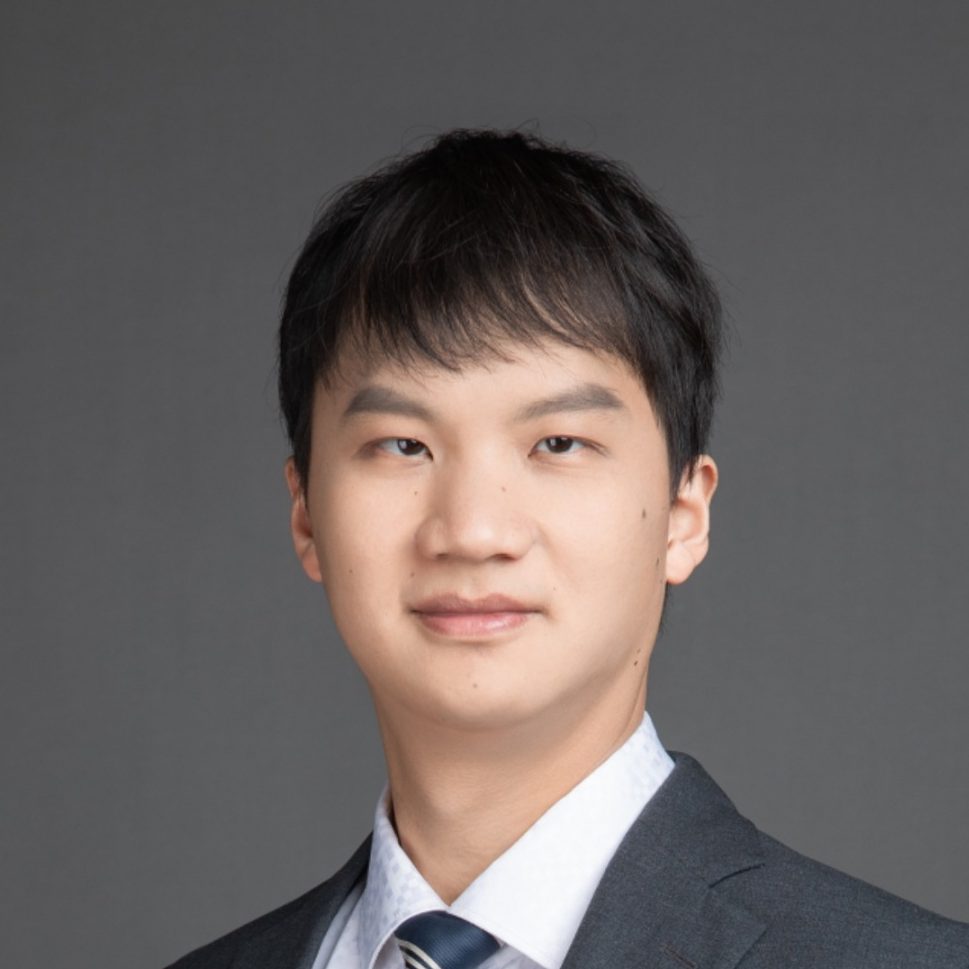 Rui Yang is an Associate Professor and Ph.D. advisor at University of Michigan-Shanghai Jiao Tong University Joint Institute, with dual-appointment at School of Electronic Information and Electrical Engineering, Shanghai Jiao Tong University. He obtained the Bachelor's degree from Tianjin University in 2011, and Ph.D. degree from Case Western Reserve University in 2016. From 2016 to 2018, he was a postdoctoral scholar at Stanford University. He joined the University of Michigan-Shanghai Jiao Tong University Joint Institute in August 2018. His main research directions include two-dimensional nanoelectromechanical systems, and resistive memories for in-memory computing and neuromorphic computing. He has published a number of papers in top journals such as Nature Electronics. He is currently the Editorial Board Member of Microsystems & Nanoengineering, Reviews Editor of Nanotechnology, Associate Editor of Micro & Nano Letters, and Editorial Board Member of Chip. He has obtained a number of awards such as "Shanghai Sailing Program", "2019 Ten Junior Faculty on Cutting-Edge Technology in China", "Young Scientist Award in Microsystems & Nanoengineering Summit 2019", and "2019 Forbes China 30 Under 30 Award in Science Category".