Editor's Note: Jovan Yap is a Singaporean undergraduate student majoring in Electrical and Computer Engineering at the University of Michigan – Shanghai Jiao Tong University Joint Institute (UM-SJTU JI, JI hereafter). In April 2023, he joined a two-week social practice program organized by the SJTU Green Grid Social Practice Team. On April 21, Yap and the team of 47 members, including over 30 JI students, set off from Shanghai and traveled by train for one day and one night to Minqin of northwestern China's Gansu Province,a small county surrounded by two deserts on three sides. In the following days, the team stayed in one of the two deserts, Tengger Desert, China's fourth largest desert covering an area of 43,000 square kilometers. They were tasked with planting hundreds of Haloxylon ammodendron (also known as saltbush) saplings, a recommended solution that can help solidify the surface of the flowing sand and protect the oasis Minqin County from mobile sand dunes.  
 In the below personal story of the tree-planting experience in the Tengger Desert, Yap shared, "It was truly a memorable and enjoyable experience. I am grateful for the priceless opportunity to do my part in mitigating the side effects of global warming and protecting the environment. It was not just about planting trees. It was also a learning experience that will forever remain etched in my heart."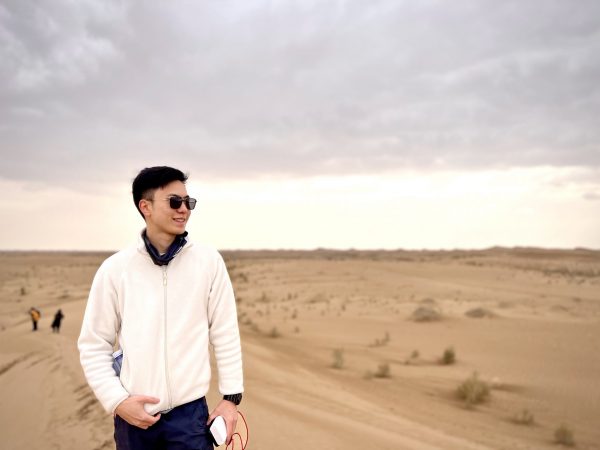 Jovan Yap in the Tengger desert
As a passionate nature lover and environmentalist, I frequently engage in outdoor activities and visit natural parks, hills, gardens, and beaches. Bearing the responsibility of fighting against climate change in mind, I recently joined a journey initiated by JI Student Counselor Zhizhuo Liu to a desert of the northwestern China, a harsh and arid environment that requires significant efforts to protect its ecosystem.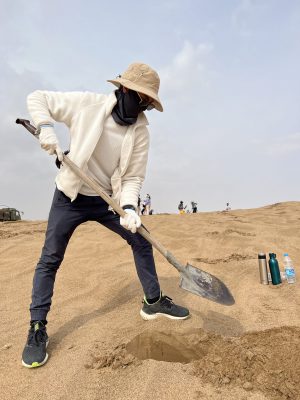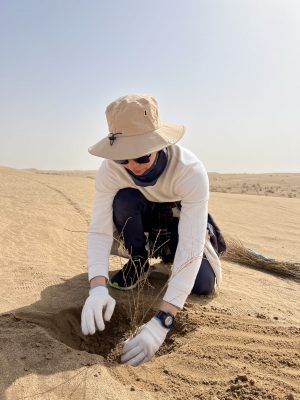 Jovan Yap plants a sapling in the desert.
During my stay, I gained valuable insights into the importance of planting trees in such an environment. Through photosynthesis, these trees reduce carbon dioxide levels and provide a habitable environment for animals. It was amazing to witness how the small actions we took could make a significant impact on the local ecosystem. We had to dig a deep and narrow hole to plant a sapling vertically, and we had to plant it with care since the saplings were fragile.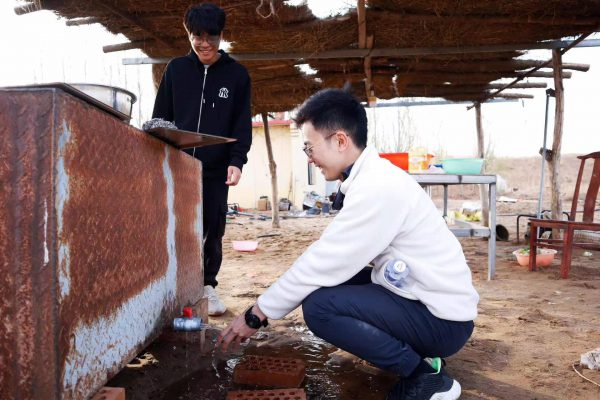 Jovan Yap washes the dishes with the ground water.
Moreover, the teamwork and collaboration required to plant seedlings in the desert were crucial lessons that I learned. We had to work together to ensure that each tree was planted in the right place and given proper care. Responsible waste disposal was also necessary to minimize the impact on the environment. After each meal on the desert, we took turns to wash dishes of the whole team. Sand was used to clean the oil off the dishes before washing them with water.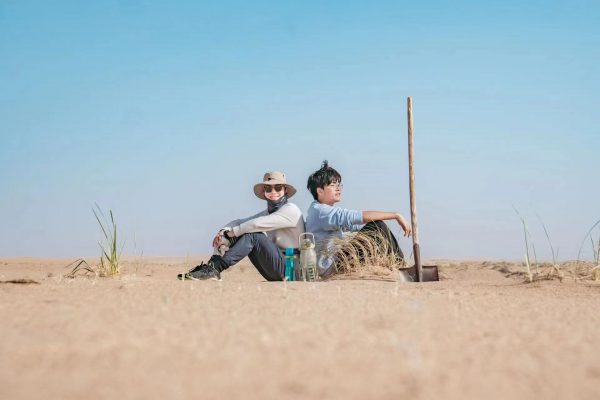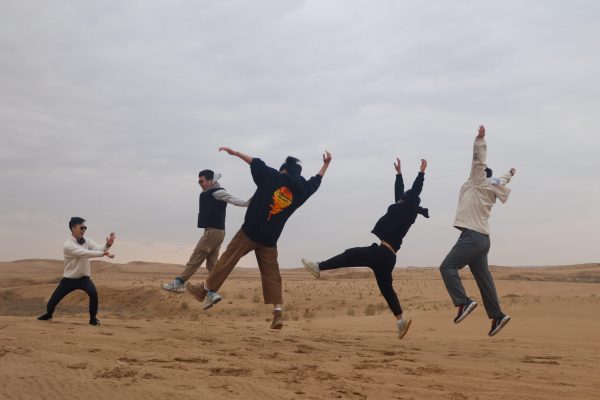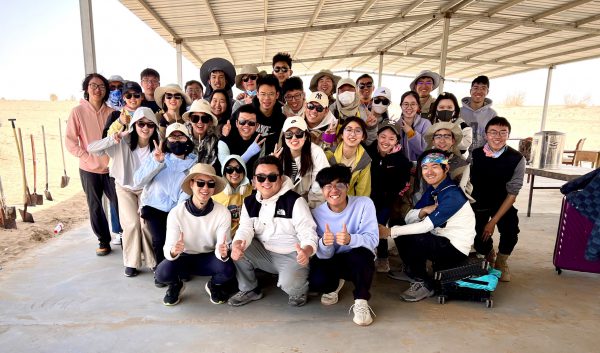 Jovan Yap takes photo with teammates.
Aside from planting trees, I formed close-knitted friendships with the team members as we bonded over our love for nature and our common goal of protecting the environment. In the desert with poor mobile network and communication signals, a hill called "Liantong" became a popular hangout spot for us, where we enjoyed breathtaking views, sunsets, and engaged in meaningful conversations.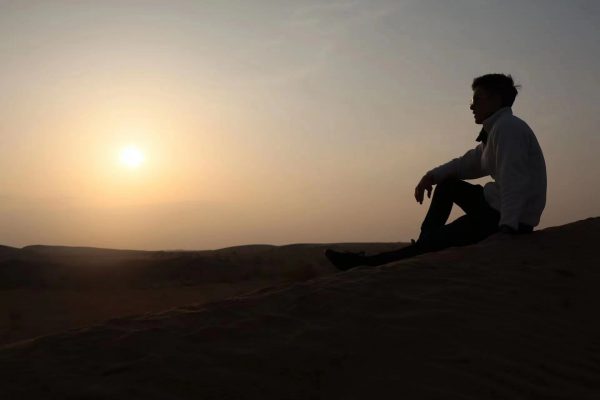 Sunset view of the desert
Overall, my trip to the Minqin County and the Tengger Desert was enjoyable and unforgettable, and I would love to participate in similar activities in the future.