On the occasion of attending the University of Michigan- Shanghai Jiao Tong University Joint Institute (UM-SJTU JI) board meeting on July 10, President Mark Schlissel of UM, leading a delegation, visited SJTU and exchanged about the collaboration between the two universities.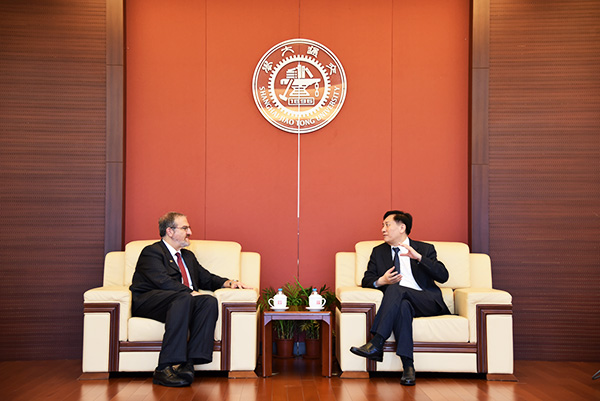 In the morning, the delegates were warmly received by Sixian Jiang, Chairman of the SJTU Council and SJTU President Zhang Jie. Both parties signed a research collaboration agreement that, based on the SJTU-UM ten-year Strategic Collaboration Agreement (2012-2022) singed on January 1, 2012, adds new collaboration in the fields of nanotechnology application and data science for the next four-year round of funding. During the board meeting, two universities had detailed discussions about further collaborations on faculty and staff development, student exchange, dual-degree program and joint research program.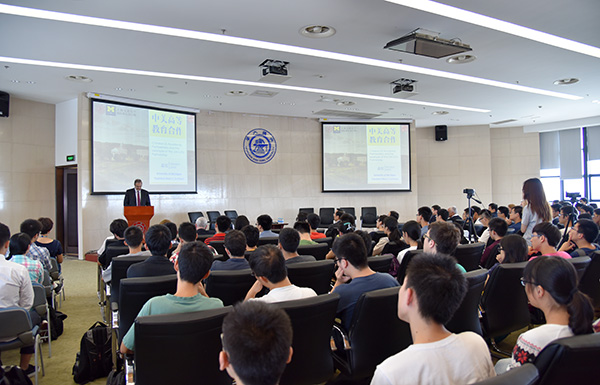 In the afternoon, President Mark Schlissel attended the SJTU President Forum, talking about issues of Sino-US higher education with SJTU faculty, staff, and students. He reflected on the long history of UM's connection with China. He remarked that the presence of the large number of Chinese students bringsdiversification and dynamics to the UM campus. China is also the number one destination of study abroad for UM students. During the Q&A session, there were animated exchanges between students and the guests on JI's future development, the difference in education between the U.S. and China, and the future of Sino-US education collaboration.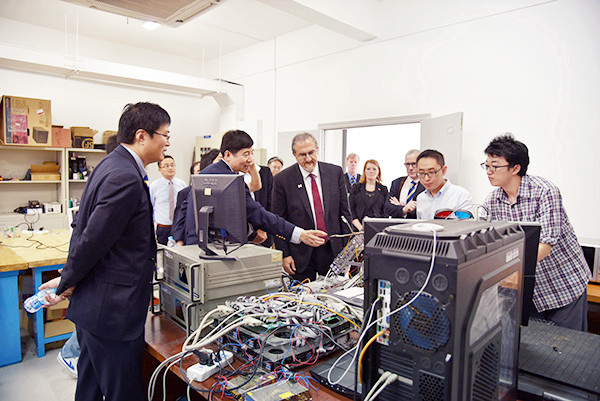 After the forum, the delegates visited the JI laboratories of Professor Kai Xu and Professor Chengbin Ma. President Schlissel recognized the faculty's innovative research results. Then, the president met with JI faculty, staff, students and alumni at Yu Liming Student Center. He was impressed by JI's achievements in teaching, research, student accomplishments, corporate cooperation and alumni network.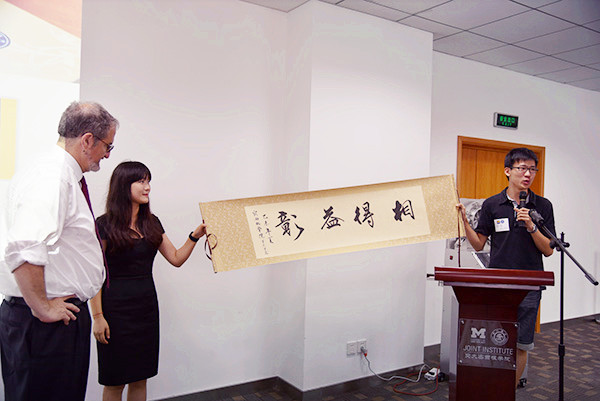 At the conclusion of President Mark Schlissel's visit, JI students presented him with a Chinese calligraphy work done by a JI student. The 4 characters symbolizes the win-win collaboration between SJTU and the UM. The students hold high hope for further collaborations between the two universities.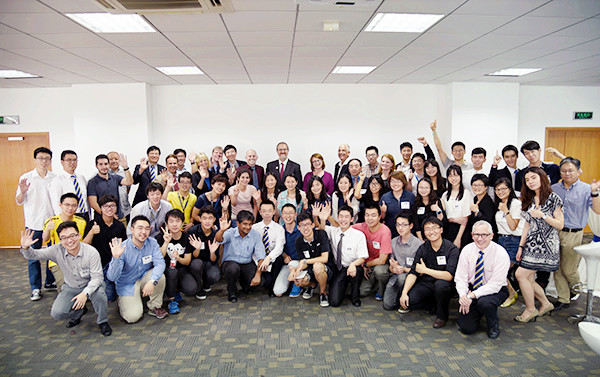 A happy gathering of the UM delegates with the JI family