The University of Michigan – Shanghai Jiao Tong University Joint Institute (UM-SJTU JI, JI hereafter) hosted the 2023 Spring Semester Welcome Party on February 23 for international students returning to campus in the post-pandemic era. The event, which was held at the Faculty & Staff Club of Long Bin Building, was attended by over 40 students from countries including Canada, Ethiopia, India, Indonesia, Japan, Malaysia, Singapore, South Korea, Switzerland, Thailand, and the United States.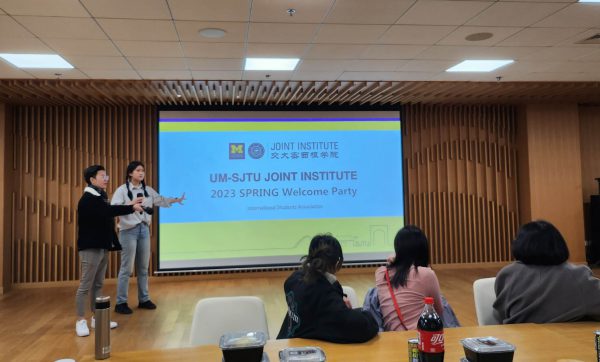 Pauline Wang from Canada and Jovan Yap from Singapore host the event.
According to Pauline Wang, vice president of the event organizer JI International Student Association, the party with "yummy foods and fun activities" was meant to provide a welcoming environment where international students, who are back on campus thanks to the lifting of pandemic restrictions, can meet face-to-face with JI faculty and staff members and integrate into the JI community. "The event was significant as it was the first time many attendees had met face-to-face since China opened its borders."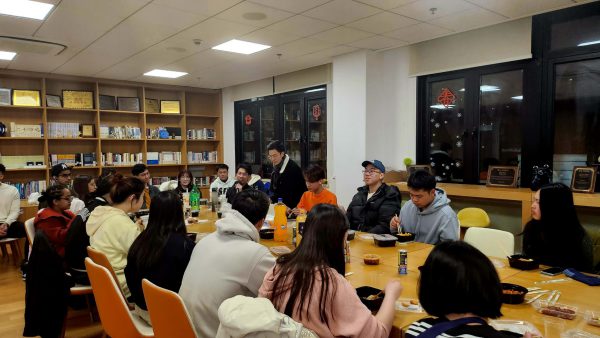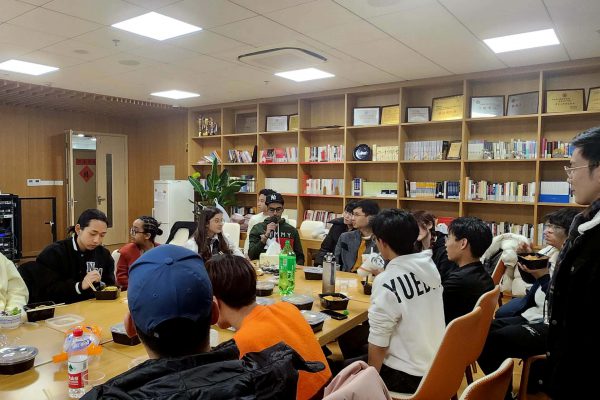 International students sit together and take turns to introduce themselves.
"This party is a fantastic way to start this semester and to remind us all of the importance of community, connection, and fun," said senior student Heeseung Han from South Korea.
Her view was echoed by junior student Yannis Elia Bolliger from Switzerland, "It is so great to finally meet everyone in person and have some fun after such a challenging year."
Tanchavalit Ekkanat, a sophomore student from Thailand said: "I am thrilled about the welcome party. Everyone is so friendly and welcoming. Let's make the most of our time here and enjoy university life together!"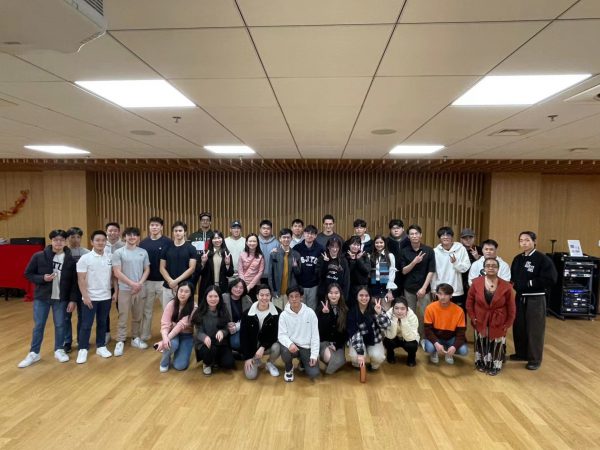 Group photo of attendees