The University of Michigan-Shanghai Jiao Tong University Joint Institute (UM-SJTU JI, JI hereafter) celebrated its 17th anniversary and alumni homecoming event held at Long Bin Building on April 8, on occasion of the 127th anniversary of SJTU.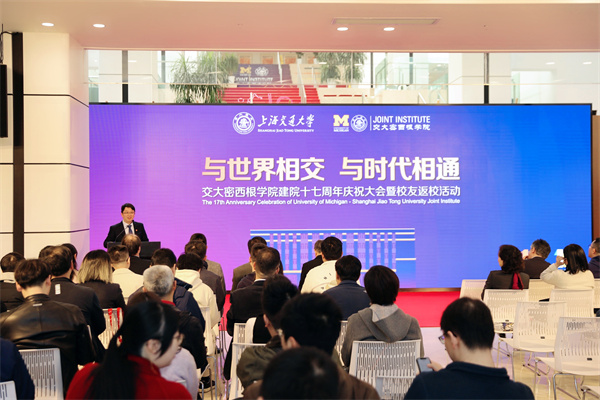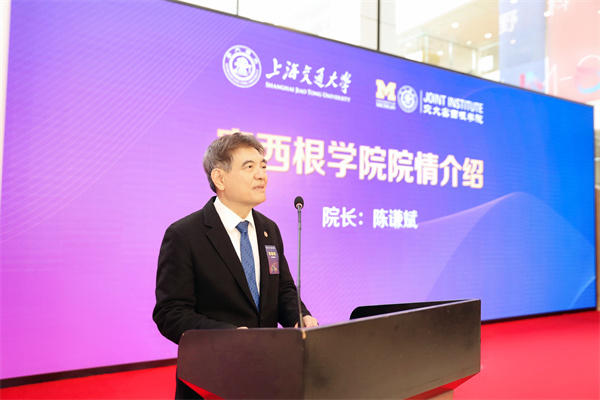 Addressing the event themed "Intersect with the World, Interact with the Times", Dean Chien-Pin Chen said JI has generated nearly 4,000 alumni since 2010, who have become its most important achievement and eternal pride. Despite the impact of the pandemic in recent years, JI has always adhered to the principle of putting students first and is committed to fostering innovative future leaders with global visions. "Looking ahead, we must engage with the world and keep pace with the times, be firmly confident and unwavering, with our heads held high, and strive to build JI into a world's best engineering institute, making greater contributions to the progress of human civilization and global development."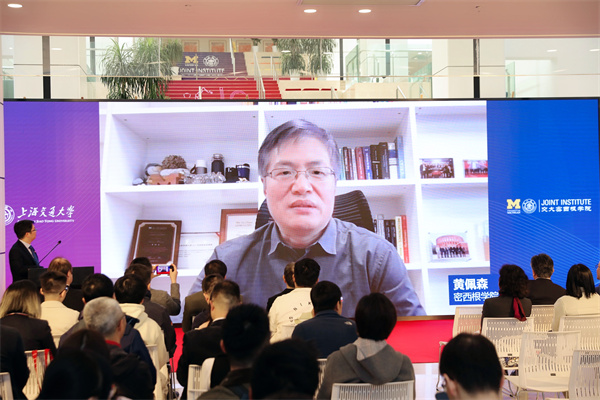 Former Dean Peisen Huang greets attendees via video.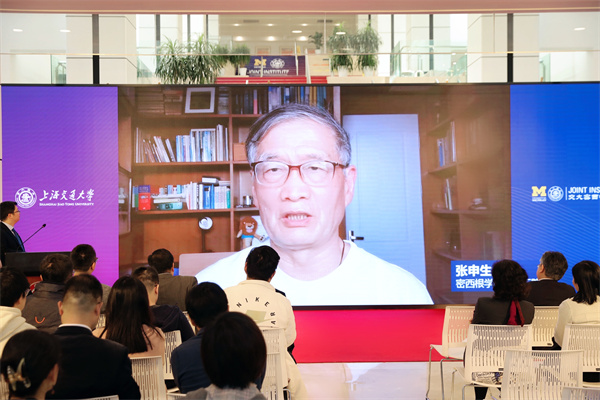 Former Executive Dean Shensheng Zhang greets attendees via video.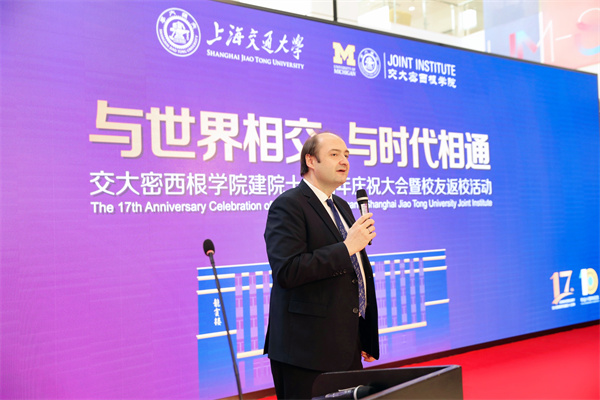 Professor Horst Hohberger makes a speech to the homecoming alumni.
Representatives of JI alumni, faculty and staff conveyed congratulatory messages on site or via video. Attendees also watched a video displaying the alumni's younger days and memories as JI students on the ground floor of Long Bin Building.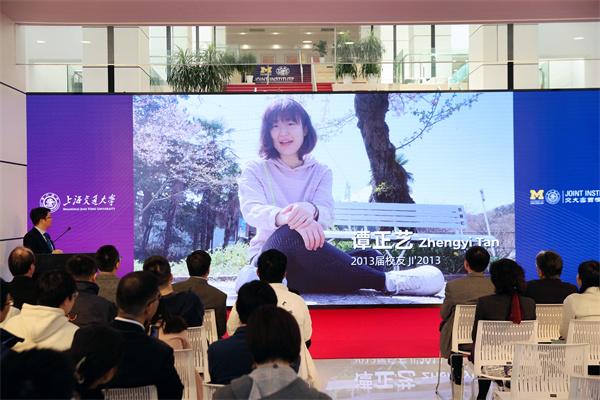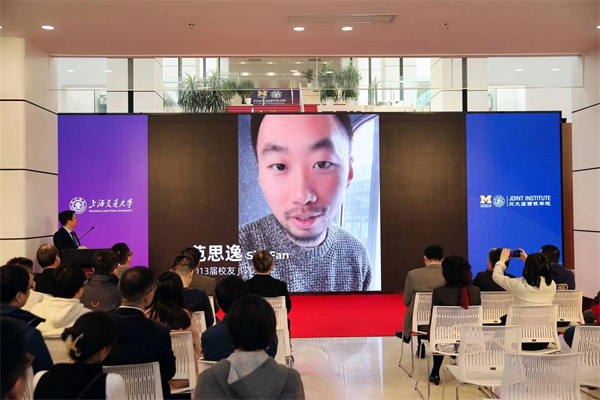 Alumni from around the world send congratulatory messages via video.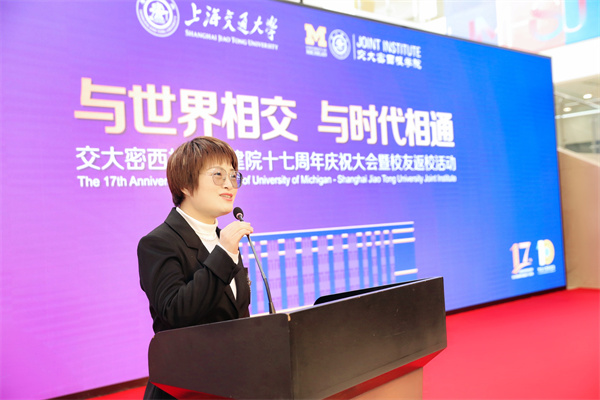 Class of 2013 Student Counselor Yanji Liu makes a speech.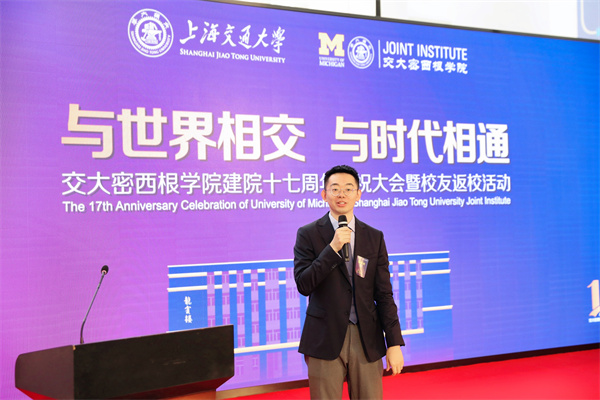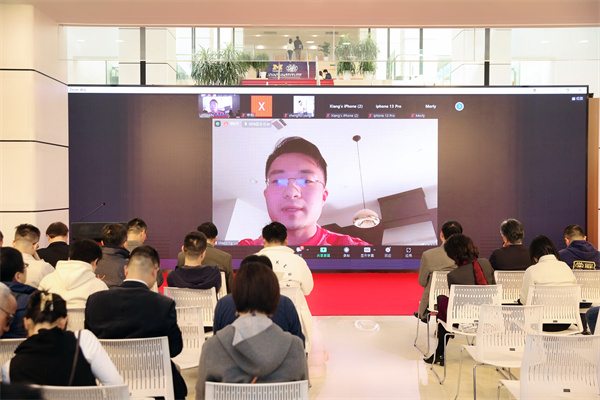 Alumni send greetings to each other online and offline.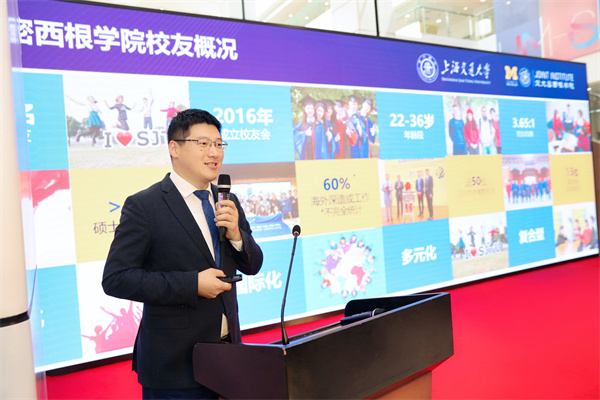 Deputy Party Secretary Chong Wang, who is also deputy secretary-general of the alumni association, gave a presentation covering JI alumni overview, the full chain of alumni work, alumni activities, alumni organization and platform construction, and alumni support system construction. Afterwards,  Deputy Party Secretary Scott Yang announced the launch of the JI Alumni Fund for Ten Years of Graduation. The fund will be incorporated into the development fund of JI to be used for the purpose of cultivating talents, especially for students' scientific and technological innovation, social practice, public welfare activities, cultural construction, and other non-restricted projects.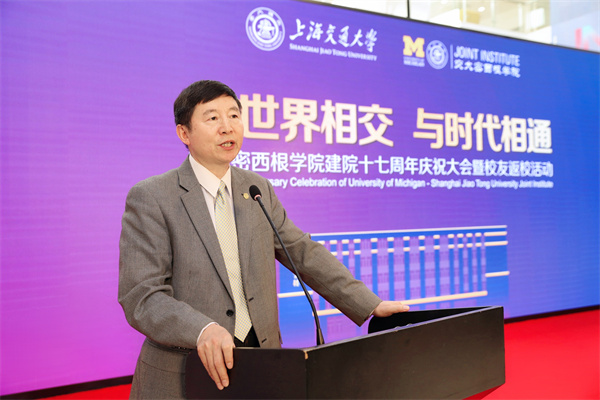 In his concluding remarks, JI Founding Dean Jun Ni said alumni and JI are a community for growth, supporting the development of the alumni is equivalent to supporting the development of JI. The interaction between students and alumni is a positive relationship, and connecting the entire chain of "recruitment-training-employment-alumni" will promote the mutual development of both parties. JI will always be the spiritual home of alumni, and will continue to strengthen the construction of alumni culture and the alumni home, he said.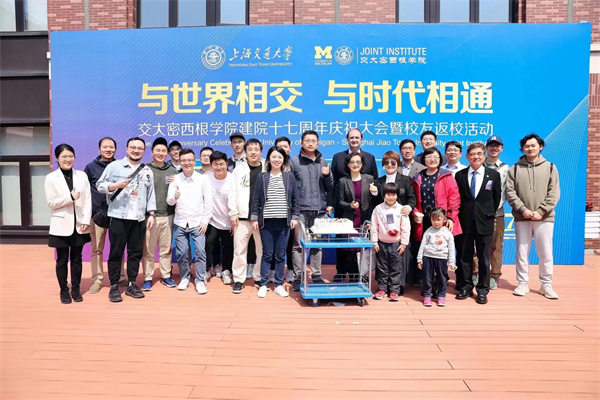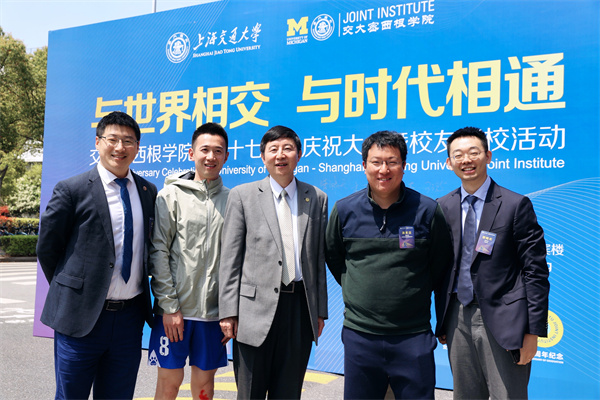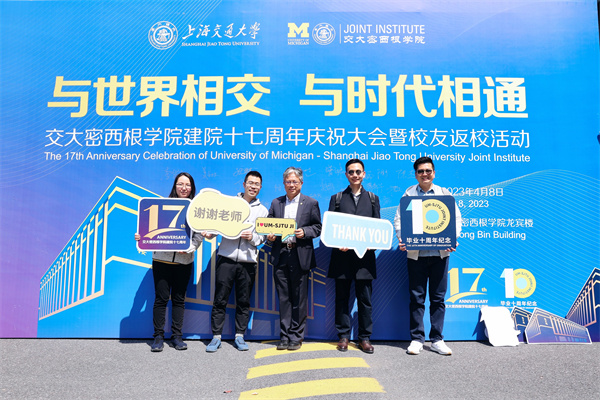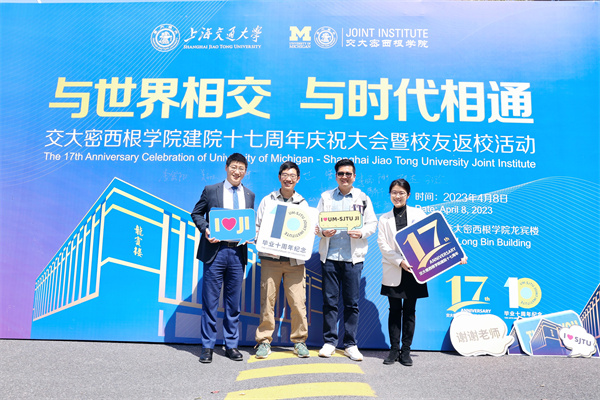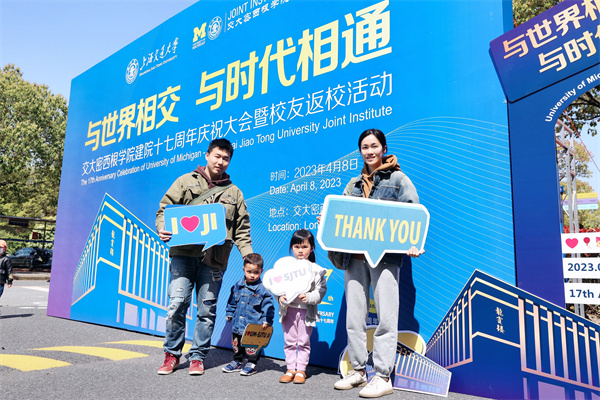 Attendees take photos at the event site of Long Bin Building.