The University of Michigan-Shanghai Jiao Tong University Joint Institute (UM-SJTU JI, JI hereafter) recently hosted a seminar titled "Academic Career Development in China" for international students studying at the campus of SJTU Minhang. The event held on October 25, serving as a testament to JI commitment in facilitating academic growth and creating opportunities for students, was co-organized by the Future Faculty Club (FFC) and the Graduate Education Office of JI.
Three speakers including two JI associate professors, Shane John and Jaehyung Ju, and JI Class of 2020 doctoral alumnus Zeeshan Qaiser, current assistant professor of Tongji University School of Civil Engineering, were invited to share their personal stories of connections with China, and perspectives on research and academic employment.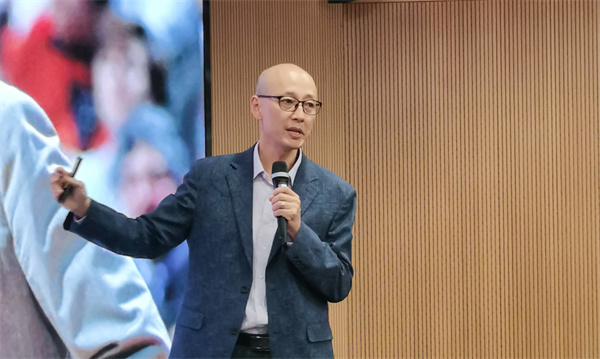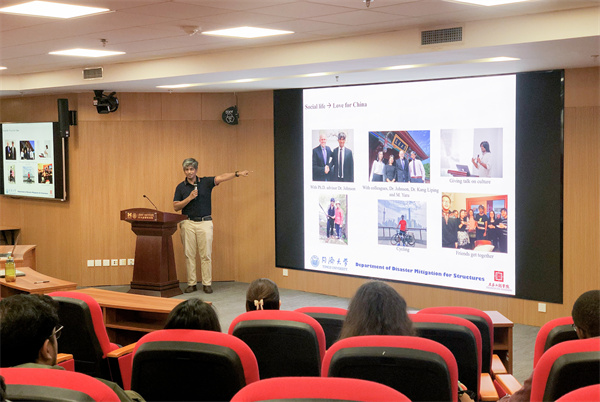 With its rapid development and improvement of national economy and research environment over the past few decades, China has successfully attracted a large number of high-level professionals from across the world, making it an ideal destination for innovative talents pursuing their careers. There are abundant development opportunities for young scholars in China, given its thriving era of scientific research, global prominence in publishing papers in scientific and engineering journals, and remarkable research influence, said the speakers who encouraged international students aspiring to pursue academic careers in China to leverage teamwork and advanced research facilities to enhance their comprehensive qualities and capabilities, and achieve further success in the future.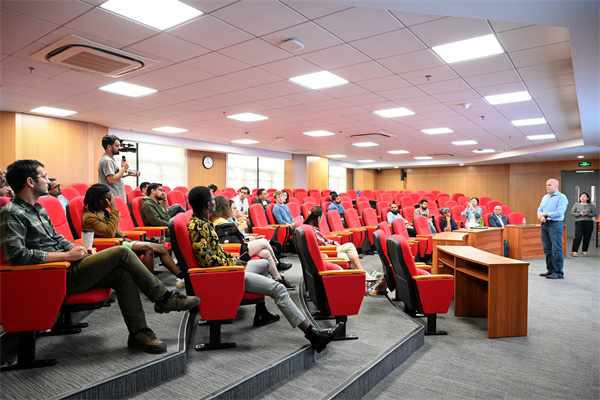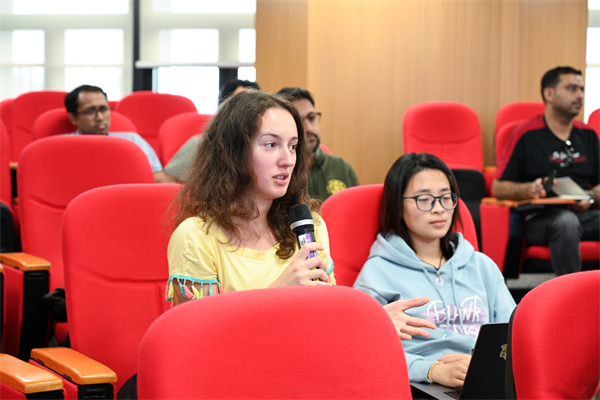 Q&A session of the event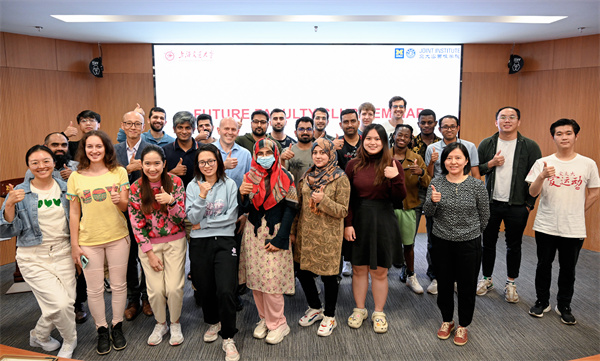 Group photo of attendees
The JI FFC was co-founded by Professor David Hung and Associate Professor Chong Han in December 2020, with the purpose of creating an open platform for academic exchange and professional development. FFC regularly organizes theme-based academic exchanges, special lectures, courses, workshops, and other activities for SJTU graduate students and postdoctoral researchers. Since its inception, eighteen events have been organized, attracting hundreds of attendees from various institutes of the university.