The University of Michigan (UM) Chapter of the Shanghai Jiaotong University Student (SJTU) & Alumni Association held a Thanksgiving dumpling party at UM on November 27. More than 40 students from UM, UM- SJTU Joint Institute (UM-SJTU JI) double-degree students and graduate students gathered to make Chinese dumpling and celebrate the holiday.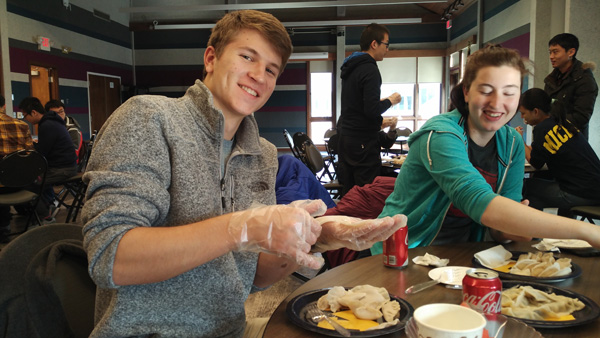 American students trying dumpling making
The organizers aimed to promote friendship between JI students and local students through cultural exchange on the special occasion of  Thanksgiving, an important American holiday. Students from both countries enjoy wrapping, boiling and eating the delicacies. While feeling warm with a belly full of home cooked dumplings, the Chinese students got to meet  American friends and learn about American tradition. For the American students, this is their first Thanksgiving Day where they  learned to make a traditional Chinese food first hand from Chinese students.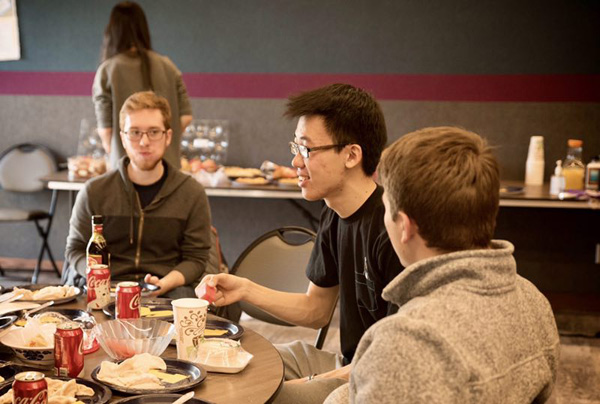 Ziqi Guo, President of the Student and Alumni Association, chatting with American students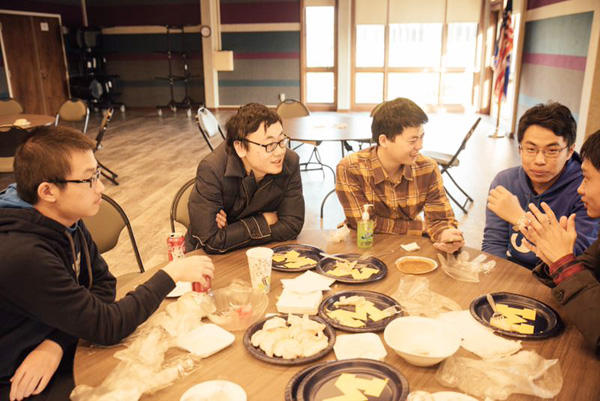 JI students enjoyed eating home cooking together on a foreign land
The Thanksgiving dumpling party was a success with the hard work of the association staff and strong support of both American and Chinese participants. It has won raves from the students. The UM Chapter of the SJTU Student & Alumni Association will continue to promote the exchange between Chinese and foreign students and spread the SJTU ideas and Chinese culture.