The COVID-19 Challenge event hosted by the University of Michigan – Shanghai Jiao Tong University Joint Institute (JI) entered the final round on May 5, 2020. The online event held during the global pandemic period attracted more than 130 attendees from 11 countries.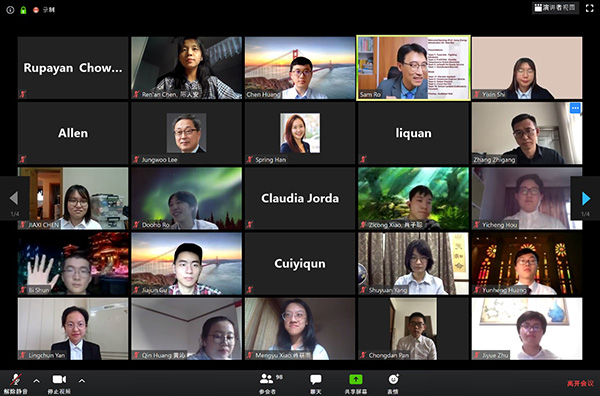 Online photo of attendees of the event
COVID-19 Challenge was launched in March to encourage participants to use creative, technological and commercial spirit to create a series of proposals that can facilitate life make contributions to the global efforts fighting against the pandemic.
After two months of selection, 9 teams entered the final round of online defense, including 3 international teams and 2 teams with non-JI students. The team proposals were evaluated by judge panel based on the criteria including importance of the problems raised in the proposal in real life, innovation of the solution and feasibility of the implementation plan. Final results of the competition will be released in August this year.