Forbes China, the Chinese-language edition of Forbes, unveiled its 30 Under 30 China list of 2021 featuring 300 young entrepreneurs, leaders and trailblazers across China, all under the age of 30, who are braving the challenging environment brought about by the COVID-19 pandemic and finding new opportunities amidst the new normal. The University of Michigan-Shanghai Jiao Tong University Joint Institute (UM-SJTU JI,JI hereafter) Assistant Professor Xuyang Lu was among the listees in the category of science and healthcare.
According to the announcement published on the official website of Forbes China, the listees of the 2021 list were vetted from aspects of influence, performance and innovation. Candidates must be born after January 1 of 1991 and be an outstanding entrepreneur, a leader of a big team in a company, a person-in-charge of a key project, a pioneer of scientific and technological invention, or various kinds of founders and leaders not limited to the above situations.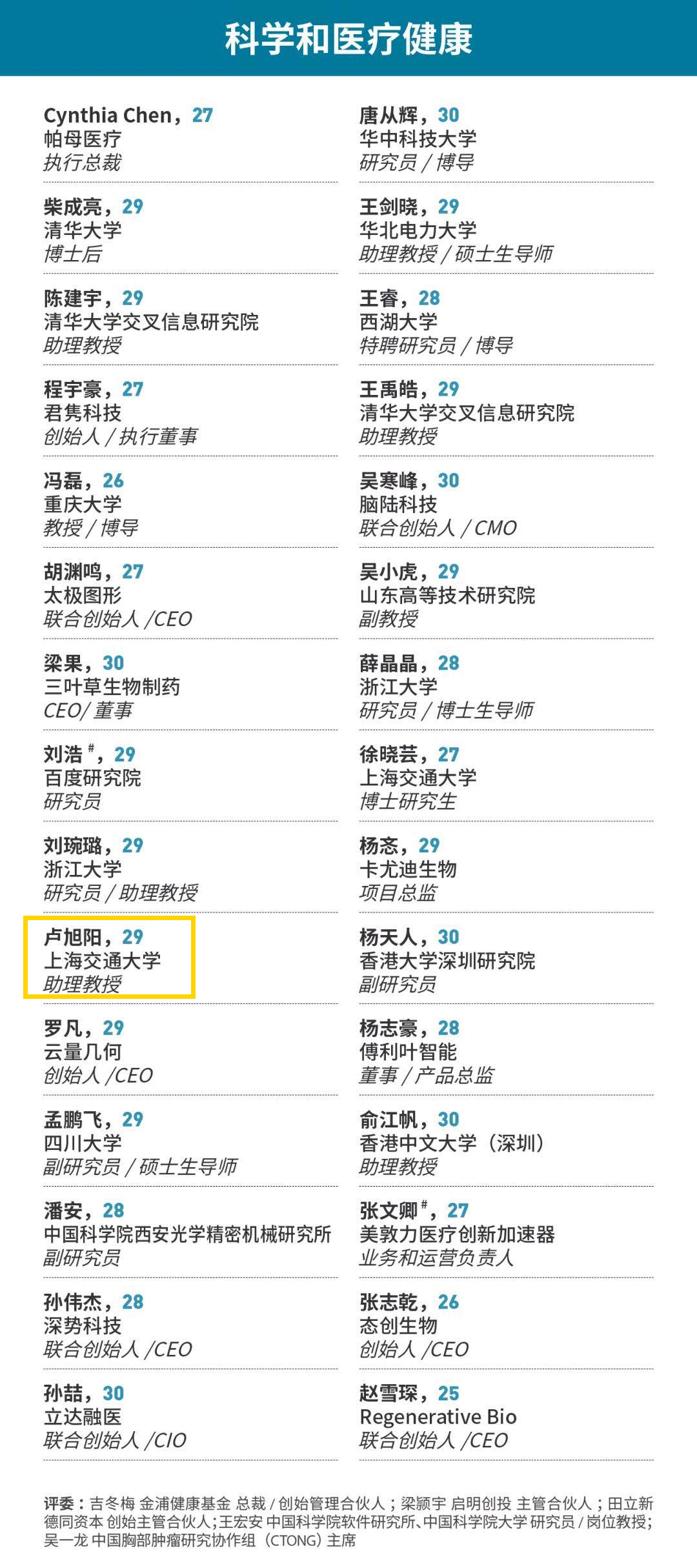 Finalists of the science and healthcare category
Professor Lu of JI is also a member of the SJTU Key Laboratory of Ministry of Education of Design and Electromagnetic Compatibility of High-Speed Electronic Systems. He received his Ph.D. degree in 2020 at Princeton University where he was  honored the Princeton Bede Liu best thesis award and the 2020 IEEE predoctoral fellowship. Dr. Lu's research is motivated by both the pursuit of state-of-the-art technology and the need of society. His research interests focus on the development of mmWave and Terahertz integrated circuits for 6G communication and sensing. The novel mmWave architecture he recently proposed is highly recognized by academic circles and industry giants such as Huawei. His works were published in esteemed journals including Nature Electronics and IEEE Journal of Solid-State Circuits. He also presented twice in ISSCC, the most prestigious conference in the field of integrated circuit design. Dr. Lu is also a recipient of funds from the NSFC Young Scientist Program, Shanghai Young Science and Technology Talent Sailing Plan, and the Huawei Explore X fund.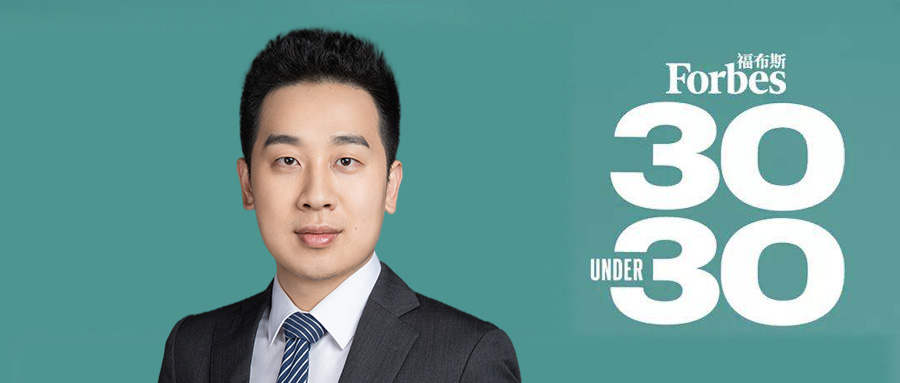 "JI's unique global vision and interdisciplinary atmosphere has brought unparalleled advantages to my research oriented towards the future, while China is facing a bottleneck of comprehensive chip technologies. The traditional chip design is expected to realize a new system catering for people's life needs and healthcare under the powerment of multiple disciplines including optics, bioinformatics, chemistry and microfluidics. JI has incomparable advantage to achieve such a goal with talents under one roof from cutting-edge scientific fields  including microelectronics, optics, communication, computer, chemistry, energy, medical treatment and machinery," said Lu while speaking of his Forbes honor.