Associate Teaching Professor Rockwell Clancy and Assistant Teaching Professor Ryan Thorpe of the University of Michigan-Shanghai Jiao Tong University Joint Institute (UM-SJTU JI) won the second prize of a university-level teaching competition on December 11 in the category of Foreign Language Teaching.
A total of 40 selected teaching professors from 19 departments attended the Fourth SJTU Young Faculty Teaching Competition. The competition was jointly organized by SJTU Center for Teaching and Learning Development, Dean's Office Graduate School, Faculty & Staff Union and the Party Committee Teachers' Division. Contestants were classified into five categories covering Humanity and Arts, Social Sciences, Basic Subjects of Natural Sciences, Applied Subjects of Natural Sciences and Foreign Language Teaching. They competed in three aspects including Teaching Design, Class Teaching and Teaching Review. Syllabus of the selected course, five periods of teaching design and the corresponding teaching PPTs were submitted before the competition. On the competition day, each contestant chose one period of teaching and conducted it in a 20-minute class.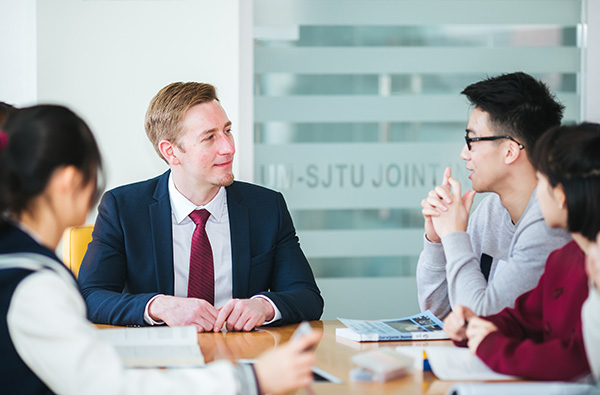 Rockwell Clancy took part in the competition with the course of Engineering Ethics. Professor Clancy has taught the course for five semesters since autumn of 2017. The course aims to explore the positive and negative effects of science and technology on the national, social and economic level, so as to help engineering students to better establish professional ethics of engineers and become internationalized talents with a sense of responsibility.
Ryan Thorpe took part in the competition with the course of Academic Writing in English. This course exposes students to academic articles from different subjects and help them to write more professional academic papers based on their initial mastery of writing skills.
Background Information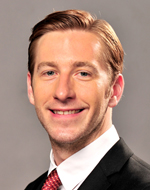 Rockwell F. Clancy is an Associate Teaching Professor in engineering ethics and philosophy at the University of Michigan-Shanghai Jiao Tong University Joint Institute, and a Research Fellow in the Institute of Social Cognition and Decision-making, Shanghai Jiao Tong University. He has written two books, the most recent of which is Global Engineering Ethics, co-written with Heinz Luegenbiehl and published in 2017 by Elsevier Press. Rockwell has presented extensively on engineering and technology ethics, and moral psychology, as well as European philosophy, literature, and psychoanalysis. His articles and reviews have appeared in Science and Engineering Ethics, New Directions in Children & Adolescent Psychology, Philosophy and Literature, the Journal of French and Francophone Philosophy, Modernity/modernism, Metapsychology Online Reviews, and the Journal of Philosophy. Rockwell completed his PhD at Purdue University in 2012, MA at the Katholieke Universiteit, Leuven, Belgium in 2007, and BA at Fordham University in 2005.
Ryan Thorpe teaches humanities and writing courses at the University of Michigan-Shanghai Jiao Tong University Joint Institute and serves as the assistant director of its writing program. He is also the director the Shanghai Writing Workshop which holds free and public workshops in Shanghai. He writes columns for The Global Times and Sixth Tone, has published in numerous literary journals, and is currently working on Teaching Second Language Creative Writing for Routledge, which is due out in 2020. He is the editor of the Blue Tiger Review, JI's literary journal, which publishes the work of ESL writers.