The 2020 University of Michigan-Shanghai Jiao Tong University Joint Institute (UM-SJTU JI) Opening Ceremony was held at Long Bin Building on the evening of September 12.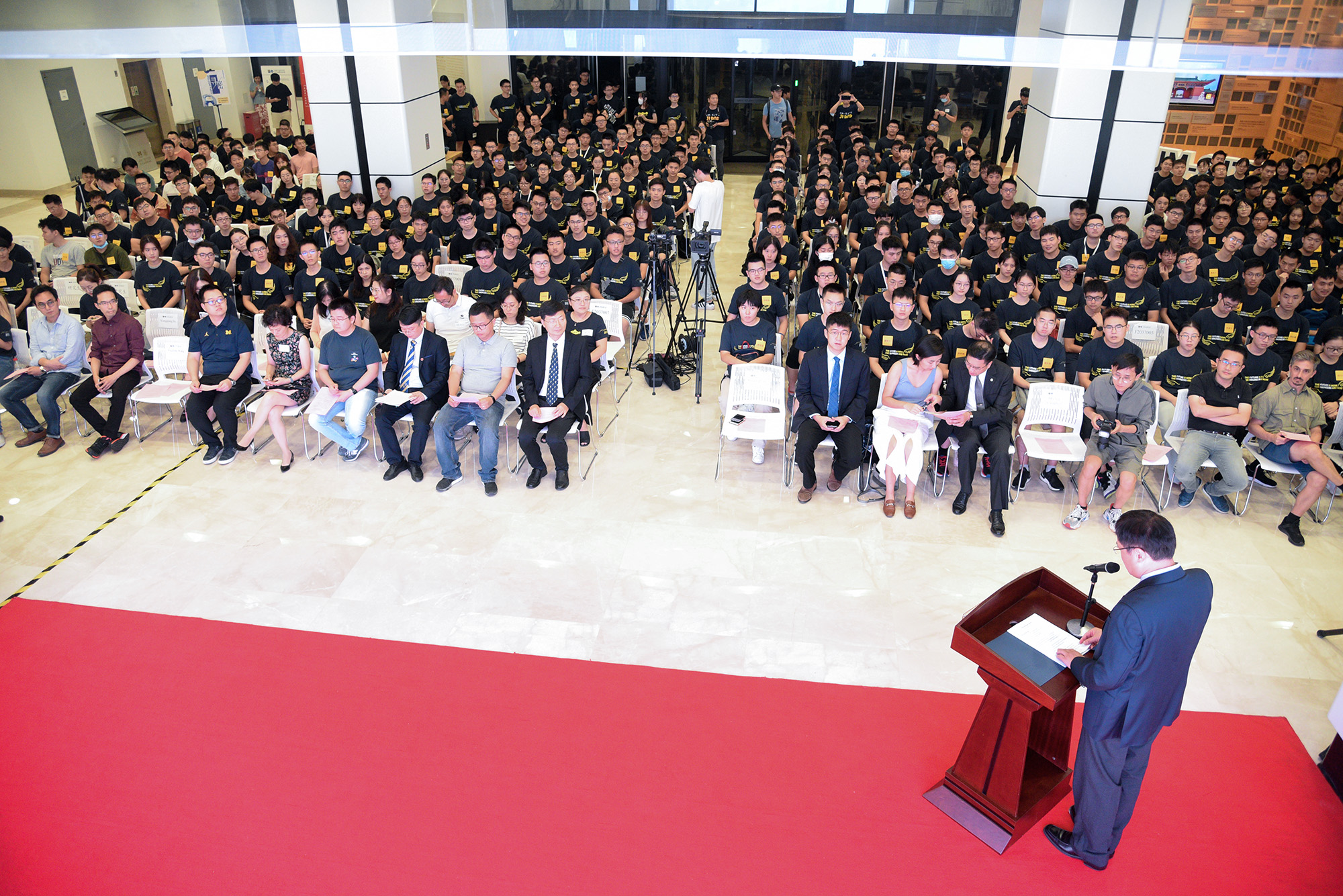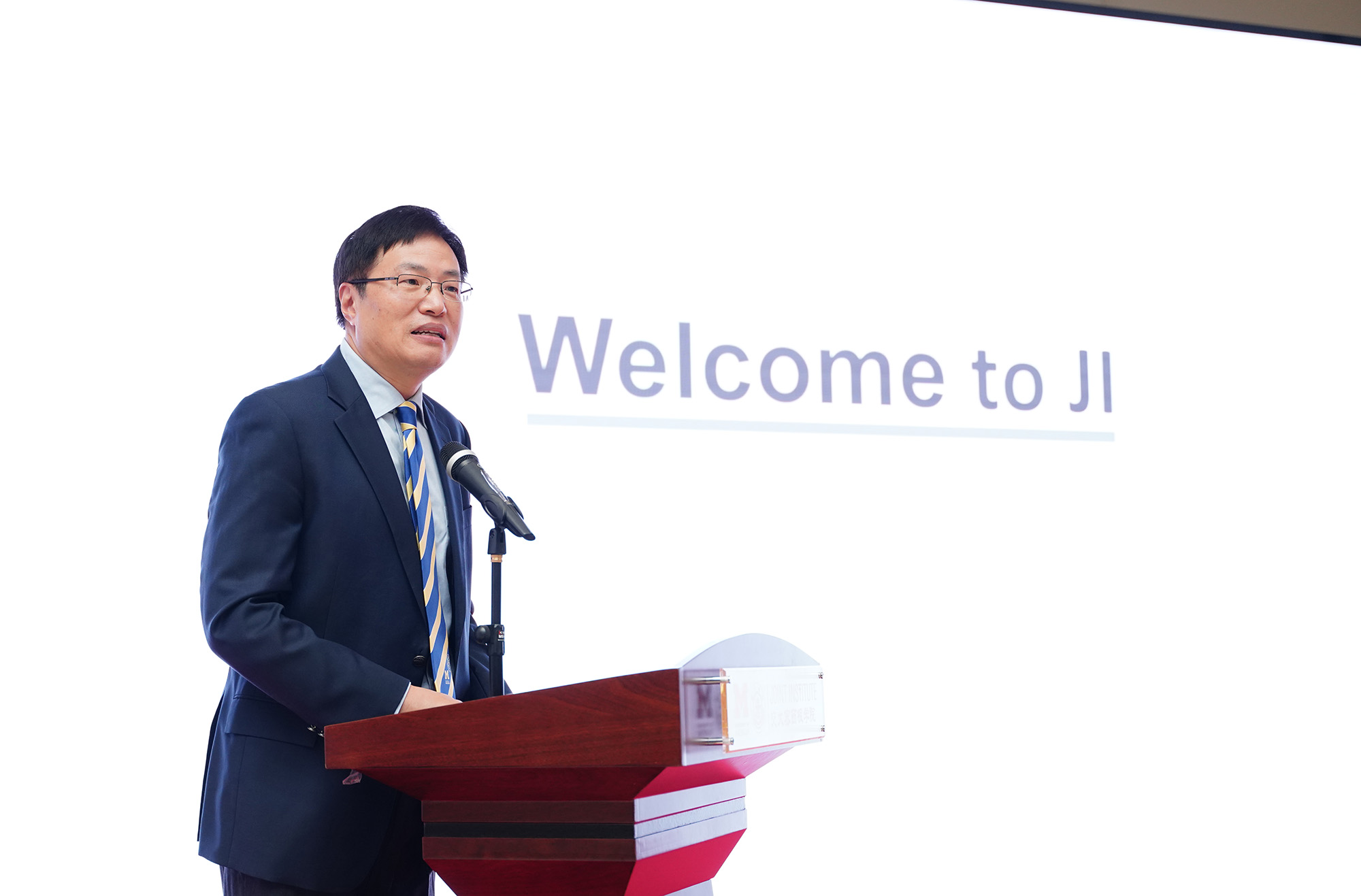 In his opening remarks, Dean Peisen Huang extended warm welcome and congratulations to all the new students. 2020 will forever be marked as the year of COVID-19 in history. Starting college or graduate school in such a year makes the students' experience truly unique, he said. While quoting Albert Einstein as saying that "Scientists investigate that which already is; Engineers create that which has never been.", Dean Huang offered three advices to students: First, follow your heart, not the crowd; Second, get an education, not just a degree; Third, dream big, not small.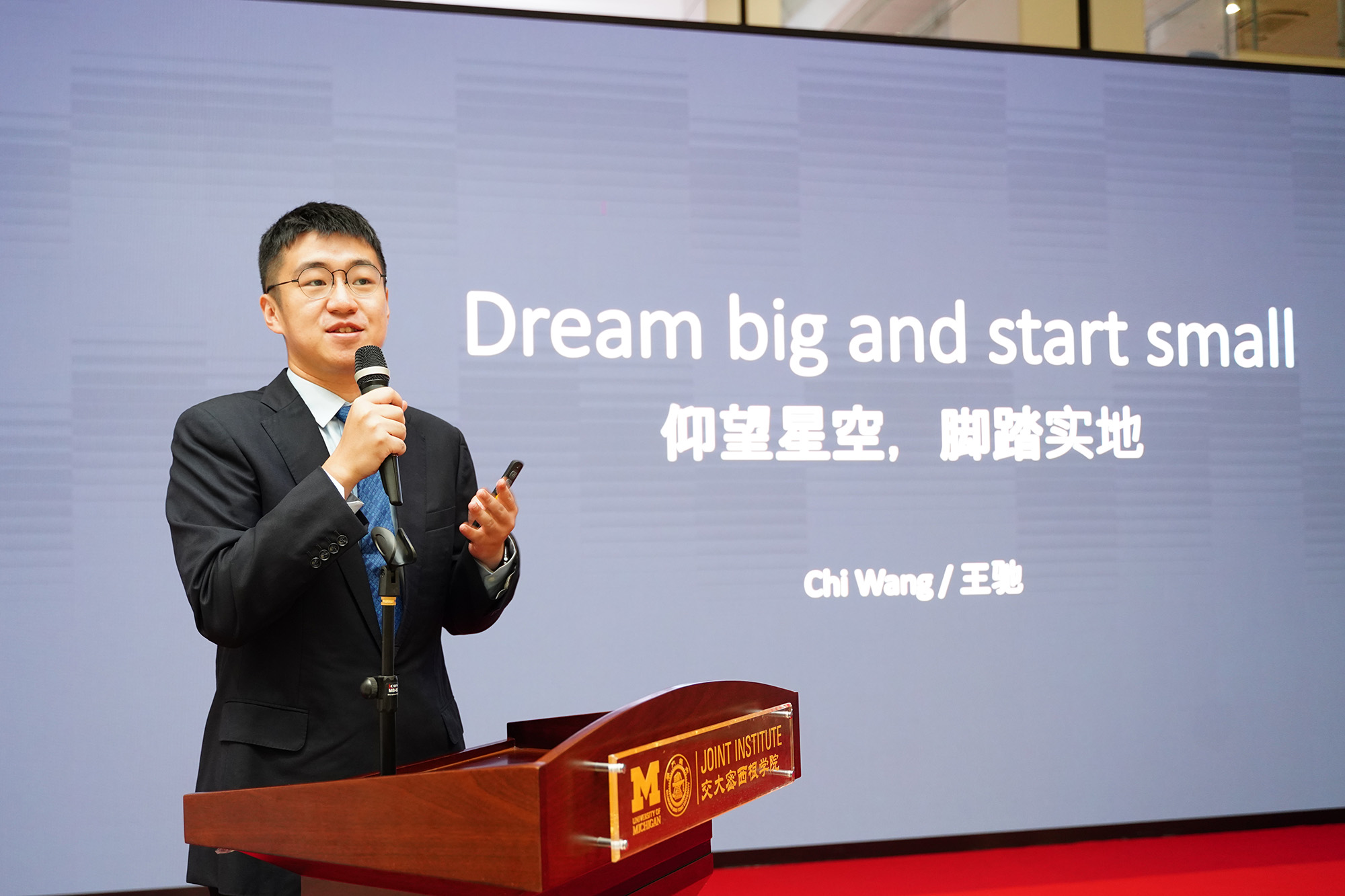 Founder and CEO of DaDi Quantum Chi Wang,  Alumnus of 2011, was invited to deliver a speech titled "Dream big and start small". He shared his personal experience studying at JI, pursuing further education overseas and setting up an enterprise with students and encouraged them to cherish the excellent resources and opportunities offered by the joint institute . " Having a dream is easy, achieving a dream is hard. If you want to achieve something, you have to act now," Wang said.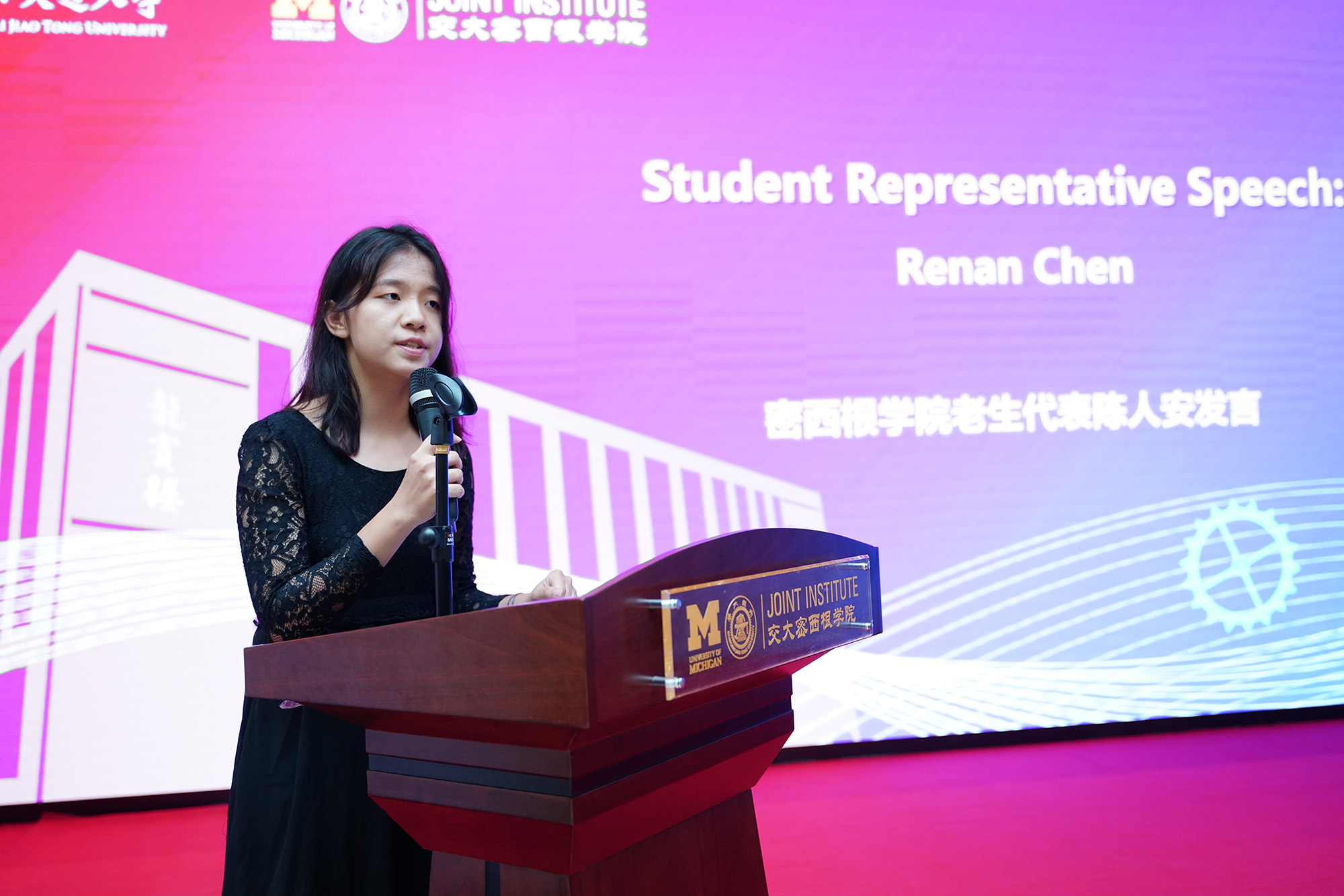 Ren'an Chen, president of JI undergraduate student union welcomed the new students to JI. She said the new students can expect to have infinite possibilities and diversity in way of life at the joint institute. "As a matter of fact, you're all encouraged to discover your true passion and persistence. Your uniqueness in individual development and creation, is always valued and cherished here."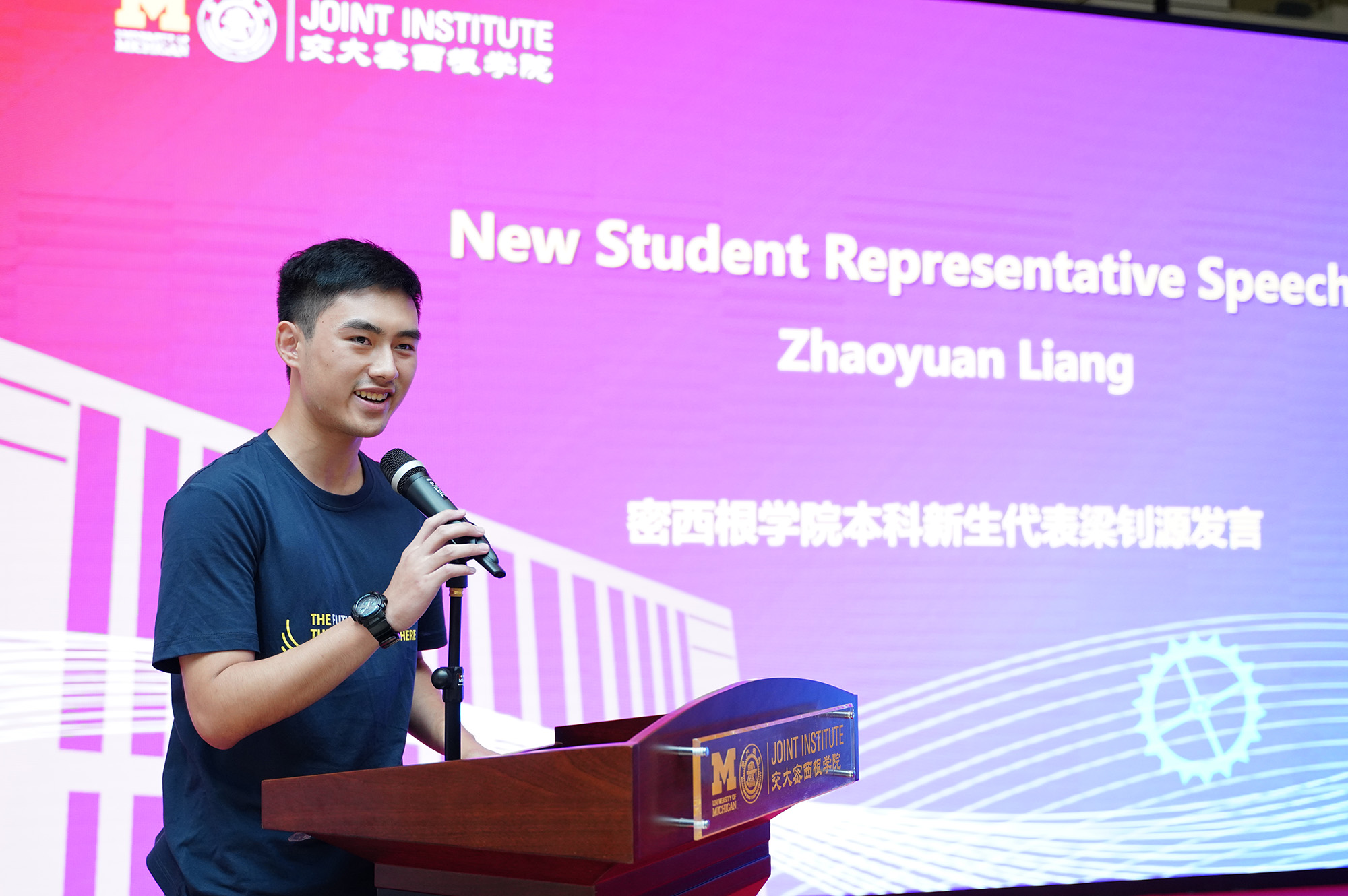 Freshman representative Zhaoyuan Liang said he felt thrilled to become a JI student. "I hold the firm conviction that the next four years at the JI will undoubtedly make everlasting marks deep in our souls, and I say it with heart and voice. So live with purpose, and enjoy our lives!"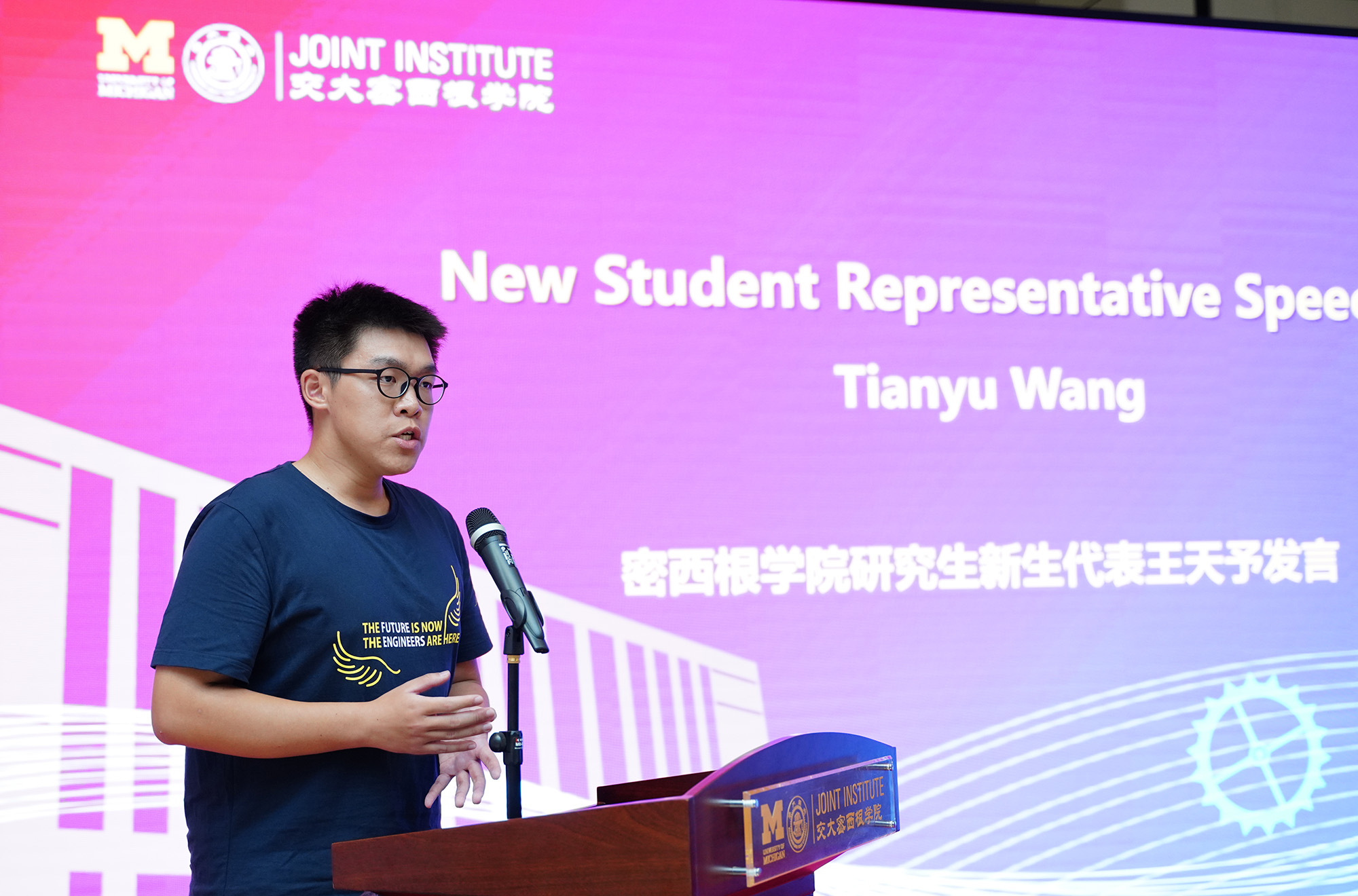 New doctoral student Tianyu Wang made a speech on behalf of graduate students. He shared his understanding on the graduate study and suggested the new students should learn to develop human relationship and put emphasis on the originality and reproducibility of research work, which forms the the basis for novel ideas to keep running in the related academic community.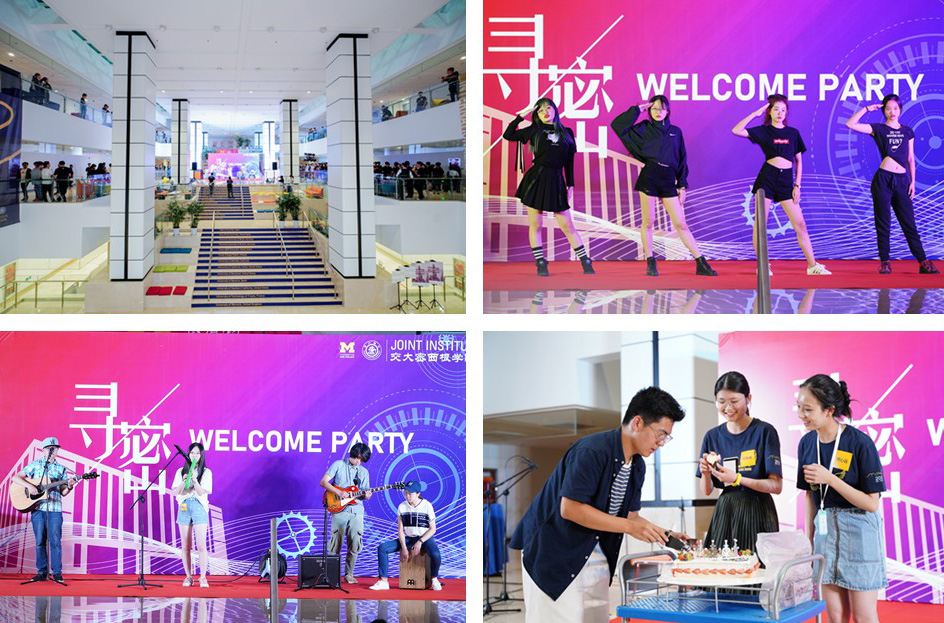 After the opening ceremony, new students were entertained with a welcome party, with joint performances of students, faculty and staff members.