The University of Michigan-Shanghai Jiao Tong University Joint Institute (UM-SJTU JI, JI hereafter) Class of 2011 alumni returned to SJTU Minhang Campus to celebrate their reunion on April 10, on occasion of the 15th anniversary of JI and the 125th anniversary of SJTU. The reunion was held at Long Bin Building attended by over 50 alumni onsite and over 20 alumni online, JI leaders including Dean Peisen Huang, Associate Dean Chien-Pin Chen and Gang Zheng, Executive Director Scott Yang, as well as representatives of faculty and staff.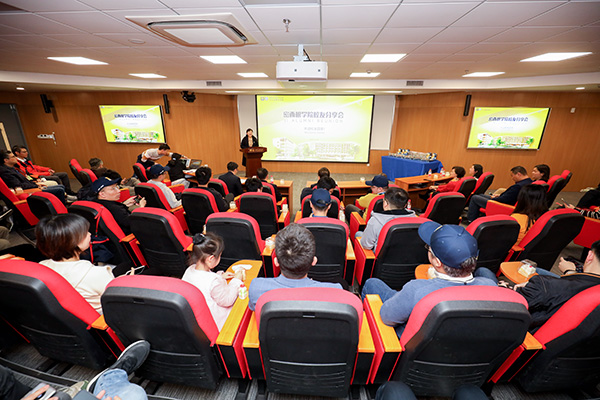 Alumni watched the live broadcasting of the 125th anniversary conference of SJTU at CIMC Auditorium.
Peisen Huang introduced the development and achievements of JI over the past 15 years and proposed its future development strategy. JI's development is indispensable to the support of alumni, while good development of alumni is the best reflection of JI talent training efforts, said the Dean.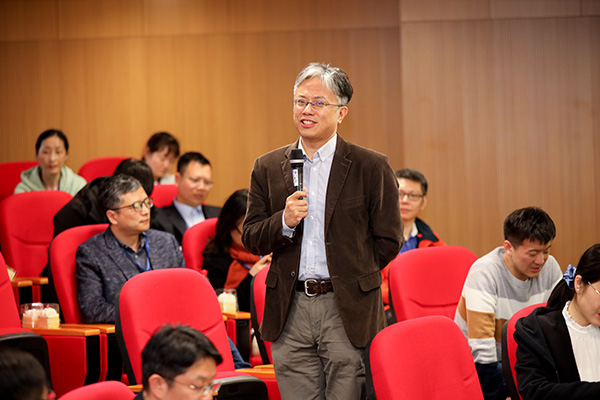 Associate Professor Mian Li, Class Advisor Chao Liu, Office of Undergraduate Education Manager Aki Miao delivered speeches to welcome the alumni home.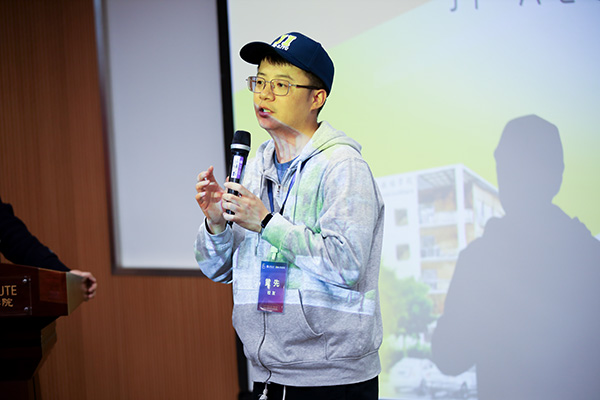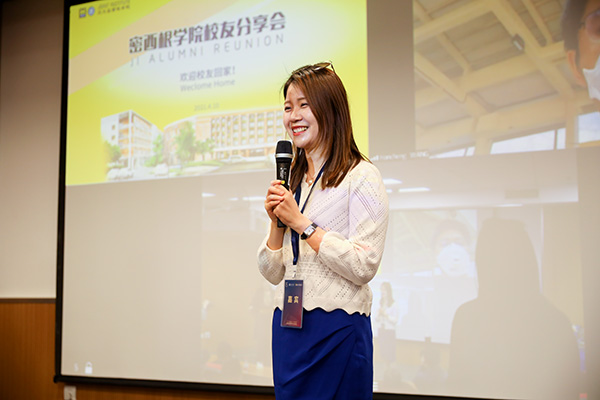 Alumni representatives shared experiences upon graduation and feeling of reunion with fellow students.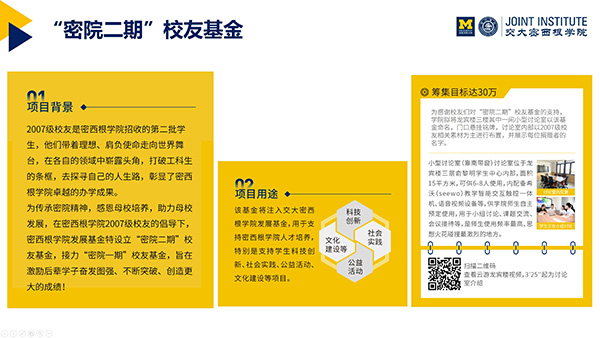 "JI No. 2" Alumni Foundation was established as appreciation of Alma Mater and support of JI's future development.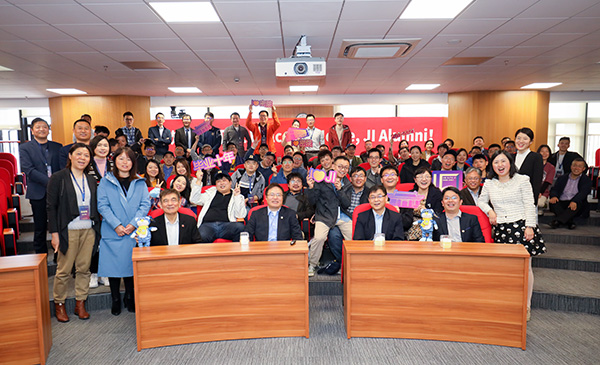 Group photo of JI alumni, faculty and staff