The University of Michigan-Shanghai Jiao Tong University Joint Institute (UM-SJTU JI, JI hereafter) kicked off the summer semester on May 9 by continuing the arrangement of online courses amid a new wave of COVID-19 resurgence in Shanghai.
According to JI Associate Dean for Undergraduate Education Gang Zheng, a total of 115 undergraduate courses and 12 graduate courses conducted by a faculty team of 91 members are expected to be taught online in the summer semester which ends on August 5.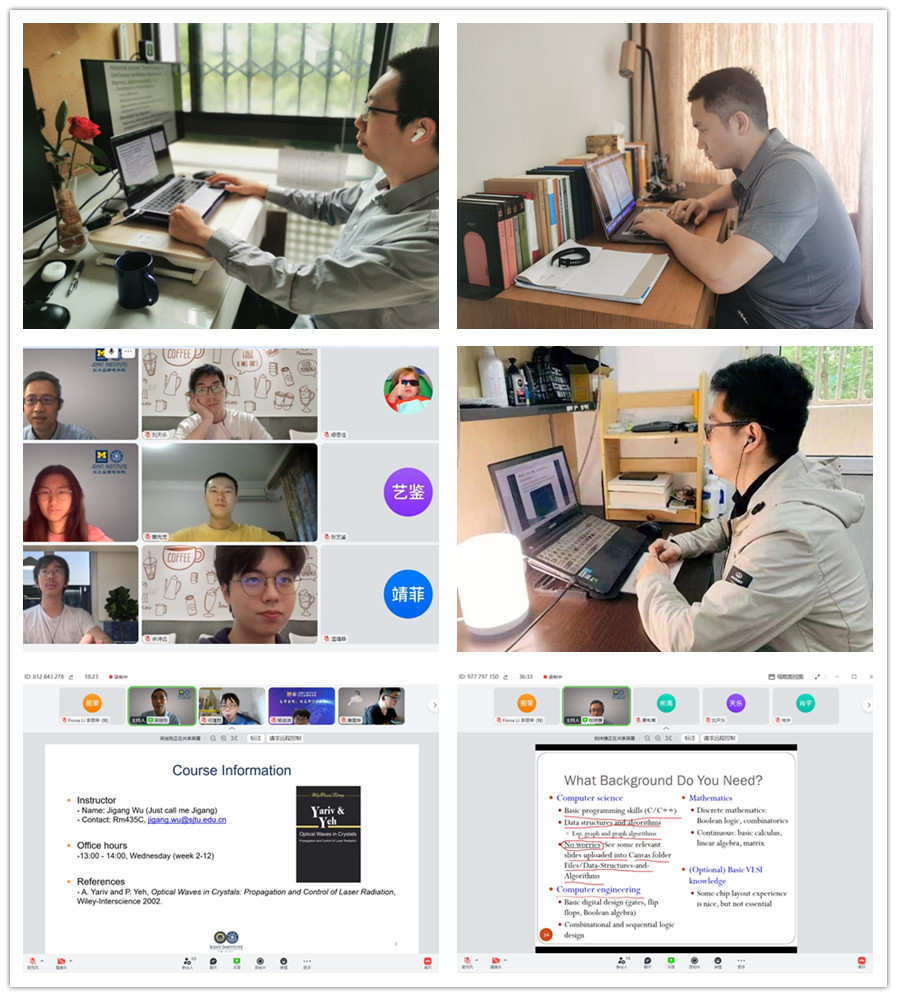 JI professors in Shanghai conduct online courses on the first day of the summer semester
In light of the ongoing pandemic, painstaking efforts have been taken by JI faculty and staff members in a bid to deliver quality virtual education to the students. Online platforms including Canvas and Feishu (Chinese counterpart of Zoom) were set up with tailor-made IT solutions. A VMware virtual system was introduced to facilitate students and teachers logging onto the platforms from anywhere via any equipment. User's Guidebook was prepared for the five UM guest professors conducting online courses in the United States.
"We have been communicating closely with our students in different parts of the world, most of whom were not able to return to the Shanghai campus because of the pandemic, to make sure they know what to do and learn what needs to be learnt," said Yu Zhang, manager of the International Student Service Office.
So far, these efforts seem to have paid off.
"I think JI has been very understanding and accommodating of the situation surrounding online classes, especially for students abroad. Even through a screen you can tell how passionate and experienced all the professors and students are in their areas of study. All JI faculty is very enthusiastic as well, which helps me stay positive," said freshman student Sofia Velasquez Shum from Costa Rica.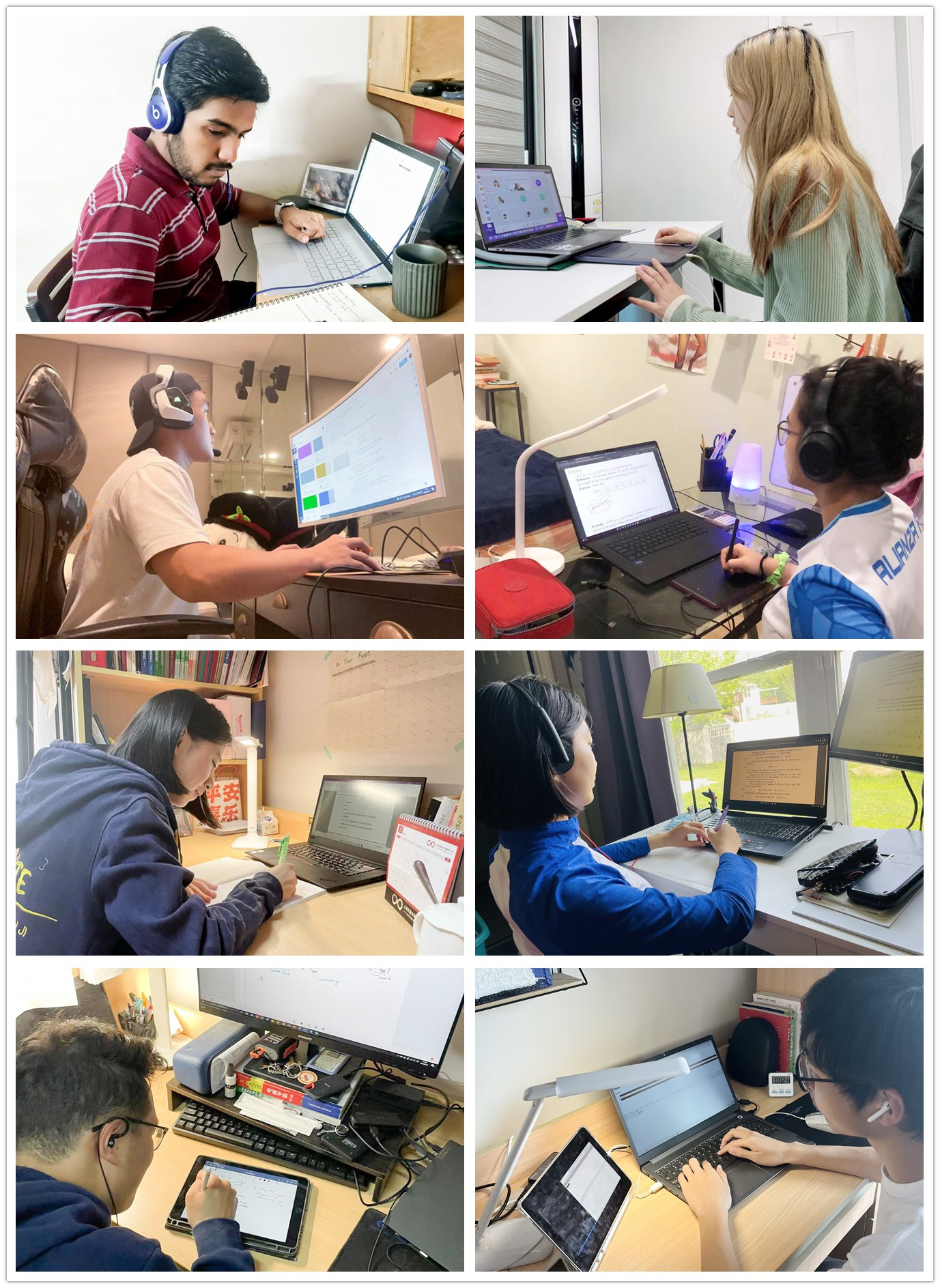 Photos of domestic and international students taking online courses