Games and gifts were provided. Free lunch was served. International students of the University of Michigan-Shanghai Jiao Tong University Joint Institute (UM-SJTU JI, JI hereafter) celebrated the upcoming Thanksgiving Day with faculty and staff members in a party said to be the largest of its kind over the past few years. The event was held in the Faculty & Staff Club of Long Bin Building on November 21.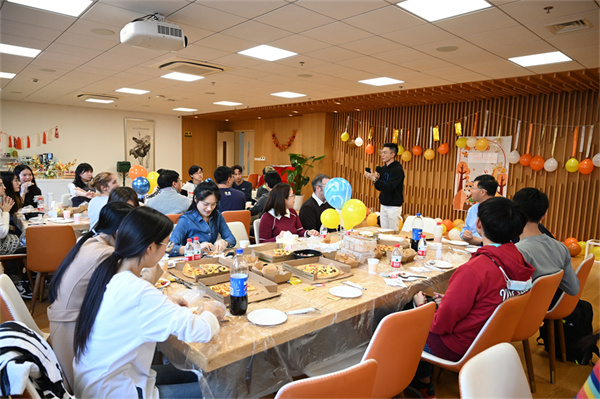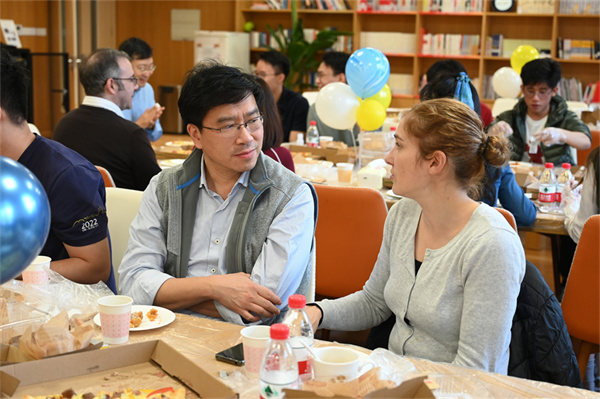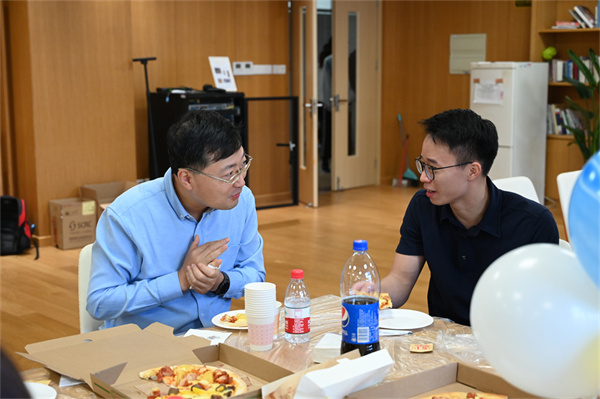 Students have lunch together with faculty and staff members.
According to Jovan Yap, vice president of the event organizer JI International Student Association (ISA), the Thanksgiving party was meant to provide a welcoming environment where international students, who are back on campus thanks to the lifting of pandemic restrictions, can meet face-to-face with JI faculty and staff members and integrate into the JI community. "Personally, I really enjoyed the party connecting with like-minded professors and friends over a delicious meal. Through this event, I had the opportunity to show appreciation to them," said the Singaporean student.
His view was echoed by Kantaphat Leelakunwet from Thailand, "My favorite part of the event is casually chatting with new people and professors. They are much more kind and friendly than I expected.
"Of all things to be thankful for this year, I would certainly put the comeback of international students on campus to reunite, learn, grow and enjoy the party with the JI family as one.  Hope we can meet more students at our Thanksgiving party next year," said Yu Zhang, manager of International Student Recruitment and Service Office.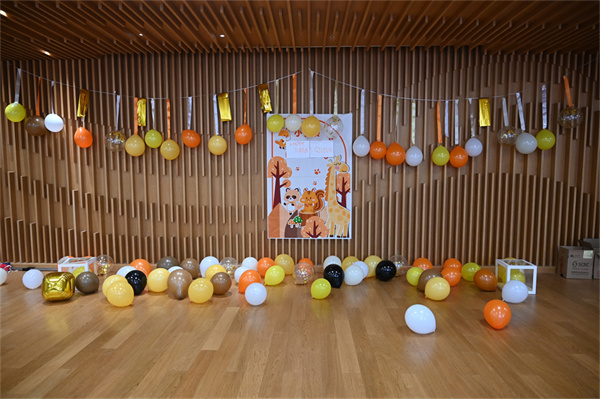 Onsite scenes of event
Group photo of attendees