The University of Michigan-Shanghai Jiao Tong University Joint Institute (UM-SJTU JI, JI hereafter) hosted the 2023 Go Global Day event at Long Bin Building on October 10, on occasion of the visit of an UM delegation to SJTU. The event serving as an open day for showcasing the JI Global Degree Pathways (GDP) programs in collaboration with UM was attended by more than 300 students.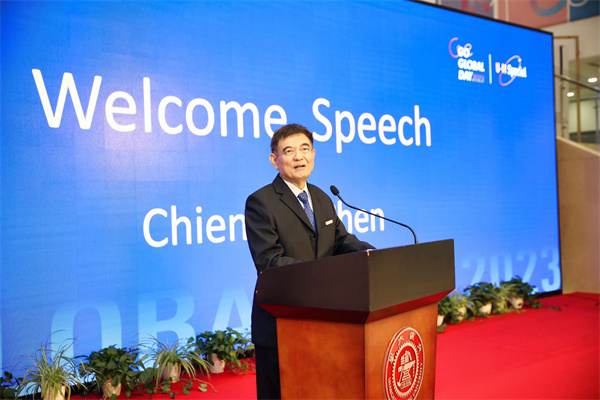 JI Dean Chien-Pin Chen extended a warm welcome to the visiting UM guests. The reunion activity once again demonstrates the unwavering commitment of both parties to cooperation. It is a mutually-shared belief that education knows no boundaries that enables students to access world-class higher education in both the United States and China, said the dean who also expressed profound gratitude to UM for its long-standing trust and support.
UM Vice Provost for Engaged Learning Valeria Bertacco who led the delegation to the SJTU campus for the event made an overall introduction of the university. UM attaches great importance to the SJTU visit as it  offers a unique opportunity for face-to-face interactions with Chinese students. JI, established through the partnership of two universities, acts as a bridge for cooperative exchanges, offering opportunities such as dual-degree and GDP programs. JI students who joined UM for undergraduate, master's, and doctoral studies through these cooperative projects have consistently demonstrated exceptional learning capabilities and future potential. It is anticipated that more students from JI will take part in these collaborative programs in the future, said Bertacco.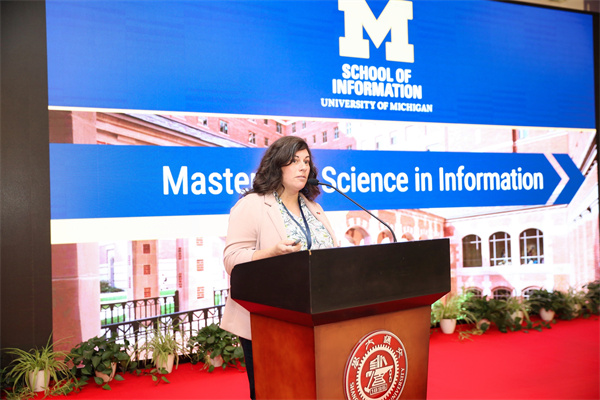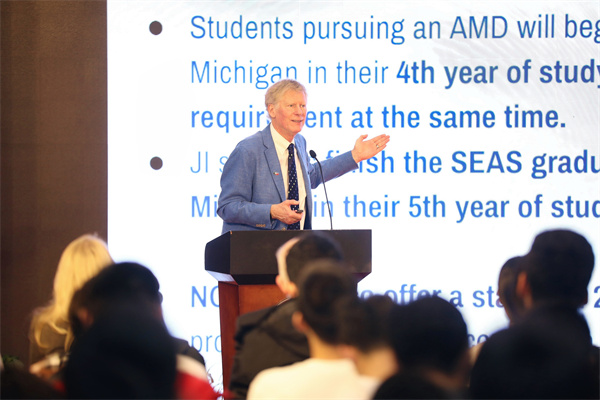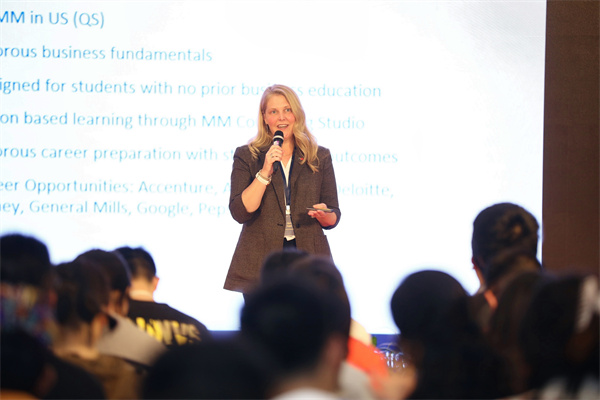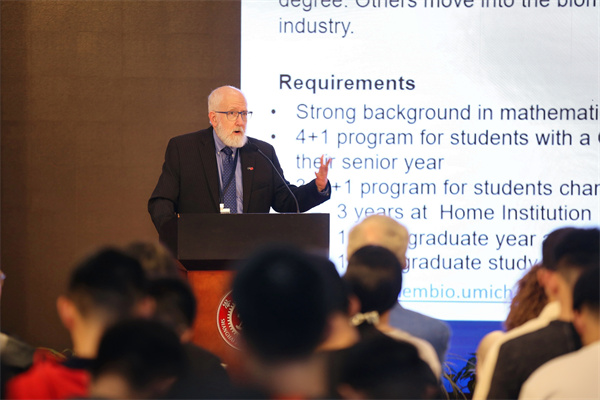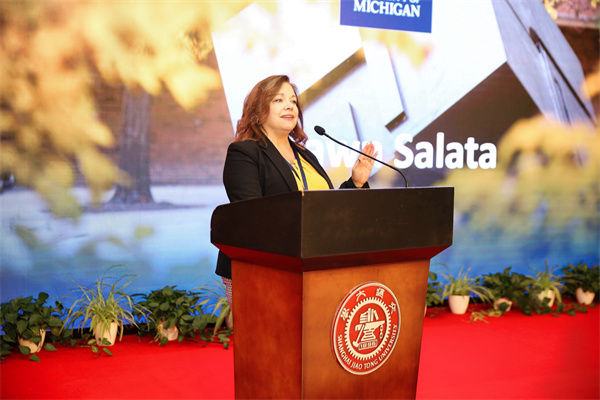 Deans and representatives from various UM schools, including College of Engineering Interim Dean Steve Ceccio, School of Information Executive Director of Academic and Student Affairs Laura Elgas, School for Environment and Sustainability Samuel A Graham Dean Jonathan Overpeck, Ross School of Business Ross One-Year Masters Program Managing Director Kaci Kegler, College of Literature, Science, and the Arts Director of International Partnerships James Penner-Hahn, and JI U.S. Office Director Shawn Salata, introduced their respective schools, programs, application processes, career prospects, and student life at UM.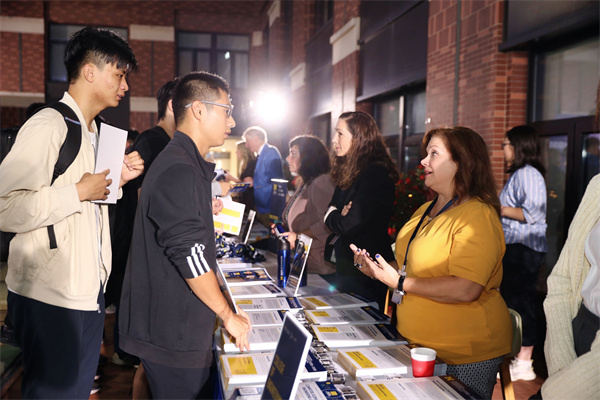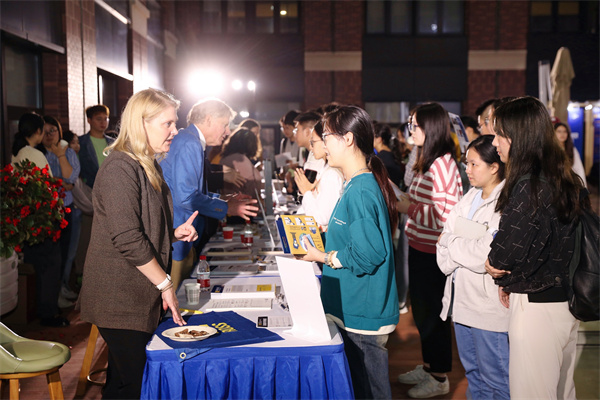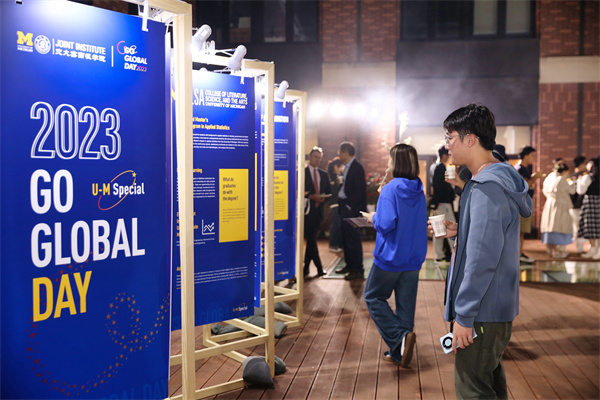 Exhibition booths were set up on the fourth-floor atrium of the Long Bin Building for UM delegates to receive students who are interested in the UM schools and GDP programs. The JI GDP programs offer pathways for JI students to seek a bachelor's degree at JI followed by a master's degree from a global partner institution. The programs lay emphasis on interdisciplinary, innovative engineering concepts and offer flexibility in course combinations, addressing students' diverse needs. The GDP programs in collaboration with UM encompass 13 programs across multiple schools, including College of Engineering, School of Information, School for Environment and Sustainability, Ross School of Business, College of Literature, Science and the Arts. As of 2023, about 200 JI students have joined GDP programs at UM.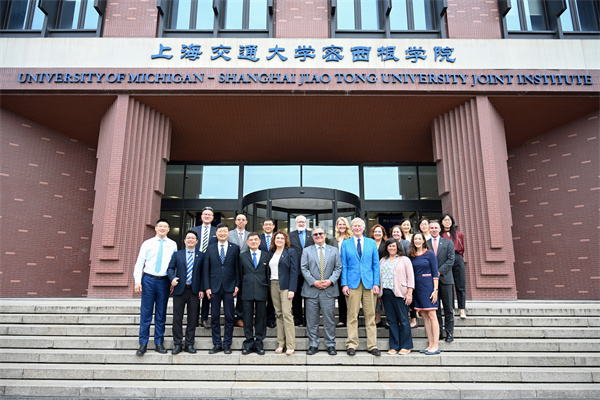 Group photo of UM delegation with JI leaders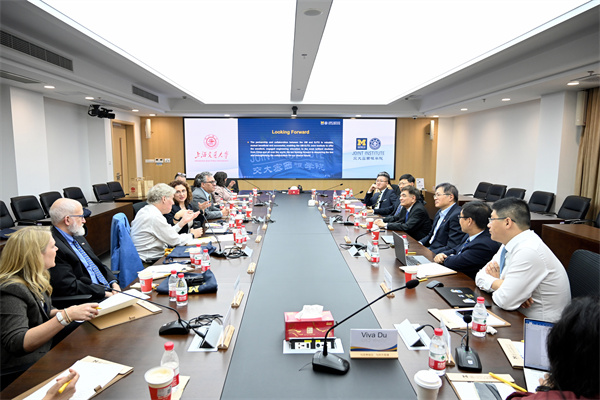 UM delegation meet with JI leaders to discuss about future cooperation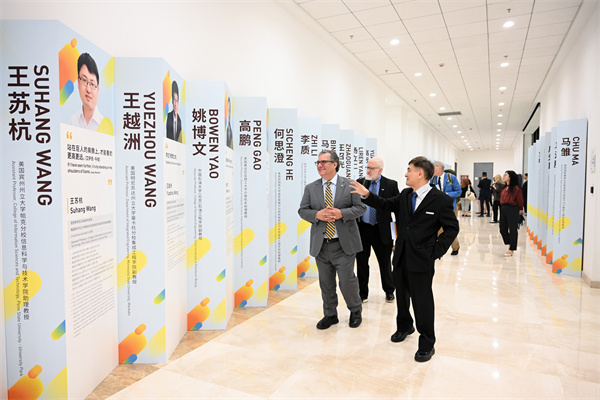 UM delegates visit JI facilities at Long Bin Building