The University of Michigan-Shanghai Jiao Tong University Joint Institute (JI) hosted its first open day for international programs at Long Bin Building on June 23.  The Go Global Day event serving to promote JI's  Global Degree Pathways (GDP) programs, exchange programs and winter programs was attended by more than 400 students and parents, JI leaders including  Dean Peisen Huang, Party Secretary Xinwan Li, Associate Dean Chien-Pin Chen, and Deputy Party Secretary Scott Yang, as well as JI faculty and staff representatives.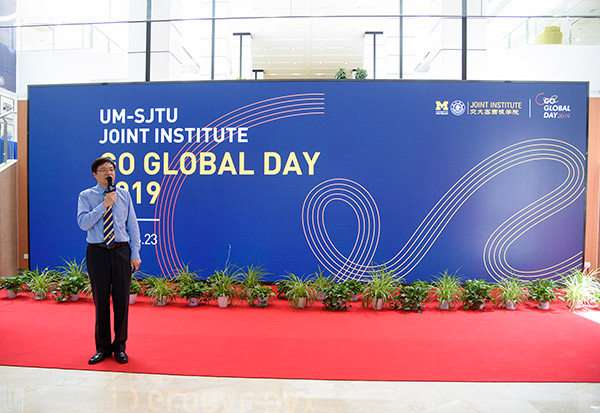 Peisen Huang greeted attendees with a detailed introduction of the GDP programs.  The GDP programs encourages JI undergraduate students to pursue master's degrees at world-class partner universities after graduation. The application procedure begins in their junior or senior years, and the overseas study usually spans 3 to 4 semesters. After meeting the requirements of both universities, each student will be granted a bachelor's degree from Shanghai Jiao Tong University and a master's degree from the partner university abroad. GDP programs cover a wide spectrum of majors and different institutes, breaking the barriers of national border and discipline. By far, JI has cooperated with famous universities including the University of Michigan, University of Southern California, University of California, Irvine, North Carolina State University, KTH Royal Institute of Technology and Trinity College Dublin for GDP programs. More prestigious universities are expected to join the partnership pool in the future and offer wider and more diversified choices to JI students.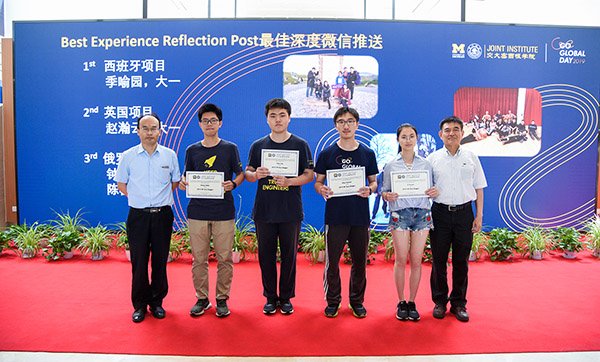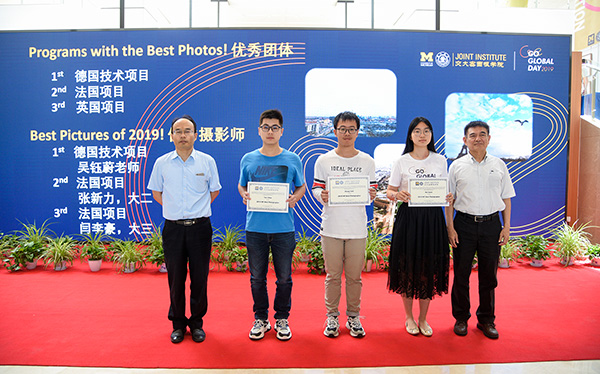 Xinwan Li and Chien-Pin Chen present awards to winners
Xinwan Li announced the winners of the best wechat posts and photographs of the 2018 winter programs. He said that winter programs are increasingly popular among JI students, who have an aptitude for both engineering and art. Apart from providing more winter program universities for students, JI also attaches great importance to the safety of students studying abroad. Students attending winter programs are taken good care of by faculty members with responsibilities of local coordination and communication. He hoped parents and students can work together with JI to establish a good brand image for the winter programs.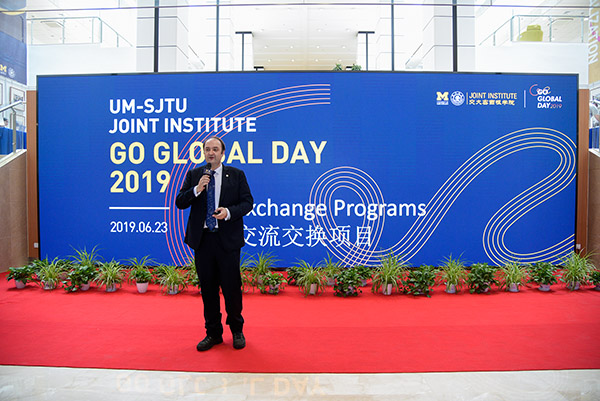 Faculty Advisor for International Programs Horst Hohberger gave an in-depth introduction to JI's current exchange programs. The exchange programs aim to provide a great opportunity for JI students to experience foreign culture and academic atmosphere so that they can better prepare for their future career. The exchange program of junior students can be integrated into the GDP programs for them to make proper academic plans. Currently, JI offers tuition-waiver exchange programs at top universities including Catholic University of Leuven, KTH Royal Institute of Technology, University of Munich, Aachen University of Technology, Karlsruhe Institute of Technology, University of Erlangen-Nuremberg, Delft University of Technology, University of Navarra, University of Warwick, University of Maryland and North Carolina State University. On top of that, JI students can also apply for exchange programs at over 70 Global E3 (GE3) member universities around the globe. Each program offers 80 or so places to satisfy the needs of JI students.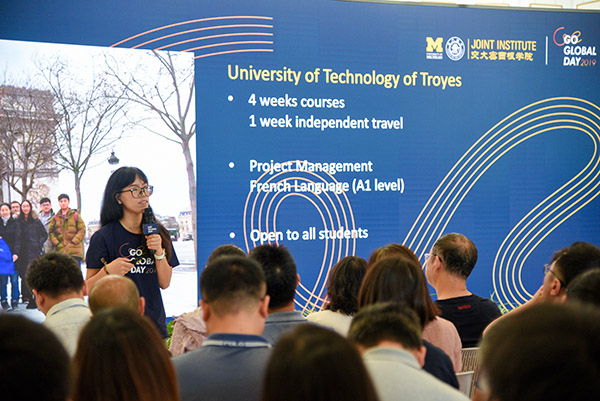 Manager of International Programs Viva Du introduced the winter programs to parents and students. Winter programs offer an international environment and multi-cultural platform to students. Program destinations cover over 10 countries including the United States, the United Kingdom, Germany, Canada, Spain, France, Russia, Australia, Argentina and Japan. In 2019, a total of 291 students took part in 12 winter programs, among whom 40% were freshmen or sophomores and the rest were junior or senior students. This year, a new program at Tallinn University in Estonia is expected to be launched, offering an opportunity for students to explore Eastern Europe. Viva Du also put much emphasis on the safety issue. She suggested that parents and students should keep in touch with JI to ensure the safety of students when they are overseas.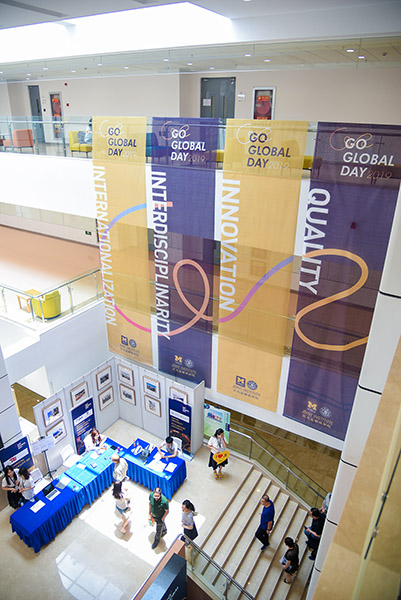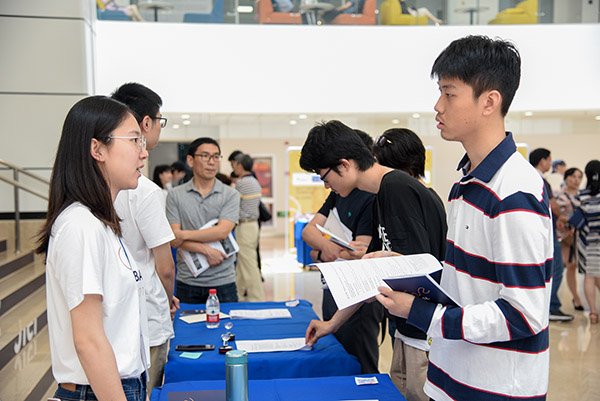 Senior students at JI introduce winter programs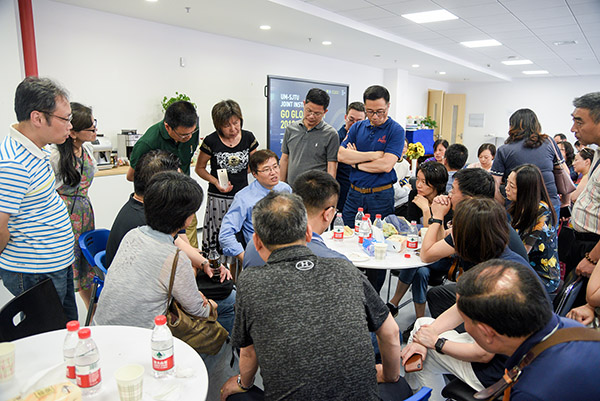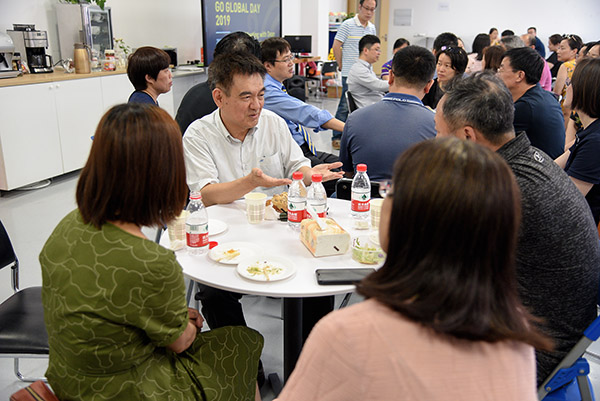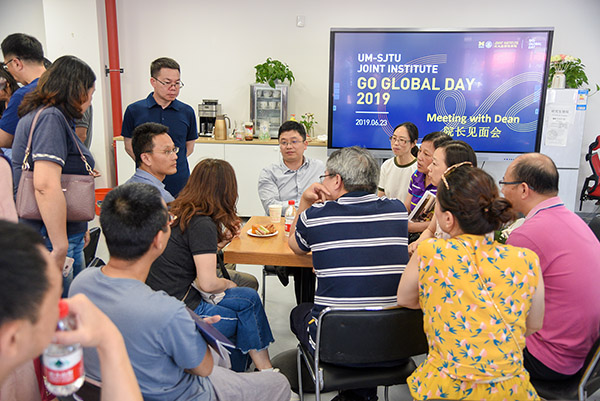 JI leaders answer questions from parents

A senior student introduces the GDP program related to the school of information at the University of Michigan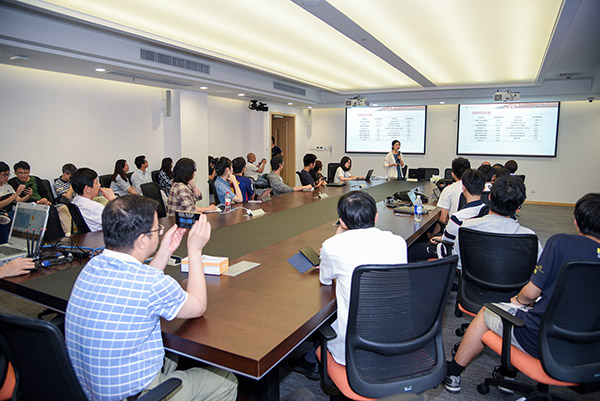 Staff from the International Student Center of SJTU introduces the exchange programs of JI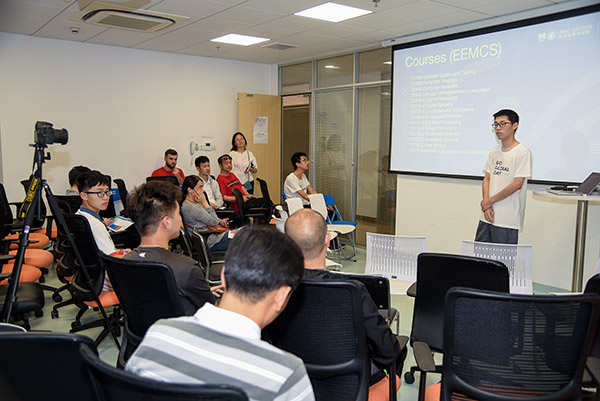 A senior student from JI introduces the exchange program at Delft University of Techonology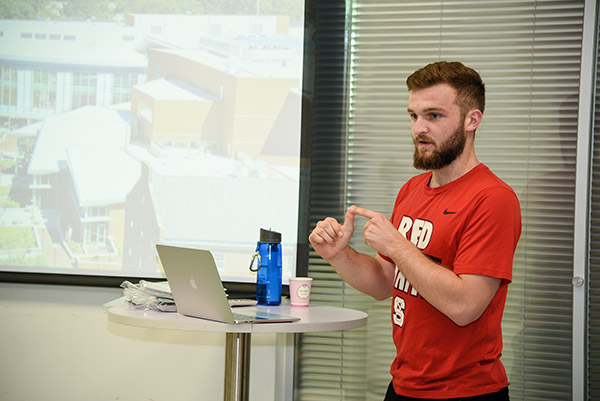 Exchange student from North Carolina State University introduces his home university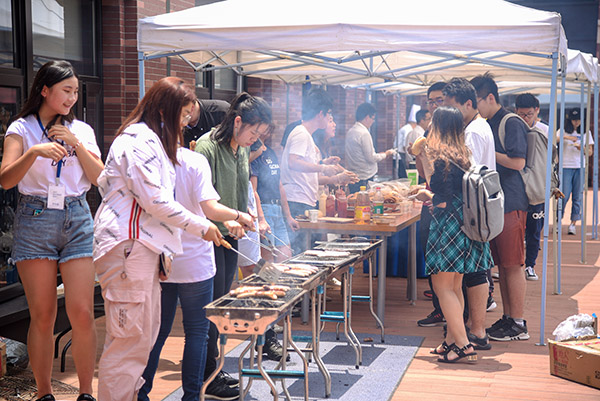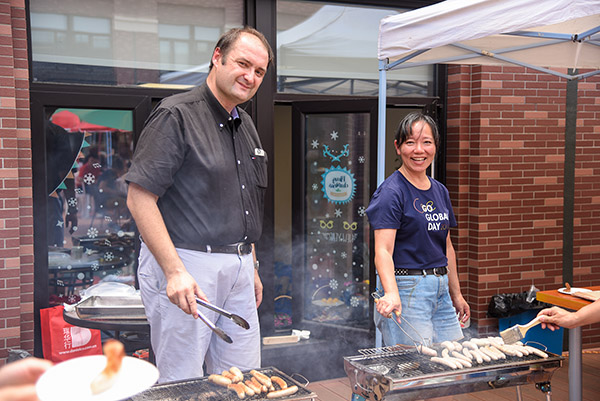 JI faculty members cook German-flavoured food for parents and students
The Go Global Day event also provides parents and students exhibitions of participating universities, Meeting the Dean and experience sharing sessions. Through such activities, they can have a close conversation with JI leaders and senior students who have participated in such programs before. As such, they will gain a more comprehensive understanding of JI on its talent training model and international programs. In the future, Go Global Day will be held on annual basis to keep parents and students updated on international programs so that they can better prepare for their future overseas studies.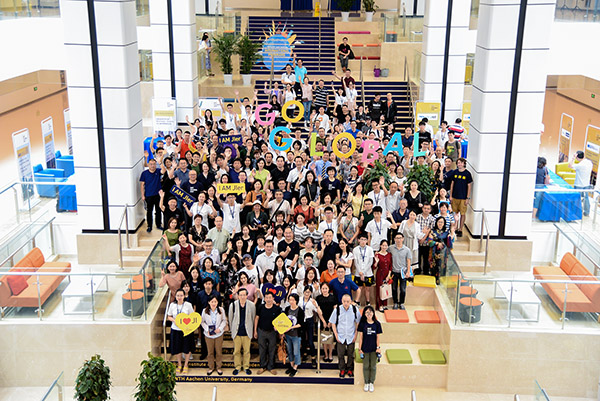 Group photo of attendees