Niharika Dayaneni, from India
Class of 2022
Mechanical Engineering
First-class scholarship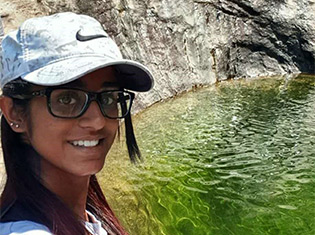 Studying at JI has made me push myself harder than ever before, and showed me what I am capable of. I found exactly what I wanted to do and there are courses to help me learn everything I need to be the best in the field. There are diverse opportunities available, and overall, JI is a perfect place for anyone who wishes to push their limits beyond expectations. I am grateful for the scholarship since it helped me decide to come to JI and try new things out. The scholarship is shows JI's belief in my capabilities, and also pushes me to work harder.