UM-SJTU Joint Institute (JI) is committed to the academic success, personal development and general health of all students. We want you to be successful and well. We provide daily general counseling support for all students. If you have any problems, call or visit one of the following teachers or offices for confidential support.
We student counselors and class advisers are here for you ! Our most basic task is helping students get the most out of their experiences in campus life. Here, you can find your own niche on campus; get involved in student organizations, leadership opportunities and campus part-time jobs as well as internships.
The Counseling and Support Services of Shanghai Jiao Tong University was established in September 1985. At present, the center has 6 full-time counseling teachers, more than 10 part-time psychological counselors, including 2 psychiatrists. All counselors receive strict professional training in psychological counseling and hold a national professional psychologist or psychotherapist qualification certificate. It has many equipped individual consultation rooms, psychological measurement rooms and group training rooms with elegant environment, with a total area of more than 200 square meters. The service objects of the center include full-time undergraduates and postgraduates (including doctoral students). They can deal with students' self-discovery, life adaptation, stress management, interpersonal communication, emotional marriage, personal development, and psychological abnormalities.
Address:Tiesheng Building, Shanghai Jiao Tong University, 800 Dongchuan Road, Shanghai
Tel:021-54742344
Web:http://www.xinqing.sjtu.edu.cn/
WeChat Official Account:SJTU_PSY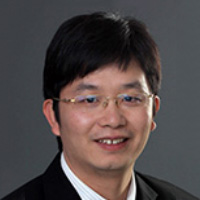 Introduction
Hi, I'm Yang Yanchun, the Admistrative Director of JI. I have been working in JI for more than 14 years, and I once was the counselor of F06 and F08. At present I engage to the college-level Administration and coordination work. However, what touched and impressed me most is the days of being together with the students. Thanks a lot of that communication platform, where I can get close to the students again. I am also glad to hear your thoughts, including the advice of the institute development!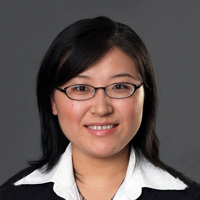 Introduction
Hi, I'm Wu Qi, the manager of the Student Affairs office.  I got the Global Career Development Facilitator (GCDF) in 2009 and  also the national secondary psychological consultant in 2012. It is a great honor for me to be the student counselor and  one of the JI family members  for almost 13 years. I really appreciate to have the chance to see the whole growth of the JI. During this kind of advising session, I 'd like to share with you all about your personal development and also your puzzles at the JI. In my eyes, to be a good counselor is to put all the students deeply in my heart. I 'm pursuing to be a better counselor and better friend with you!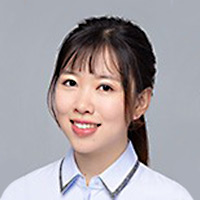 Introduction
I am an enthusiastic counselor in guiding and assisting students to discover themselves, build self-confidence and overcome difficulties in their daily life .I'm dedicated to helping students make informed decisions on various options available for their education pathway.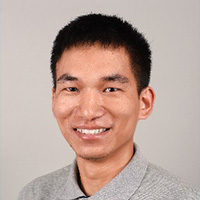 Introduction
I'm the student counselor of the 2018 graduate student and 2019 undergraduate student, I have been served 2 years in the army and familiar with the scholarship, party building, youth league team work and other student affairs.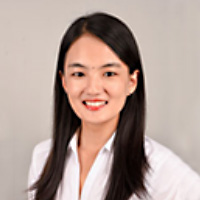 Introduction
I'm the corporate relations and career counseling teacher of JI and I'm friendly, gentle, sensitive, and good at listening. I have a good understanding of employment-related work and rich experience in relevant policy interpretation, future choices, and graduation matters.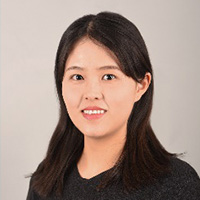 Introduction
I'm the student affairs coordinator and student counselor of senior PhD students. I have a warm heart, always patient and friendly, familiar with the scholarship and financial aid related work.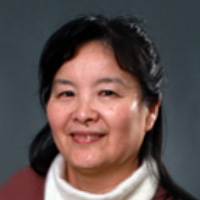 Introduction
I am the senior student counselor of the SJTU-UM Joint Institute. I have 18 years of working experience in the US in academia institutes, Shoreline College and University of Washington as well as private companies, Balsam Accounting and Fairfield Investment. Upon relocating to China in 2003, I worked as a student advisor at the school of Chemistry and Chemical Engineering of SJTU for 5 years. In 2009, I joined the student affairs office at the JI, and have been working here for 11 years. If you have any questions about applying for a job and studying abroad, or have difficulties with school work, I'd be very happy to help you out!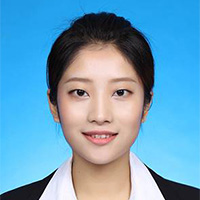 Introduction
I'm the class adviser of F1937001 and F1937002 in JI and a doctoral student of the School of Aeronautics and Astronautics, which research in composite mechanics. I can provide students with introductory guidance in academic research to stimulate students' scientific interest and offer advice to students for rich experience in college life.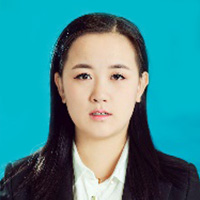 Introduction
I'm the class adviser of F1937003 and F1937004 in JI. I'm friendly and outgoing. I like reading, making friends and travelling. I'm willing to listen to stories of students and come up with good ideas based on my experience. I'm happy to grow up with students.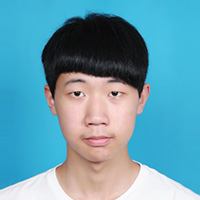 Introduction
I'm the class adviser of F1937007 and F1937008 in JI and a second year Ph.D. student in the Department of Electrical Engineering, School of Electronic Information and Electrical Engineering. During undergraduate, I was awarded the national scholarship and exchanged to the University of Wisconsin-Milwaukee. I'm cheerful and lively, optimistic and positive, good at communication. I have a good understanding of the power industry and the machine learning field, also experienced for the academic direction guidance, undergraduate and graduate study experience and advice.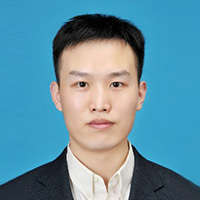 Introduction
I'm the class adviser of F1937009 and F1937010 in JI. I have strong "harmonious ability" in my daily life,which plays the part of transferring information、exchanging emotions,and creating a high—efficiency class. I believe "harmonious ability" like a bridge, which would not only bring the class more competitive advantages but also enable classmates to put more enthusiasm to their study and stimulate their inspiration for solutions to problem.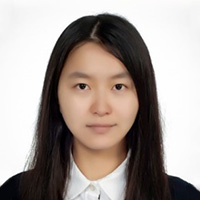 Introduction
I'm the class adviser of F1837001 and F1837002 in JI. I am also a Ph.D student in the School of Electronic Information and Electrical Engineering, majored in information and communication engineering. My research interest focuses on innovative techniques in bit-interleaved coding and modulations, such as non-uniform constellations, and converged broadband/broadcast systems. If you are interested in my research field or anything related to communication engineering, please be free to contact me. It's my pleasure if there is anything I can help you guys.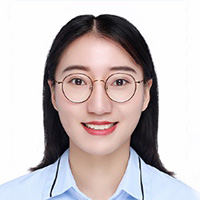 Introduction
I'm the class adviser of F1837003 and F1837004 in JI. I am a cheerful and patient person. I work with a serious and responsible attitude. I know more about students' life and learning. I have rich experience in life guidance, academic advice and personal planning.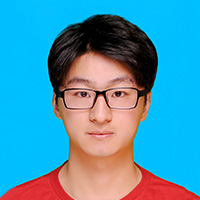 Introduction
I'm the class adviser of F1837005 and F1837006 in JI and I'm friendly, patient,responsible, and good at listening. I am skillful at university experience planning and time management,and also have some experience in major selection and future choices.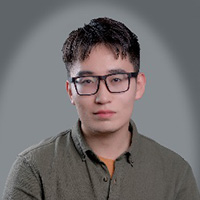 Introduction
I'm the class adviser of F1837007 and F1837008 in JI and I'm friendly, positive and good at listening. In some ways, it's sort of familiar for me with the outside-classroom learning affairs. Hoping to have a nice time in the future!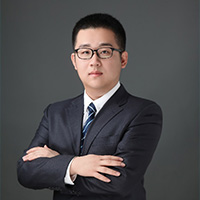 Introduction
I'm the class adviser of class F1837009 and F1837010 in JI. I'm now a doctoral student majoring in ship and ocean engineering. In recent years, I have been participating in the analysis and research of ice breaking ability of polar icebreaker. Meanwhile, I take an active part in student affairs. I once served as vice chairman of the Graduate Association of Shanghai Jiaotong University and have gained rich experience in scientific research and student work.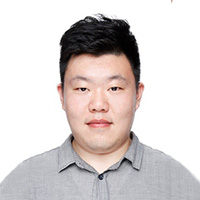 Introduction
I am the class adviser of F1737001, F1737002 and F1737003 in JI and I also graduated from JI. I have a better understanding of JI's students-related affairs.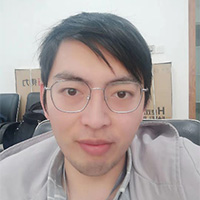 Introduction
I am the class adviser of F1737004, F1737005, F1737006 and F1737009 in JI. Also I am the Ph.d of microwave and antenna in the SEIEE. My interests are Chinese philosophy, metaphysics and literature. Welcome to discuss with me.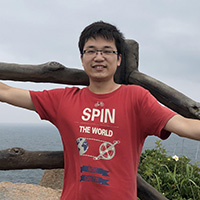 Introduction
I am the class adviser of F1737007, F1737008 and F1737010 in JI, and is currently a doctoral student. I have been engaged in this student work for about three years. I'm responsible, patient, and good at communicating with students. My current research field is interdisciplinary research, including but not limited to machine learning, deep learning, data analysis, optics, quantum physics and other cross-cutting disciplines.