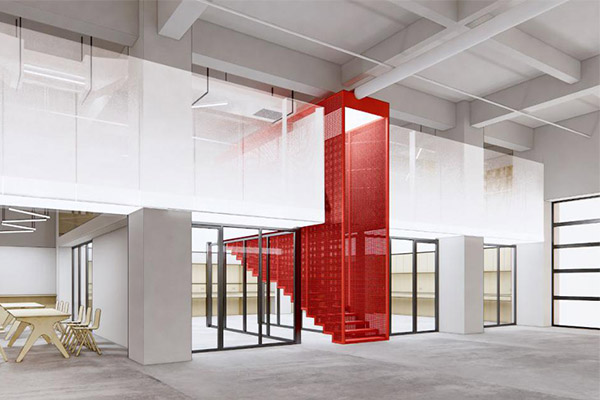 Tangjunyuan Student innovation center is the students' innovation platform offered by the UM-SJTU Joint Institute, the center was sponsored by Shanghai Tangjunyuan Education foundation. The overall area is over 1000 ㎡,there are software and hardware resources like 3D printing center , Machining center, electronic circuit center, test center, VR & AR center, software center . With the mission of inspire innovation, fast prototype, iterative verification, we are trying to build a synergy innovation center with Industry-University-Research Collaboration innovation resources.
Shanghai Tang Junyuan Education Foundation
The Shanghai Tang Junyuan Education Foundation is established by the Hong Kong patriotic industrialist Mr. Hsiang-Chien Tang and his family, in the name of Mr. Hsiang-Chien Tang's father, Mr. Junyuan Tang. Mr. Henry Ying-Yen Tang inherited and assumed leadership of the Foundation in 2013. A distinguished alumnus of the University of Michigan, Mr. Henry Tang served as Hong Kong's Chief Secretary for Administration and Financial Secretary. In 2015, the Foundation donated funds to set up Tang Junyuan JI Scholarship and Tang Junyuan Chair Professorship to support the undergraduate education and faculty development at the UM-SJTU Joint Institute.In 2019, The Shanghai Tang Junyuan Education Foundation again donated the construction of Tangjunyuan student innovation center, and established the Permanent Fund of Tangjunyuan UM-SJTU JI scholarship to support the UM-SJTU JI International talent leader cultivation continuously.
Management Organization
Tangjunyuan Student Innovation Center Office is committed to training students' innovation multi- skills, extend new thread or new mode of talent people cultivation. The office is responsible for the hardware and software planning, construction, operation, maintenance of Tangjunyuan Student Innovation Center. The office's scope of work also includes giving resources support to the innovation course like VG100、Capstone、Design Expo and so on, building the technical support platform for university and company corporation, as well as undertaking the non-main business innovation requirement from technology companies.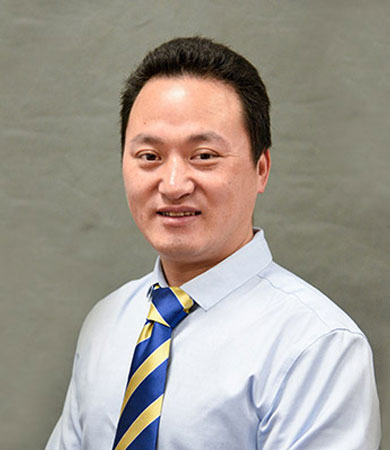 Office:450
Tel:+86-21-34206045 Ext. 4504
Email:jianrong.xiao@sjtu.edu.cn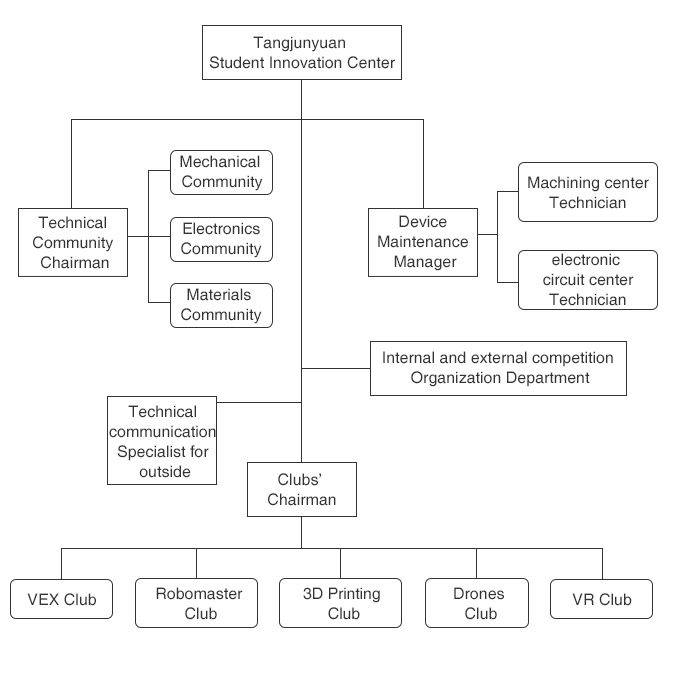 Tel: +86-21-34206045 Ext . 450
Email: JI_Innovation@sjtu.edu.cn