Apply to be a Writing Consultant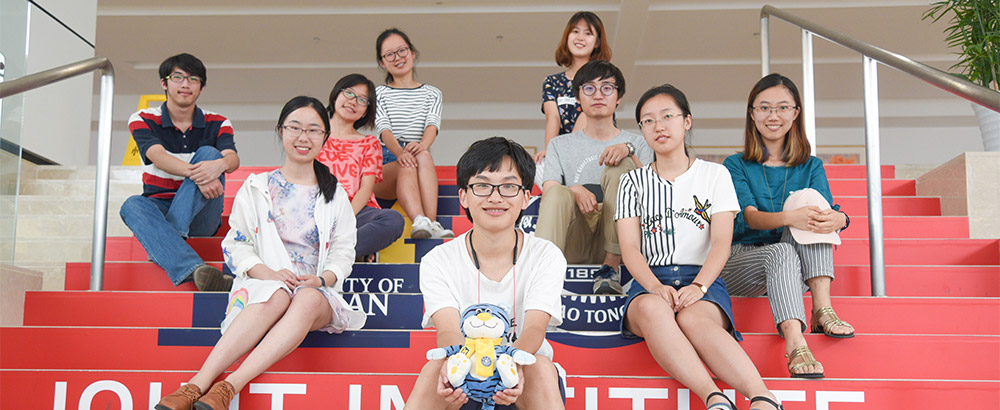 Each summer, the JI Writing Center announces new opportunities for undergraduate writing consultants.
If you
Are a JI Undergraduate Student and at JI next academic year
Enjoy meeting new JI students and like writing
Are interested in discussing ideas with your peers
Want to strengthen your own communication and leadership skills
Value contributing to JI's excellence in student writing and speaking
WRITING CONSULTANTS
Hold one-on-one or group appointments with JI students on writing and speaking assignments
Collaborate with faculty on responding to student writing and speaking tasks
Design and offer workshops by request
Design resources and materials in response to student needs
Receive extensive training in one-on-one collaboration, in facilitating writing and speaking topics, and in various writing and language topics
WHAT STUDENTS SAY:
The consultant helped me a lot! She pointed out my problems and gave me practical suggestions. Also, she helped me to form some valuable questions that I can ask my instructor later to learn more
The consultant helped make my essay more arguable and strong. Some basic skills are also taught, which are really useful.
Always helpful and inspiring!
Very kind! She will guide you to think deeply about your essays. It's very helpful to improve your writing
I do appreciate that the consultant did not give me direct suggestions. Instead, she guided me to think about the problems by myself.
WHAT CURRENT CONSULTANTS SAY:
I find meeting students with different instructors and topics really fun. I also enjoy the process of listening to the student's concerns and thinking while figuring out possible solutions together.
The writing center is the most professional organization I have ever experienced in JI.
The major values are not restricted to revising the students' papers, but more for creating an atmosphere where everyone loves thinking, loves communicating, and loves writing itself.
For questions about recruitment, please contact amalia.jiva@sjtu.edu.cn